Matson (NYSE:MATX) is a leading asset-based Jones Act container shipping line primarily serving the Hawaii and Alaska U.S. domestic markets. The company also provides Expedited China and Guam and Micronesia shipping services. Yesterday, the company announced that its logistics operating segment had agreed to acquire Span Alaska Transportation in a deal worth $197.6 million.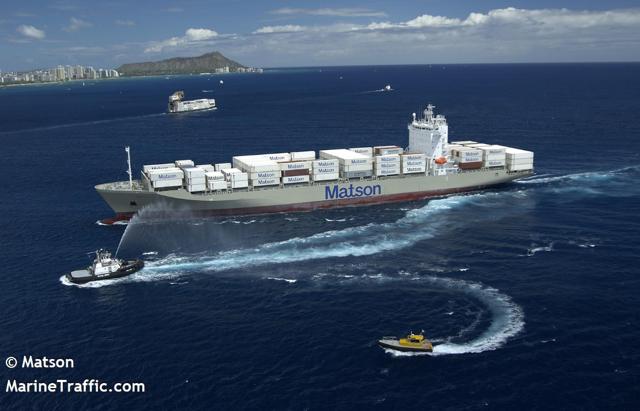 Click to enlarge
Matson Maunawili, via Marinetraffic.com
Key highlights of the deal included:
A present value tax benefit related to step-up in tax basis of assets estimated at approximately $35 million
EBITDA of approximately $21 million for 2016
An expected approximately $0.10 to $0.12 immediate accretion of diluted EPS for 2016
An anticipated closing date of Q3 2016

Click to enlarge
Yahoo! Finance
Today, Matson's stock priced finished the day up just over 4.5 percent as the market greeted the Span Alaska deal positively. In fact, today's close marked an 18 percent improvement from Matson's lowest stock price of the year on May 19 th at $31.03/share.
Span Alaska is a market leader for providing less-than-container load, LCL freight consolidation and forwarding services to the Alaskan market. The company primarily provides an asset-light business that aggregates LCL freight in Auburn, Washington for consolidation and shipment to Alaska. The company has a network of six terminals within Alaska allowing it to transport freight to all major population centers.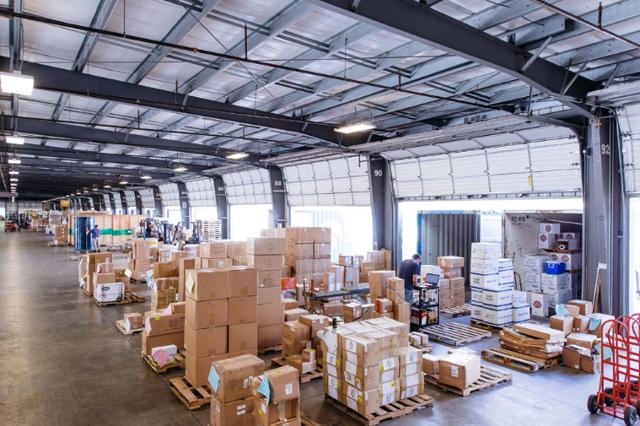 Click to enlarge
Freight consolidation and forwarding services for the Alaska market are both areas which fit nicely into Matson's existing logistics services. Combined with Matson Logistics' intermodal, trucking and warehousing and distribution services, Span Alaska's market leadership should be able to strengthen existing customer relationships and add customers to the existing business.
The Span Alaska brokered freight consolidation agent terminal in Chicago will provide a central location within the U.S. which can create a more seamless lane to add density to via intermodal and trucking services to the Auburn consolidation facility, prior to northbound shipment to Alaska. Additionally, Span Alaska has both drayage services to and from the Port of Tacoma as well as within Alaska via deconsolidation centers and customer final destinations.
Information from the deal included EBITDA of $21 million and a midpoint for accretive diluted EPS of $0.11, which would translate to just under $5 million based upon Matson's most recent diluted shares. It is challenging to consider much larger peers regarding EBITDA or profit margins for gross and net revenue to get a sense of how much growth we should expect from the deal to add to Matson Logistics' operating segment.
When considering larger peers such as CH Robinson Worldwide (NASDAQ:CHRW), Echo Global Logistics (NASDAQ:ECHO), Expeditors International (NASDAQ:EXPD), Hub Group (NASDAQ:HUBG) and Radiant Logistics (NYSEMKT:RLGT), each peer has varying strengths of contract logistics services. This makes it even more complicated to consider how Span Alaska's margins could give us insights for revenue.
Generally speaking profit and EBITDA margins ranged from 2 to 7 percent and 3 to 12 percent respectively within this group. However, the larger scale the logistics provider, the higher the margins which suggest that Span Alaska may be near the lower end of this general range.
Matson's trailing twelve-month logistics operating income was at $9 million for a margin of gross revenue at 2.3 percent of $382 million. Although not necessarily one-to-one, $21 million in EBITDA is substantial compared against Matson's existing operating income.
Furthermore, when considering existing operating income and the $21 million in EBITDA, gross revenue from the Span Alaska deal could more than double Matson Logistics total to the $750 million level. The accretive earnings and EBITDA will add around 5 to 6 percent to estimated earnings and trailing twelve-month, TTM EBITDA as of March 2016.
Matson has an over 30-year customer relationship with Span Alaska and plans to keep the brand name and not to eliminate any jobs as part of the deal. Span Alaska has a diversified customer base and a general cargo freight mix with less direct energy exposure. Despite the strong synergies of the deal, management does expect the business to trend somewhat lower over the next year or two based on the challenging macroeconomic and freight dynamics in Alaska.
Twenty-foot equivalent container unit, TEU volumes remain challenged in the Alaska trade lane in 2016. Northbound TEUs were down just over 1 percent as of May 2016, but southbound TEUs were down 20 percent, with a nearly 60/40 percent split between northbound/southbound total volumes. The State of Alaska is also having substantial budget challenges which may add further pressure to consumption for residents.
Despite these current headwinds, Matson is focused on the long-term business opportunity to serve the Alaska market. The company has now created a market leader for both asset and asset-light services between Alaska and the lower 48 states.
Investors should expect to see substantial increase in Matson Logistics gross revenue and operating income, as well as the accretive diluted EPS and EBITDA. The asset-light business will require minimal capex needs leading to further increased free cash flow capabilities for the logistics operating segment. The market's reaction today is a signal that Matson has become more diversified with this deal and importantly, improved its EBITDA and cash flow generation.
Disclosure: I am/we are long MATX.
I wrote this article myself, and it expresses my own opinions. I am not receiving compensation for it (other than from Seeking Alpha). I have no business relationship with any company whose stock is mentioned in this article.