Crude oil inventories showed a larger than expected decline for the week, falling by 2.3 mln barrels versus consensus expectations for a draw of just 1.3 mln barrels. This was the ninth weekly decline in stockpiles, which is actually the longest string of weekly declines since at least 1983.
The chart below shows weekly levels of crude oil inventories for 2016 and compares them to levels seen in 2015, as well as average levels over the last ten years and going back to 1983. Even with this week's larger than expected decline in inventories, they remain well above average. Through the current week, inventory levels are 181 million barrels (50%) above average for this time of year.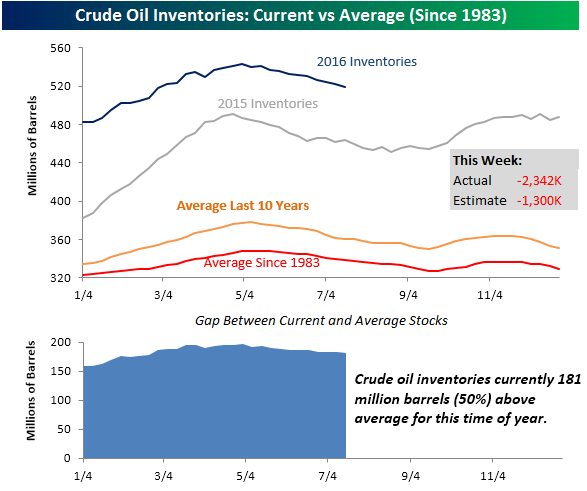 Wednesday morning's news of a larger than expected decline in crude oil stockpiles has given a much-needed lift to oil prices, which earlier in the day touched their lowest levels since early May, and bounced right near potential support around $43.