The Philadelphia FED index came in at -2.9. Way below the expected value of 4.5 and the previous print of 4.7.
The Philadelphia FED index is a regional survey which shows the business outlook for the Philadelphia FED district. I use regional surveys to predict the direction of the ISM index. I combine all regional PMI surveys to get a better understanding of the economy. It is impossible to predict the ISM value since regional PMIs are often very volatile.
New orders jumped and had a strong print above 10. Business activity however fell.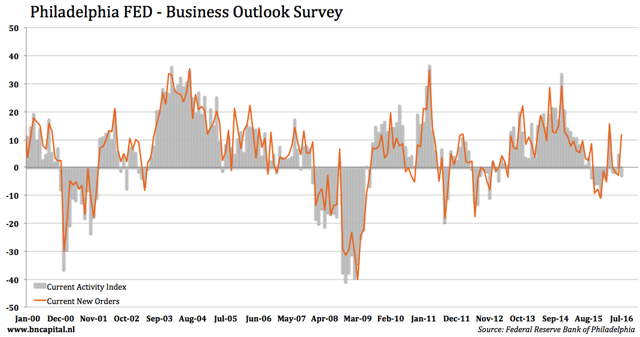 Click to enlarge
The spread between the current business activity and new orders hit a multi-year high as you can see in the graph below. In 2010, the spread jumped because of lower new orders. New orders turned out to be right. Business activities started falling too. I think that it won't be different this time. New orders are probably leading. In this article, you will see why I have this opinion.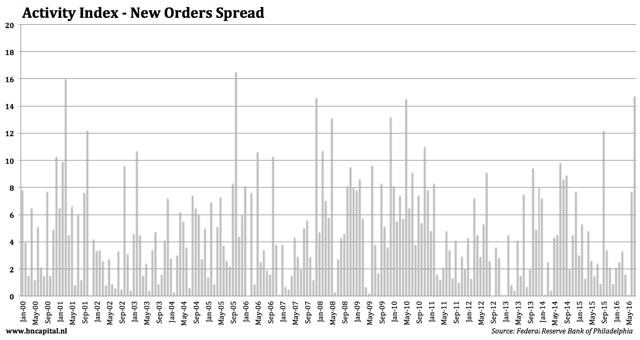 Click to enlarge
Current shipments broke the downtrend and soared above 5. Shipments are very weak since 2015 and were not able to maintain a long growth streak.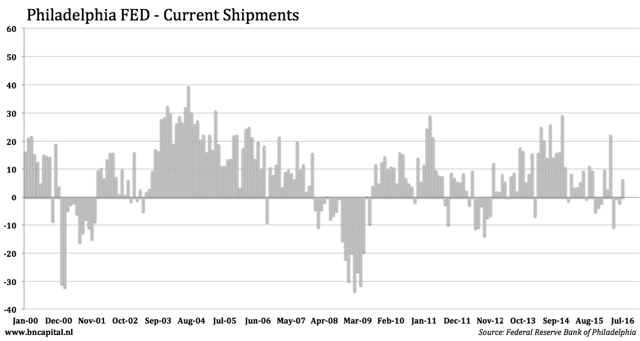 Click to enlarge
The worst news of this report is the further employment contraction. Job growth started to slow in 2014 and entered the contraction zone in 2015. Since then, there has not been a single month with job growth.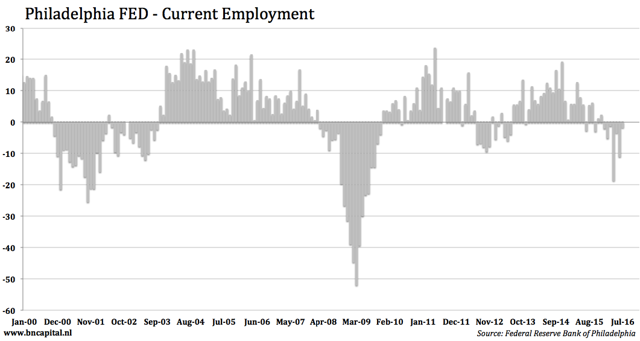 Click to enlarge
I almost never use the unfilled orders indicator. The most interesting thing about this indicator is the fact that there is growth in times of high economic growth like in 2010/2011 and 2013. I would love to see an extended period of growth over the next few months.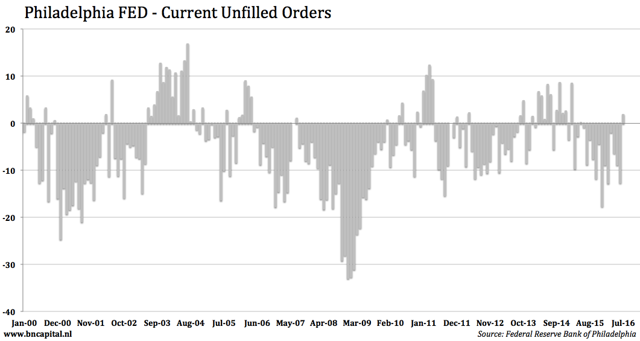 Click to enlarge
The chart below is what it is all about, the comparison between the current activity index and the ISM index. I don't think there is a high reliability this month since new orders, shipments and new orders are all very strong. This month's print supports the stronger ISM although I'm a bit confused by the lower activity index.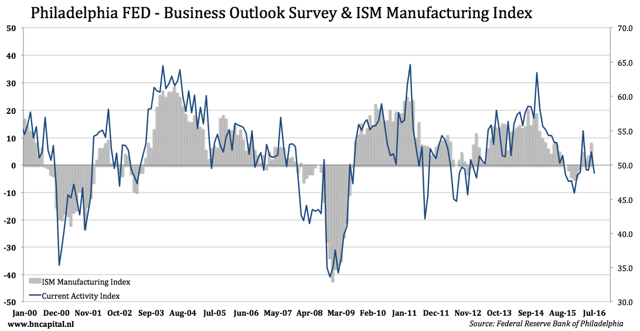 Click to enlarge
Disclosure: I/we have no positions in any stocks mentioned, and no plans to initiate any positions within the next 72 hours.
I wrote this article myself, and it expresses my own opinions. I am not receiving compensation for it (other than from Seeking Alpha). I have no business relationship with any company whose stock is mentioned in this article.