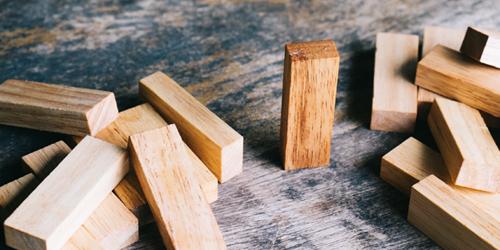 scatters tan / Shutterstock
We have turned more positive on most fixed income in a post-Brexit world, due to elevated geopolitical risks and easy monetary policy. That doesn't mean, however, that we like all sovereign bonds equally.
One factor that informs our views on various government bonds: The BlackRock Sovereign Risk Index (BSRI), which tracks sovereign credit risk in 50 countries based on 30 measures spanning financial data, surveys and political insights.
Each country's BSRI score and ranking is based on four factors: Fiscal Space (40%), Willingness to Pay (30%), External Finance Position (20%) and Financial Sector Health (10%).
Movers and shakers… and losers
The biggest movers in our latest quarterly update? China posted the biggest rankings decline, with a three-notch fall to the 32nd place. This was mostly a result of shuffles of its close neighbors in the index. China's Financial Sector Health score slumped against a backdrop of rapid credit growth.
Norway was another notable mover. Its score declined as falling oil revenues eroded its fiscal surplus, but the country remains the leader of the BSRI pack in rankings terms.
Venezuela, already at the bottom of the index, posted the largest score decline. Its scores fell across all four BSRI metrics on falling growth projections, weak oil prices and poor government effectiveness.
The United Kingdom's overall ranking held steady at 18th place, despite the country's vote to leave the European Union (NYSEARCA:EU), and U.K. debt still appears relatively safe from a big picture perspective. The country did, however, suffer a hefty decline in its Willingness to Pay score given uncertainties over the Brexit process, and its Fiscal Space score may come under scrutiny in coming quarters as the Brexit aftermath unfolds.
On the positive side, Greece climbed two notches to 47th place, its highest position since the index's launch in 2011. An improvement in Fiscal Space amid fiscal austerity measures was the big driver.
On top of the world
So which sovereign bonds do we prefer from an investment point of view? We like U.S. Treasuries as a hedge against "risk-off" episodes, though yields are historically low and our overall view on the asset class is neutral. We also hold a neutral view of European sovereigns but prefer selected eurozone peripheral bond markets for their relatively attractive yields and the potential for increased buying under any expansion of the European Central Bank's (ECB's) asset purchase program. Emerging market sovereigns also could be prime beneficiaries from the search for yield over the medium term.
We see inflation-linked bonds such as U.S. Treasury Inflation-Protected Securities (TIPS) as a valuable hedge against inflation. We also like inflation-linked debt in the eurozone and Japan as a potential substitute for nominal bonds.
This post originally appeared on the BlackRock Blog'.