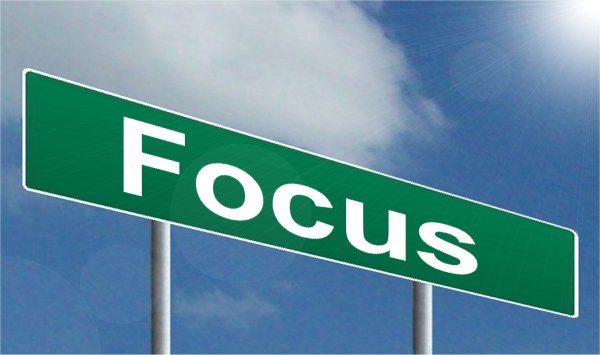 Quote from Baron Rothschild: "I made my fortune by selling too early."
Today I believe we need to focus on reality to get a better picture of what is to come. I quoted Baron Rothschild because it is such a common sense statement. If an investor tries to time the market and get out at the very top s/he is more likely to get caught in a free fall. After all, most such investors have also bought the dips all the way up and will be more likely to add to positions when they should be selling. Thus, buying the dips and picking a top are counter-intuitive when attempted within the same strategy. It just does not work unless luck is on your side. In my opinion, investors should not be relying on luck.
Another quote I like comes from Warren Buffett: "You shouldn't own common stocks if a 50% decrease in their value in a short period of time would cause you acute distress." This one seems particularly appropriate in the current global economic environment. Another Seeking Alpha contributor, Bezerkeley Economic Insights, provides good perspective on the economy with this review of indicators.
The investor with a long time horizon will just pick the best companies when values are abundant and hold on through thick and thin. I tend to hedge when my valuation models tell me that almost everything is overvalued. I want to reiterate that I only hedge when the market is overvalued. Most of the time I am not hedged. From mid-2009 through mid-2013 I was still buying. I began to hedge in 2014. That is just me. Everyone must do what makes sense to themselves. I am still hedged on my remaining positions today using less than one percent of my portfolio, just in case.
Back to the concept of "focus." Now more than ever investors need to take care when considering adding new equity positions. Just because a company is well managed and has a great track record does not mean the stock price for that great company is a good value. Call me crazy but I prefer to buy stocks of companies that have rising revenue, earnings and free cash flow. I also like to buy stocks of great companies when the share price is cheap, or at least below fair value. Today I am going to focus on the earnings part of those requirements because Wall Street is play games with us.
I wrote another article in April titled "Beating Earnings Expectations Isn't Everything." At that time I was looking at reported earnings for the entire S&P 500 at $86.47 per share compared to earnings in 2011 of $86.95 per share (as reported by Standard & Poor's). Notice that component companies had lower earnings in 2015 than in 2011. The only things going up since 2011 have been share prices and ratios. Today I want to begin to take a little harder look at earnings per share [EPS] for companies that have already reported. If investors concentrate solely on whether a company beat expectations or not s/he is missing some very important information. But that is what Wall Street wants us to do. This is a shell game of sorts.
I am going to write about several of the major companies reporting each week to keep readers more grounded in reality. I do not follow many banks or financial companies but will include a few of the largest from that sector for those who do invest in those institutions. Looking at the table below one can see that of the 12 companies listed only three did not meet or beat expectations as noted in the "Surprise" column.
The companies I list below are Alcoa (NYSE:AA), Fastenal (NASDAQ:FAST), CSX (NASDAQ:CSX), Yum Brands (NYSE:YUM), Delta Air Lines (NYSE:DAL), Omnicom (NYSE:OMC), Infosys (NYSE:INFY), Shaw Communications (NYSE:SJR), BlackRock (NYSE:BLK), JPMorgan Chase (NYSE:JPM), Citigroup (NYSE:C), and Wells Fargo (NYSE:WFC).
Symbol

EPS Report Date

EPS Est. Consensus

EPS Actual Reported

Surprise

% +/-

EPS Q2 2015

% Chg. from Prior Year

AA

July 11

.09

.15

66.7%

.19

-21.1%

FAST

July 12

.48

.45

-6.2%

.48

-6.2%

CSX

July 13

.44

.47

+6.4%

.56

-16.1%

YUM

July 13

.74

.75

+1.3%

.69

+8.7%

DAL

July 14

1.42

1.47

+3.4%

1.83

-19.7%

OMC

July 14

1.33

1.36

+2.2%

1.26

+7.9%

INFY

July 15

.23

.22

-4.5%

.21

+4.8%

SJR

July 15

.35

.11

-218.2%

.28

-60.7%

BLK

July 14

1.43

1.50

+4.7%

1.54

-2.6%

JPM

July 14

4.78

4.78

0.0%

4.84

-1.2%

C

July 15

1.10

1.24

+11.2%

1.51

-17.9%

WFC

July 15

1.01

1.01

0.0%

.28

+260.7%
*Consensus estimates from Yahoo! Finance
Before you get all giddy about how great things are, take another look down the last column on the right labeled "% Change from Prior Year." Notice that eight out of the twelve companies reported EPS falling from the same period a year ago. If this trend continues throughout the rest of the earnings season for this quarter it will mark the sixth straight quarter of earnings falling year/over/year [y/o/y]. And yet the market continues to set new all-time record highs.
Think about it for just a moment: 2015 earnings were less than earnings in 2011 (even after more than $2 trillion in stock buy backs) and the first half of 2016 earnings are lower than earnings reported in the first half of 2015, while 2015 earnings were lower than in 2011. Something seems to be going the wrong direction!
Of course, the earnings that I look at and used for the S&P500 index were based upon generally accepted accounting principles [GAAP]. As we all know GAAP earnings are meaningless; at least according to Wall Street. Adjusted earnings are supposed to provide a more clear reflection of how a company is performing because it excludes one-time and non-operational events. How convenient!
I earned a CPA in 1990 and a CFA in 2000. I like comparability between companies. I can tell you that even within GAAP there is a lot of latitude that can be used to make earnings look better than reality. But at least there is a level of comparability between various companies, especially within an industry. Then, when a company starts making adjustments to earnings the possibilities for distorting reality become far greater. In 2010, 70 percent of companies reported adjusted EPS. Today, the number of companies that report adjusted earnings has risen to 90 percent. More important, the difference between GAAP EPS and adjusted EPS continues to widen. In and of itself, the difference may be meaningless but the growing divergence seems troubling to me. It would appear that adjusted earnings are becoming less reliable. Thus, I prefer to use GAAP EPS for comparability.
"On March 31, the estimated earnings growth rate for Q3 2016 was 3.3%. By June 30, the estimated growth rate had declined to 0.6%. Today, it stands at -0.1%." (Source: FACTSET) This is the game Wall Street Plays. At the beginning of each year consensus estimates will almost always fall within the range of seven percent to ten percent. It is rarely correct. Lately it has been very high and has required downward adjustments throughout the year, every year. For the last few years investors have been told that EPS growth would be slow in the first half and then pick up substantially in the second half. To a certain extent this has happened in some of the previous years; just not as strong as originally predicted.
My fear is that this year is shaping up to be different. If EPS numbers are down again in Q3 and do not rise substantially for Q4, it would mean two full years of declining EPS. If that comes to pass and reality sinks in for investors the exits could get crowded. What will investors do if GAAP earnings for 2016 are below earnings for 2011? I suppose the more important question is what will the Fed do? But how long will that question matter? "Experts" are lining up on both sides of this question but nobody knows the answer with any certainty. At some point buying stocks is no longer investing; it becomes gambling. That does not seem like the smart path toward a comfortable retirement. But, again, that is just me.
Keep reported earnings in the proper perspective and be prepared to preserve your nest egg! I plan on doing a similar review of earnings for each week to include many of the large companies that report each week. I may not be as verbose in the future and stick primarily to the table and what we can glean from the numbers coming out.
As always, I welcome comments and will try to address any concerns or questions either in the comments section or in a future article as soon as I can. The great thing about Seeking Alpha is that we can agree to disagree and, through respectful discussion, learn from each other's experience and knowledge.
For those who would like to learn more about my investment philosophy please consider reading "How I Created My Own Portfolio Over a Lifetime, or for those who would rather listen to a podcast on the same subject, you may want to consider my interview by IITF.com which can be found here.
Disclosure: I/we have no positions in any stocks mentioned, and no plans to initiate any positions within the next 72 hours.
I wrote this article myself, and it expresses my own opinions. I am not receiving compensation for it (other than from Seeking Alpha). I have no business relationship with any company whose stock is mentioned in this article.