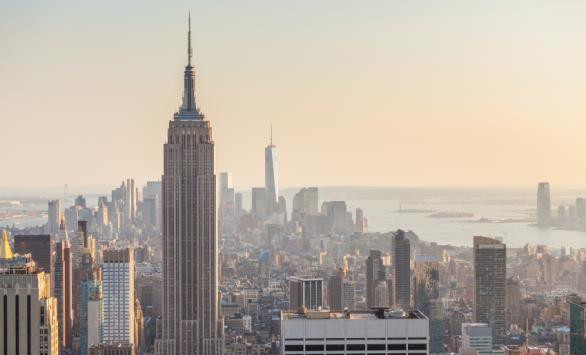 July data signalled a further rebound in business conditions across the U.S. manufacturing sector, led by a robust expansion of incoming new work and the fastest upturn in production volumes for eight months. Job creation also strengthened in July, with the latest increase in payroll numbers the fastest seen over the past 12 months. At the same time, input cost inflation edged up to its strongest since November 2014, but factory gate prices rose only marginally.
Markit U.S. Manufacturing PMI (seasonally adjusted)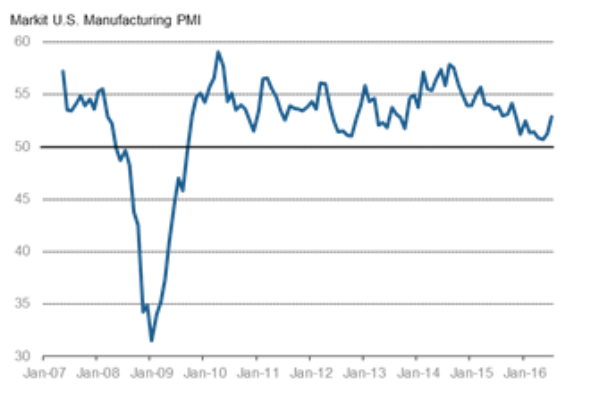 At 52.9 in July, up from 51.3 in June, the seasonally adjusted Markit Flash U.S. Manufacturing Purchasing Managers' Index™ (PMI™) pointed to a solid improvement in overall business conditions. Moreover, the headline index continued to recover from its post-crisis low seen in May, with the latest reading the strongest since October 2015. Faster rises in output, new orders and employment were the key positive influences in July while sustained inventory cutbacks acted as a drag on the PMI.
Higher levels of manufacturing production have now been recorded for the past two months, with the latest expansion the fastest since November 2015. Survey respondents commented on strong sales growth, the launch of new products and generally favourable domestic economic conditions. Some firms noted that weak demand from the energy sector and uncertainty related to the presidential election remained growth headwinds.
Manufacturing output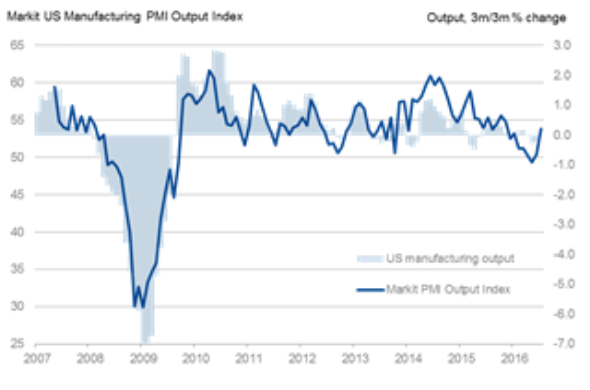 Manufacturing employment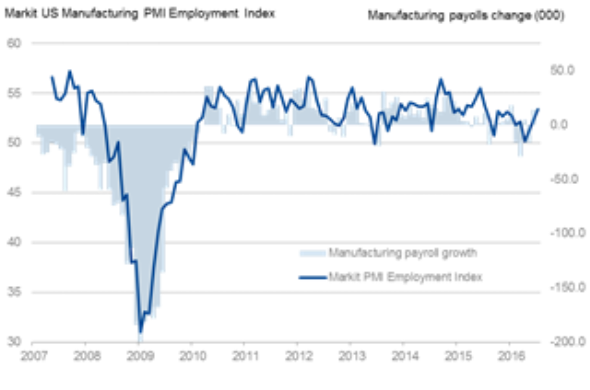 Comment
Commenting on the flash PMI data, Chris Williamson, Chief Economist at Markit said:
July saw manufacturers battle against a strong dollar, the ongoing energy sector downturn and political uncertainty ahead of the presidential election, yet still achieved the best growth seen since last year.

It remains too early to say if this is the start of a stronger upturn, but this is a welcome and encouraging sign of revival after the second quarter, in which the PMI signalled the sector's worst performance for over six years.

In particular, an upturn in hiring which resulted in the strongest job growth for a year suggest companies are feeling brighter about the outlook and starting to expand capacity again.