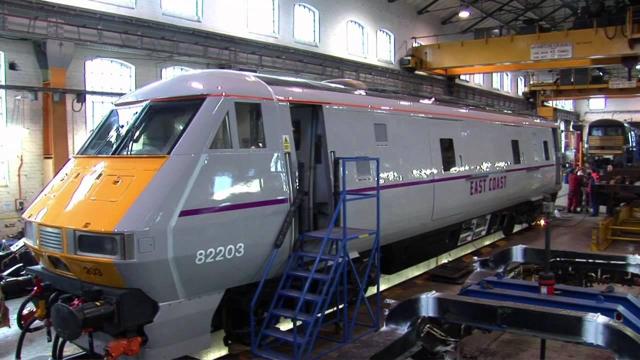 Wabtec (NYSE:WAB) reports Q2 earnings Monday. Analysts expect revenue of $806.48 million and eps of $1.08. The revenue estimate implies a 4% increase Q/Q. Investors should focus on the following items:
Global Economic Headwinds
Wabtec provides equipment and services to the global rail industry. Its Freight division (57% of revenue) manufactures and services components for new and existing freight cars. Transit (43% of revenue) manufactures and services components for transit vehicles like subways and buses. The global economy is in shambles and that does not bode well for cyclical names like Wabtec.
U.S. rail traffic is in the doldrums, another harbinger of dismal economic activity. For the first 28 weeks of 2016 cumulative U.S. carloads were down 12% Y/Y. As railroads' top line growth slow they have been reducing compensation costs, and cutting back on railcar orders to stem cash burn. Falling railcar orders and capex could mean less demand for freight cars and components sold by Wabtec.
Management expects the transit market to be relatively stable. Wabtec expects North America car deliveries grow 4%, and expects U.S. transit funding to grow in 2016.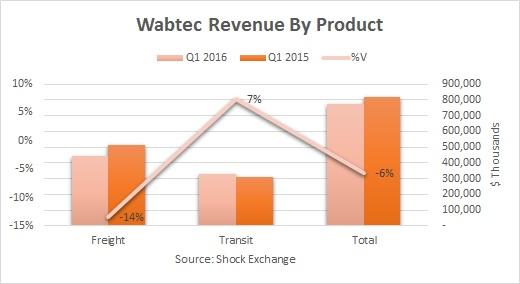 Wabtec's Q1 revenue fell 6% sequentially. Freight was down 14% while Transit was up 7%. That narrative will likely continue throughout the rest of the year. Of note is that Wabtec has been active in making bolt on acquisitions which may help accelerate top line growth.
Cost Cutting Has Begun
To maintain operating income margins the company must cut costs in lockstep with revenue declines. From Q4 2015 to Q1 2016 Wabtec reduced headcount by 7% and remains prepared to adjust headcount if business conditions sour further. The company has engaged in expense reduction efforts at the corporate level and across each of its business units. Such efforts are expect to yield savings in excess of $30 million.
Operating income margins were 18% in Q1 2016, the same as that of the year earlier period despite the fall off in revenue. The company's cost-cutting efforts are almost a defacto admission that growth is dead.
Disclosure: I am/we are short WAB.
I wrote this article myself, and it expresses my own opinions. I am not receiving compensation for it. I have no business relationship with any company whose stock is mentioned in this article.