As the market hits new highs in July, we have seen a steady stream of cautions from the experts. Eric Parnell, CFA, has offered a steady stream of sound advice for investing in equities today, including this recent article. The Fortune Teller has completed (?) an excellent series of the risks we face with this article. Mark Bern, CFA, sheds some light on the Wall Street expectations game, and suggests that earnings may be topping.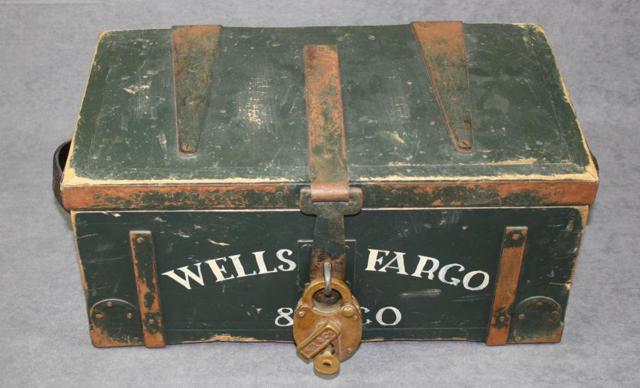 Click to enlargeUnlike these three professionals, I have no formal training in finance, merely 20+ years of following the markets and investing our household savings. My guesses as to the direction of the market are no better than yours, and I hesitate to even opine on the matter. Moreover, even the professionals know better than to predict exactly when sentiment might turn. They highlight risks that are present in the market today, but a risk is merely the potential for an adverse event. By the time a risk actually materializes beyond reasonable doubt, it will already be priced into the shares.
Rather than attempting to time the market, retail investors need to actively manage risk through good times and bad. Bear markets may be the toughest to navigate emotionally, but paradoxically risk management can be toughest when the market is high. That is when it is most tempting to buy into rosy growth projections, or to chase higher yields. We tend to succumb to complacence at the moment when vigilance is most called for! Investors naturally flee for safety when faced with a market crash, when they fear to "catch a falling knife", but when earnings are fat and the typical five-year charts show and unbroken upward trend, it is easy for investors to discount the risks they are taking in their portfolio construction.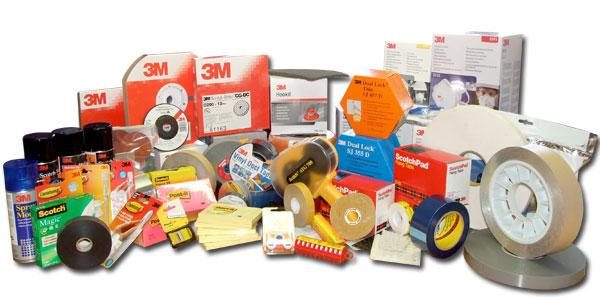 Deep into a bull market, investors can become unduly concerned with "valuation risk", the possibility that they might be paying too much for a business. Consider the 3M Company (NYSE:MMM), for example. Over the past three years it has generally traded in a range between 17x and 22x current year earnings, yet today it is trading at 23x trailing earnings and almost 22x the estimated 2016 operating earnings. Buying today would seem to be begging for a 20% haircut!
Yet the same market forces that have driven MMM to these unusual heights have also boosted the rest of the stocks in the market. Earnings have been fat, driven by low interest rates, low commodity costs, and rapid productivity gains. Thus while Ford Motor Co. (NYSE:F) is trading at just 6.5x earnings, those earnings themselves may be at the peak of the cycle. We know that automobile manufacturers are vulnerable in a recession. As recently as 2006-2008 the company recorded $14.56 per share of losses, destroying a substantial fraction of the shareholder value. An investor who paid $14 for Ford in 2004, a modest 7.7x earnings multiple, would have seen no share appreciation over the last twelve years while waiting out a dividend hiatus for half that period. In contrast, an investor buying 3M at $80 per share, a 21x multiple on 2004 earnings, would have seen their shares more than double in value. While Ford crashed hard in the recession, 3M merely dipped and sashayed through the global turmoil, singing a melodic dividend tune without ever missing a beat.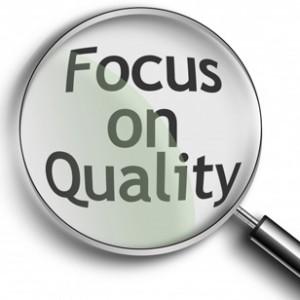 I certainly don't deny the risk of paying too much for an investment! If you buy 3M today, you do so with the understanding that even a minor bump in the road could send the shares back down to $140, a level they touched just six months ago. There is very clearly the potential for a rapid 20% decline on minor news, or even a larger 60% crash such as we saw between its peak in 2007 and the bottom of the market in March 2009. Equity markets are inherently volatile, even when the operations and cash flow are relatively smooth. Yet the greater risk of permanent loss is buying assets that subsequently become impaired. Your best bet is to own enduring quality, companies that remain profitable through tough economic times, with strong balance sheets to take advantage of opportunities while their competitors retrench.
You Can't Trust Growth
This lesson hit home when the dot-com bubble popped. As a naturally conservative value investor, I was never interested in high-flying tech companies without a plan to achieve profitability. Yet in October 1997 I bought into a mid-sized telecom equipment manufacturer, ADC Telecommunications (once traded as ADCT), with excellent growth prospects. What a spectacular investment! In early 2000 it split, and split again. By July, my initial $3,500 investment was worth over $16,500, and projections for continued growth were rosy. It seemed like the sky was the limit!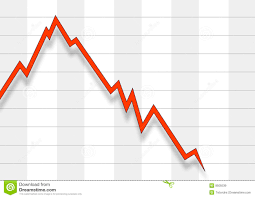 Sadly, that rainbow bridge to the future crumbled. Telecom companies had been over-building capacity and so cut back on new investment. The order backlog disintegrated seemingly overnight, and the shares fell like a lead balloon. By October, long before the sell-side analysts got around to revising their growth projections, my position was worth just $7,000. Yet even these updated projections promised a bright future for the shares, with renewed growth, so I continued to hold. By the time I finally learned to be properly skeptical, in late 2003, I received barely $1,000 for my investment, a 94% decline from the peak!
Rather than trusting analyst growth projections, try constructing your own? Look at the earnings history over the last three, five, and ten years, and imagine continuing that growth for another three, five, or ten years. Then question your assumptions! How much confidence do you have in the stability of the numbers? Do you feel you have an understanding of the business plan going forward? What challenges might the business face over the next few years? Your growth estimates won't be any better than the analyst estimates, but having gone through the estimation exercise yourself you may have a better understanding how uncertain and unreliable they can be. And if you do not feel that you can confidently project growth for a company, or at least stable profitability, then you likely should not be investing in their operations. Leave the "deep value" opportunities to the experts.
You Can't Trust Dividends

Many investors, perhaps wiser than I was in my youth, avoid the former error. These may be natural "value" investors, who believe you should pay for what a company has already proven, not what it might become. They might look at five-year earnings growth, dividend growth rates, and especially the current P/E and yield. Naturally, they will be reluctant to buy any stock at a 20+ P/E. By 2004 I had reached that point in my own understanding.
At the time, Bank of America (NYSE:BAC) seemed a safe investment. One of the largest retail banks, it had a history of steady growth, a below-market valuation, and of course a fat 3.9% dividend! I paid a modest 13x earnings in 2004, figuring the market-leading position would support continued earnings and dividend growth, and the initial results seemed to support my investment thesis (even if the shares happened to lag the broader market). When I saw the share price dipping in 2007, over a slight rise in defaults, I confidently "doubled down" on my investment. I believed in the promised increasing profitability that would come with rising interest rates, and was happy with the (at the time) 5.1% dividend yield even if that growth never materialized.
Need I go into detail as to how that horror movie ended? Fifteen thousand dollars later, I belatedly understood - a dividend survives only as long as the earnings on which it depends. A long history of dividend increases means nothing when in the hands of a CEO who puts empire building and his personal ambition ahead of common sense. The ill-considered Countrywide and Merrill Lynch acquisitions did not quite force Bank of America into bankruptcy, but they destroyed as much as $60B of value and left the bank's books in tatters to this day.
Now, almost eight years after the crash, the recently announced dividend increase to $.075 still leaves it at less than a quarter of what I counted on when I bought in 2007. While my initial purchase was perhaps reasonable, given what I knew, it was readily apparent by October 2008 that Wells Fargo (NYSE:WFC) was in better condition than Bank of America. I would have saved myself substantial losses if I had fully exited the position at that time rather than believing in the "value" of the lower P/E and greater dividend offered by BAC.
The Only Safety is Quality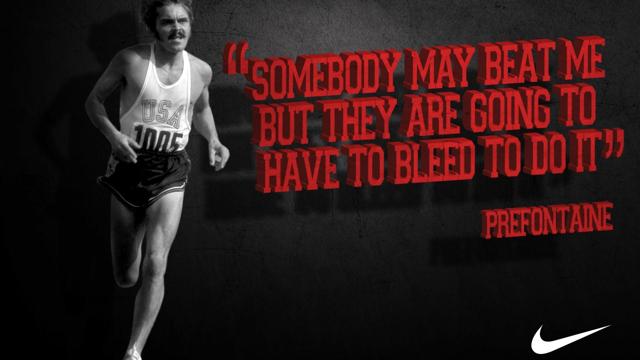 Click to enlarge
When knives are falling from the sky and there is blood in the streets, as they say, all equities feel the downdraft. Even the best companies are not immune! When stocks slid in the third quarter of 2001, shares in MMM lost over 20% right along with the rest of the market. Nor was Wells Fargo shelter against the financial crisis, losing 80% of its value from October 2008 through March 2009. To dodge these losses, a feat which most experienced investors do not even attempt, you would need to accurately call both the top and bottom of the market. Hedges are a little less drastic, potentially part of longer-term risk management, and can help blunt a market decline even if they don't avoid it entirely. Yet hedging strategies require a level of sophistication that many investors are not ready to attempt, typically involving either options trading or short positions. A long-only investor needs a different approach to risk management. While holding some cash on the side is a sound practice (I presently have 17% in cash), it is even more important to build your portfolio around strong companies.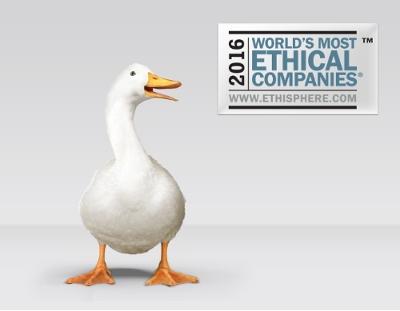 The key here is to understand that the "headline loss" from peak to valley does not necessarily reflect a material loss for the business involved. Valuation multiples plunge in a crash, but rebound quickly afterwards. If the underlying strength of the business is not impaired, the paper portfolio losses will evaporate almost as quickly as they were incurred. Shares of MMM recovered their peak $60 level by the end of 2001, mere months after their slide. And by the end of 2010 they had recovered their trading range from the 2007 peak. Even WFC recovered 80% of its former peak within a year of the 2009 bottom. Quality businesses will survive and profit through a market crash, and investors will return as soon as the clouds have cleared. Investors in quality companies will need to endure significant volatility, but their long-term results will reflect the health of the business.
How To Identify Quality
While the concept of a "quality" business is largely subjective, and opinions reasonably vary, there are three excellent resources you can draw on to help formulate your own opinion of a company. S&P Capital IQ assigns a "Quality" rating at the top/right of their qualitative analysis reports. Jefferson Research builds its entire rating system around the concept of quality, rating companies on a four-point scale in Earnings Quality, Cash Flow Quality, Operating Efficiency, and Balance Sheet (as well as on Valuation, which I purposefully neglect in this article). Morningstar assigns companies a "Fair Value Uncertainty" and a "Moat", with the ideal company enjoying low or medium uncertainty and a wide moat. Finally, if you are concerned with how a stock might react in a market correction, consider looking at Beta? It is a measure of response to market movements, not truly a measure of quality or risk, however including that in your analysis can help to reduce the volatility of your portfolio.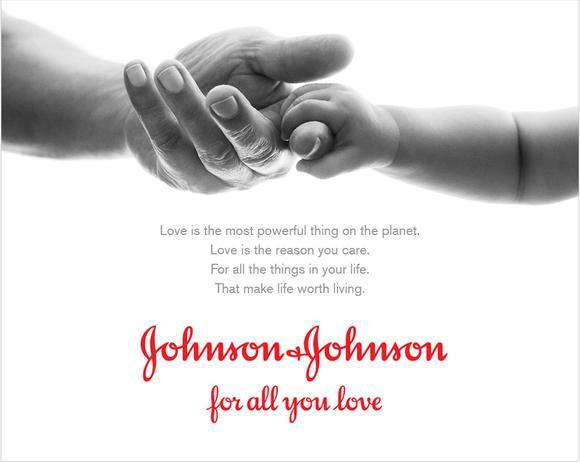 Below I have selected a dozen core equities from my portfolio (plus two REITs) that I believe are high quality, tabulating these metrics. (Disclaimer: I sold out of AFL on July 8 to reduce my exposure to the Financial sector.) I have previously offered my investment rationale for Johnson & Johnson (NYSE:JNJ), 3M, Wells Fargo, and most recently CVS Health (NYSE:CVS), and will address additional stocks from this list in the future, but the common thread throughout is targeting a long-term compound return of 8% or greater. This modest figure will be more than sufficient to meet our financial goals, thus my focus is on achieving that mark without undue risk. (The REITs are held to a lower standard, a 6% compound return.) I believe all of these stocks are highly probable to meet that standard.
Name

Ticker

Sector

Jefferson
Research

S&P Quality

Morningstar
Uncertainty

Morningstar
Moat

Nike

(NYSE:NKE)

Cons. Disc.

14

A+

Medium

Wide

Disney

(NYSE:DIS)

Cons. Disc.

13

A+

Medium

Wide

CVS Health

(CVS)

Cons. Staples

14

A+

Medium

Wide

Procter & Gamble

(NYSE:PG)

Cons. Staples

14

A

Low

Wide

Johnson & Johnson

(JNJ)

Health Care

15

A

Low

Wide

Becton Dickinson

(NYSE:BDX)

Health Care

12

A-

Medium

Narrow

Union Pacific

(NYSE:UNP)

Industrials

15

A+

Medium

Wide

3M Company

(MMM)

Industrials

16

A+

Low

Wide

Apple

(NASDAQ:AAPL)

Technology

15

B+

High

Narrow

Cisco Systems

(NASDAQ:CSCO)

Technology

15

B+

Medium

Narrow

Aflac

(NYSE:AFL)

Financials

NR

A-

NR

NR

Wells Fargo

(WFC)

Financials

NR

A-

Medium

Wide

Realty Income

(NYSE:O)

REITs

NR

B+

Medium

None

Ventas

(NYSE:VTR)

REITs

NR

B

Medium

Narrow
While the individual ratings vary, all three organizations affirm the overall quality of this portfolio. Of the twelve core equity positions, the average total score from Jefferson Research is 14.3 out of a 16 point maximum, a grade that I would consider between A- and A. The S&P Credit Quality "GPA" is a solid 3.94, just shy of a clean "A". Eight of the twelve enjoy a "wide moat" in their operations, with the other four holding "narrow moats". And only one of the twelve suffers "high uncertainty" in the fair value estimate.

While REITs are not evaluated by Jefferson Research, with spotty coverage from other analysts, both Realty Income and Ventas are widely considered to be top-quality REITs (and are priced accordingly). Since REITs depend on equity issuance for growth, this premium valuation may be an enduring competitive advantage as much as it is a risk factor.
Conclusion
We all understand that we want to invest in quality. "I'm long junk!" is not something you would declare proudly, unless you happen to be a professional high-yield bond trader. (Or a porn star?) The temptation is to settle for "second best", a company of B+ quality that trades at a favorable valuation to its A-list peers. In a bull market that might even be a winning strategy. As they say, "A rising tide lifts all boats." But what haven will investors seek out in the aftermath of a market collapse? What companies are most certain to succeed through every phase of the market cycle? To a buy-and-hold investor it is more important to find the right answers to these questions than to get a bargain price on a second-tier asset.
Moreover, valuation fluctuates. If you allow valuation to be the principal driver of your portfolio selection, as I did for many years, you will find that it demands a high degree of "churn". That may be profitable if executed skillfully, but is that a practice you want to continue indefinitely? The best aspect of "enduring quality" is that it persists for a long time! Large companies change only slowly, so it is likely that the majority of the high-quality businesses you identify today will still be considered great companies in a decade. The premium P/E at which you purchase today will generally be matched by a premium P/E in the future (though the market average valuation may fluctuate). Thus investors who focus on quality need only trade occasionally and should not fear to pay a premium price when they do.
As for the valuation of this model portfolio? Calculating the composite P/E (assuming equal weight), the core equities are priced at 15.9x their 2016 operating estimates (as reported by S&P Capital IQ). You can certainly find cheaper companies to invest in, and a few of the selections are trading at multiples of 20+, but is a 16x valuation too high a price to pay for the quality represented?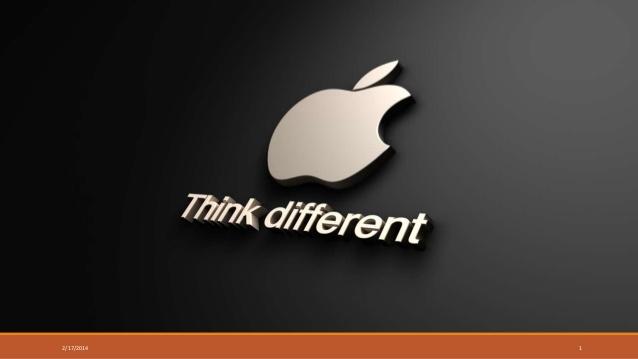 Look at the earnings history over the last decade (be certain to find a data set that includes the 2007-2009 slide). Imagine where they will be in ten years, even with a 20% or 25% haircut along the way when the market re-prices to more rational valuations. Consider what you want to see in your portfolio when everything turns red. There are as many ways to approach investing as there are individuals, but it is hard to beat quality over the long run.
Disclosure: I am/we are long MMM,AAPL,BDX,CSCO,CVS,DIS,F,JNJ,NKE,PG,UNP,WFC,O, VTR.
I wrote this article myself, and it expresses my own opinions. I am not receiving compensation for it (other than from Seeking Alpha). I have no business relationship with any company whose stock is mentioned in this article.