Natural gas futures prices began their recovery in early March, but exploded in June, which was the hottest June ever recorded in North America. As temperatures increase, demand for air conditioning increases. About 34% of that increase in electricity demand is met by natural gas-fired generation. Yet, despite a record-breaking heat wave, prices have leveled off as if they have hit a brick wall.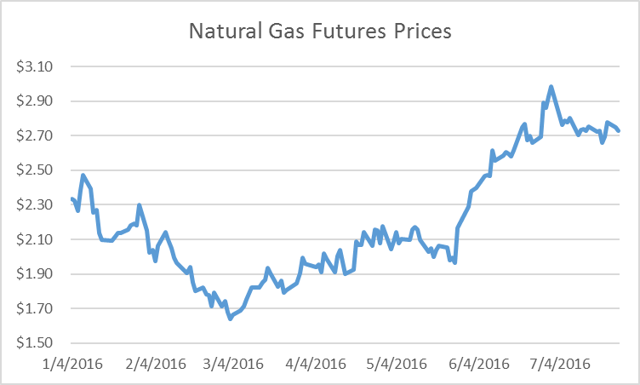 Click to enlarge
According to the Commodity Futures Trading Commission's (CFTC) Commitments of Traders (COT) reports, the bulk of the buying came from short covering by speculators. From early March through the week ending July 19th, this group bought back nearly 100,000 futures and options contracts.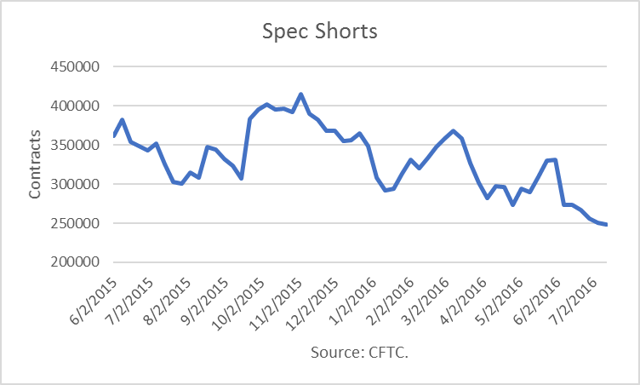 Click to enlarge
When natural gas prices had dropped due to the warmest winter on record, electric utilities began switching from coal to natural gas, pumping up demand. Natural gas temporarily surpassed coal as the fuel of choice.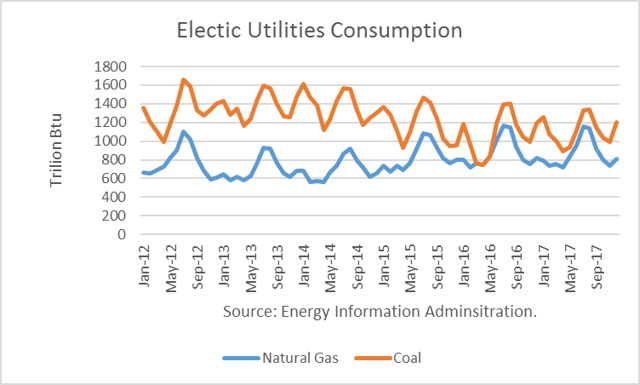 Click to enlarge
But higher natural gas prices pose a headwind for future demand growth. Higher natural gas prices will compete with renewables, resulting in a decline in natural gas demand at utilities by 2% in 2017 from 2016 levels, according to the EIA.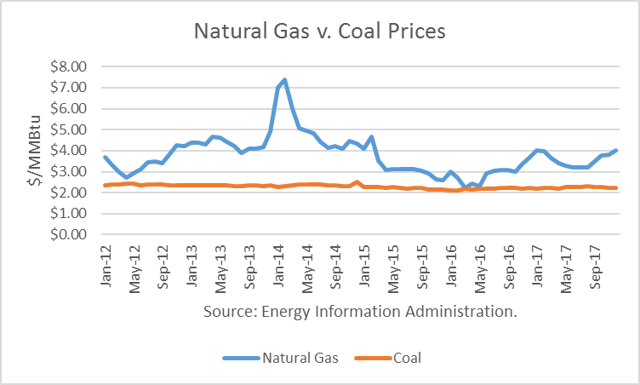 Click to enlarge
Wind power has been the fastest-growing renewable source of energy at electric utilities. Several months late last year, wind contributed as much to the electric grid as hydroelectric.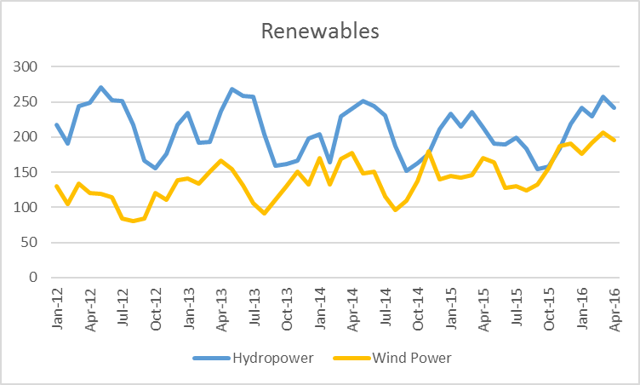 Click to enlarge
Longer term, the EIA expects all of the growth in power sources from natural gas and renewables, solar and wind, especially, as states implement the Clean Power Plan. Gains in demand-side efficiency are also expected to restrain electricity demand growth.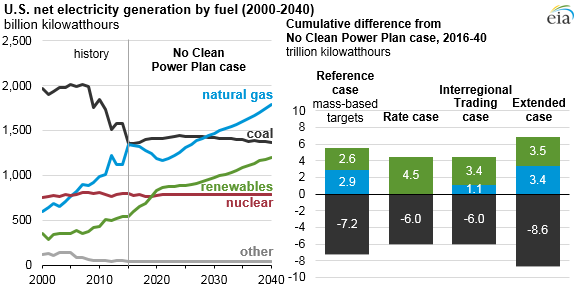 Conclusions
The rise in natural gas prices during June lit a fire under the market. But costs are a barrier to further demand growth at electric utilities. That is why I think we will need to see the accumulation of heating degree days before prices can spike higher.
Disclosure: I/we have no positions in any stocks mentioned, and no plans to initiate any positions within the next 72 hours.
I wrote this article myself, and it expresses my own opinions. I am not receiving compensation for it (other than from Seeking Alpha). I have no business relationship with any company whose stock is mentioned in this article.