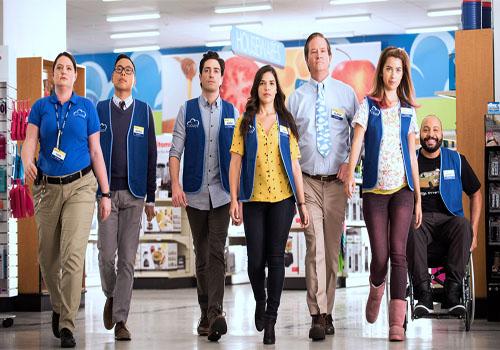 In case you weren't aware NBC (NASDAQ: CMCSA) is airing the Olympics this year.
Then again if you've watched NBC at all the last few years the Olympic logo is basically attached to NBC's like moths to a flame. The point is NBC has clearly doubled-down on its Olympics bet. As expected that synergy expands out to the network's original programming but this year NBC is trying something new and investors should be happy.
Usually NBC's approach is very simple…take one or two of its new shows and give them a massive stage to shine on. The idea being with all the country's eyes on the Games, it is the perfect time to launch a new program.
Here's the thing…that idea has yet to work.
While the Olympics themselves put up solid numbers, it does little to help NBC's original programming. The reason for this is really two-fold. First, the network is essentially airing these pilot episodes at odd hours and then often times not replaying them in their usual slots. So audiences who don't watch (the often time-shifted previews) are coming in cold or forget to come back the next week for a new episode.
And also NBC's selections haven't exactly been gold-medal level series.
Remember Animal Practice? How about The Marriage Ref? Want to go further back? Father of the Pride. The list goes on and in many cases NBC actually cut away from the closing ceremonies of the Olympics to air these series which didn't help matters.
And then there's the shows that didn't air during the Olympics, but were heavily promo'ed. Crisis, Believe, Stars Earning Stripes and Joey. Yes, that Joey.
So you can see the deck NBC was playing with here.
Yet what investors have likely surmised is that NBC's resurgence really began around the 2013-2014 season and grew from there. With the network aired the 2014 Winter Olympics it was just finding its footing and a large part of the success was because of The Voice, Sunday Night Football and the then-rookie drama The Blacklist.
In fact both of NBC's 2014 selections to get Olympic pushes ultimately flopped (About A Boy and Growing Up Fisher). The lone exception was the installation of Jimmy Fallon as the new face of The Tonight Show. Now coming off two first place season-ending ratings finish and a very close second place placement last year (behind CBS), the network is in a much better place.
Enter 2016 and the Rio Games.
NBC is taking a different approach this year and it should pay off more for investors, despite a few reporter's questioning the tactic. What the network is doing in 2016 is taking two of its established shows and giving them the spotlight.
This solves both problems as these returning shows already have audiences and neither carries a learning curve. It also helps one of them is The Voice and the special half-hour edition will debut new mentors Alicia Keys & Miley Cyrus.
It is also important to remember NBC is also only launching three new shows in the fall and just one of them is a comedy. The network can't afford for any of them to bow off schedule. It was different when NBC had double that number debuting in 2012 but that was then and this is now.
By giving The Voice and Superstore these opportunities NBC is betting with house money. Superstore was never expected to pull the type of consistent numbers it does and The Voice could air a five minute edition and get attention. It's a smart strategy.
NBC's been on a roll the last few years and this fall's slate of rookies are among those gaining the most attention from critics and fans. As a result there's really no need to rush one of them to air especially when history is not on their side.
Moreover, why not try something new? Clearly the old way wasn't working. This seems like a smart compromise and will save the network a lot of grief and avoid them trying to explain to investors why a new show got sampled by 15 million viewers and then promptly cratered in its regular timeslot.
Image Credit: NBC
Disclosure: I/we have no positions in any stocks mentioned, and no plans to initiate any positions within the next 72 hours.
I wrote this article myself, and it expresses my own opinions. I am not receiving compensation for it (other than from Seeking Alpha). I have no business relationship with any company whose stock is mentioned in this article.