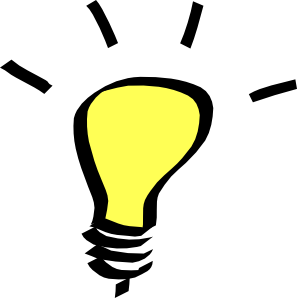 My five years at Seeking Alpha have been a wonderful growth experience.
What have you learned? How has this community helped you grow? What are some of your biggest victories and some of your biggest mistakes?
This is my brief experience with some lessons learned (better late than never!).
Overview
Today, 27 July 2016, marks my fifth anniversary as a contributor on Seeking Alpha. I've enjoyed every minute of my time working with a wonderful group of editors, fellow contributors, and a great group of discerning, critical, and encouraging readers. The best part of Seeking Alpha is often the great comment streams following each report. My 'followers' now number nearly four thousand, and I owe them a significant "thank you," along with the Seeking Alpha managers and editors, for greatly improving my analysis and turning me from a mediocre investor and a random voice into a 'slightly better than mediocre' industry expert.
I wanted to take the opportunity to reflect upon five years at Seeking Alpha - to provide some of the highlights, and more importantly: the lessons learned. I will provide an analytic glimpse from 2011 through 2016, and discuss how we are planning to growth further, both through Seeking Alpha and via our Value Investor's Edge research service.
2011 - The First Year and Basic Thesis Investing
My 'career' at Seeking Alpha began with a fairly simple, backwards-looking, (perhaps not much value added) report on Microsoft (NASDAQ:MSFT). The synopsis: Microsoft had actually done great over the previous decade, and Steve Ballmer was simply the victim of horrendous timing through inheriting a cracking firm at all-time highs with unreasonable expectations. I argued for tremendous upside. I followed closely thereafter with a report on Wal-Mart (NYSE:WMT), making a very concise case for their stock as one of the best long-term investments for the coming decade.
Five years later, MSFT has outperformed the market by 40% (before dividends) and WMT had trailed by 30%. My reports arguably found some 'alpha', but nothing to get too excited about. My first foray into shipping analysis was admittedly embarrassing if anyone who follows now wants to get a chuckle out of my ignorance…
Lesson Learned: If you read the vast majority of my 2011 work, the majority is very surface level. The basic thesis approach worked out very well with quality companies, but when tackling 'deep value' type approaches, the lack of due diligence often came back to haunt in droves.
For investors venturing off the large and mega cap path, it's a dangerous world out there and extensive due diligence is a must.
2012-2014: Steady Growth & Specialization
The next three years are all grouped together because the two themes of analytic growth and research specialization are clear through all of the published reports.
Shipping research increased to nearly 50% of my workload and the other 50% was devoted to examining 'reject' stocks from the mainstream markets. Some of our strongest plays included deeply contrarian reports on stocks such as Best Buy (NYSE:BBY) at $17 (up over 100% in a year), GameStop (NYSE:GME) at $17 (up 200% in a year), and Southwest Airlines (NYSE:LUV) at $9 (a 3-bagger in 2 years).
We also brought explosive short side cases to the table: Angie's List (NASDAQ:ANGI) at nearly $30 (down 75% in around a year), Diana Containerships (NASDAQ:DCIX) at $7 (equal to $56/sh today- down 40% in 1y and 65% in 2y), and USEC Inc. (Ex: USU) at nearly $25/sh (bankrupt in 6 months - led to a $2500 'performance award' from Seeking Alpha).
Lest we get too selective, I also made some whoppers during this time period, the biggest of which was an unrelenting short on Netflix (NASDAQ:NFLX). They still haven't made any money, and have issued tons of debt, but they have truly revolutionized television. I was too nose-deep in the numbers to realize what a game changer Netflix really was. I never made any investments or wrote any reports, but I also laughed off Tesla (NASDAQ:TSLA), even as 'cheap' as $25/sh, as a money-losing gimmick that would end in bankruptcy. Too deep into the numbers and too short on vision.
Lessons Learned: The 'growth era' of 2012-2014 taught me three extremely valuable lessons, all interconnected:
Specializing in a specific sector (shipping in my case) and focusing on unfavorable stocks is the most reliable way to truly 'find alpha'.
If the company and story is amazing, the numbers are meaningless (at least for a long time).
If the management is poor and the story is weak, the numbers are meaningless indefinitely.
2015: Harnessing the Benefits of Specialization
The growth in my personal investment approach and results had been phenomenal from late 2011 through early 2015; however, I was still lacking a specific focus. The lessons I've included above, especially the two about 'meaningless numbers' were still not ingrained.
This all began to change when Seeking Alpha unveiled the 'Marketplace'. SA launched with twelve pioneers in April 2015, and our service, Value Investor's Edge, was slated for a May 2015 launch.
The original service focused on deep value opportunities and also included a weekly blue chip spotlight. Shipping was part of the 'deep value' approach, but it wasn't the primary specialization. Towards the last few months of 2015, I realized (took me long enough?) analyzing blue chips was mostly a waste of time. Yes, there were occasional value opportunities, but these are mostly just because the entire market was panicking.
I also realized focusing on deep value sectors where I wasn't a true expert was also a waste of time. In hindsight, I had clearly been a bit dense for years… My biggest failures all boiled down to either betting against a revolutionary story, or buying some garbage company/management just because the balance sheet looked 'okay' and "things had to get better eventually."
Although private/retail investors with steady emotions can certainly outperform the market over time, the majority of us get slaughtered by betting with our 'gut' or via our 'calculators' without even really understanding the environment and industry we are participating in.
As much as I hope, and the reviews suggest, that I provided actionable insight for Value Investor's Edge subscribers, I truly learned far more from listening - both to public and private 'followers' and friends. Every day that I spend on Seeking Alpha is a day of personal growth in my research, investing, and trading life. The greatest resource is our community. Why? Because the community offers a chance for honest feedback and direct growth.
Lessons Learned:
Listen to those around you - the community here at Seeking Alpha is the best possible resource for personal and professional development.
Specialize, specialize, specialize. At least if you want to provide/create actual 'alpha' and not just write opinion columns and/or match market returns.
2016: True Specialization - Significant Results
During the past seven months, there has been no doubt- I am a deep value investor, but most importantly, I focused on the global shipping markets. Our research platform, Value Investor's Edge, is truly a global-class platform, but not because of my research or investment performance. This platform is invaluable because we offer a community of likeminded investors who are all either market specialists or eager to learn.
Our group has contacts and information sharing agreements with some of the biggest names in the shipping industry. Our members include hedge fund managers, bank analysts, wealth managers, previous CEOs/Presidents in the shipping realm, and several globally acclaimed investors and traders. Over the past few months, we have conducted calls and sent activist notes to dozens of shipping firms.
In the past eight months alone, we have achieved tremendous results in the markets via Golar LNG Partners (NASDAQ:GMLP) from under $8/unit to $19, Scorpio Bulkers ETN (SLTB) from $9.10 to $20+, Navios Maritime Midstream Partners (NYSE:NAP) from $7-$8 to a recent exit at $12-$13, Seadrill Partners (NYSE:SDLP) from $2-$4/unit, with split exits between this April at $5 and last week in mid-$6s (admittedly lucky timing: our target was $5/unit).
On the short side, we've begged Navios Maritime Holdings (NYSE:NM) since $1.60 (down over 30%) and Eagle Bulk Shipping (NASDAQ:EGLE) over $1/sh (down 60% even after a recent jump). Activist-wise, our community helped force NM to back away from improper actions at Navios Maritime Acquisition (NYSE:NNA). We also started a campaign with Teekay Tankers (NYSE:TNK) which remains underway, but has included very promising discussions with management.
Again, to be clear, we've had some misfires. The biggest three disappointments have been a mixture of dead money and horrendous momentum via DHT Holdings (NYSE:DHT), Scorpio Tankers (NYSE:STNG), and Teekay Tankers.
One of our biggest successes in 2016 has been hiring/partnering with a top-class researcher, fellow contributor James Catlin. His macro reports have been invaluable in guiding some of the 'big picture' frameworks in our community.
Lessons Learned:
Sticking with a specialty and building up a strong team can lead to incredible results.
Investors own the companies we are investing in. Management teams work for us. That relationship needs to be clear.
Going Forward
This reflection will conclude with our forward vision and a peak at some of our latest ideas. In case it wasn't clear yet: specialization is the name of the game and global shipping markets are where I have honed my analytic skills and where the majority of our community members are focused. We still do deep value looks in other sectors, but only when we have a clear edge - where we know something the rest of the world hasn't caught onto yet. Those sorts of opportunities are exceptionally difficult to find.
Our latest (public) top idea has been Capital Product Partners (NASDAQ:CPLP). As a shipping researcher and investor, I've tracked this firm for many years, but in early 2016, a special story began to develop. The above link goes to an 18-page public report, which details the full investment thesis. We believe there is still at least 50%+ of upside in the short/medium term, with the possibility of higher upside in the longer term.
Value Investor's Edge members tracked this name in great detail from the low $2s to $3/sh just two weeks ago. CPLP is up over 30% and I believe that's just the beginning. We also have several developing long and short ideas, including one private idea (at least for a few more weeks), which I believe has reasonable upside of 200-500% over the next 2-3 years. We also have several short ideas in the industry.
Thank You
Our tremendous growth as a service over the past 15 months and my growth as a public analyst and investor over the past 5 years could not have been possible without all of your feedback, insights, and especially criticism of weak ideas and poor frameworks.
Thank you for reading/following, but most importantly, thank you for molding all of us here on Seeking Alpha into profoundly better investors.
-J
Disclosure: I am/we are long CPLP, DHT, STNG, ASC, WMT.
I wrote this article myself, and it expresses my own opinions. I am not receiving compensation for it (other than from Seeking Alpha). I have no business relationship with any company whose stock is mentioned in this article.