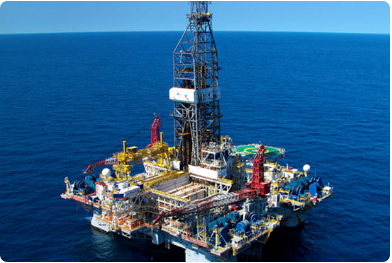 Atwood Osprey; Source: Company website.
Atwood Oceanics (NYSE:ATW) just published its fleet status report. The report contains a number of important developments. Let's go through them one by one.
1. Atwood Advantage dayrate was adjusted to $240,000. This adjustment commenced in mid-July and is estimated to conclude in mid-September. The previous dayrate was $581,000. The resulting loss in the backlog is around $20.5 million. Previously, the adjusted dayrate should have been in place for 120 days commencing November 2016.
2. Atwood Achiever was put on a standby rate since June 1. The standby rate is 95% of the operating rate, so Atwood Oceanics does not suffer financially from this development. However, the customer's decision to put the rig out of the work highlights the current challenges of the offshore drilling industry.
3. Atwood Condor also sees a standby rate period. Shell decided to put the rig on hold from early June to mid-August. Just like in Atwood Achiever's case, the standby rate is 95%.
4. There was big news on Atwood Osprey -- previously, the rig was expected to start working for Woodside Energy up until January 2017. The dayrate was $450,000. Woodside Energy decided to extend the contract and Atwood Osprey will commence work for Woodside Energy in January 2018 and will work for 20-22 months. The new dayrate is $190,000. The added backlog is $116 million to $127.5 million. Also, Atwood Osprey will complete one well for ConocoPhillips (NYSE:COP) in 2017 at a dayrate of $185,000. The added backlog is $8.33 million.
5. Atwood Beacon got a one-well job at a dayrate of $91,500.
The future features of the offshore drilling market recovery are starting to emerge. Based on previous fleet reports by Transocean (NYSE:RIG), Ensco (NYSE:ESV) and Noble Corp. (NYSE:NE) -- see here, here and here, respectively -- I believe that the contracting environment will remain very tough in 2016 and in 2017. However, the world cannot simply put offshore oil away, so the situation will ultimately begin to normalize and jobs should arrive in 2018.
The biggest problem will be dayrates. Atwood Osprey's long-term contract is in line with my beliefs that rates will be at a 60%-65% discount from the top unless oil rebounds substantially. Too many rigs are chasing too many jobs, while new rigs are waiting in the yards. This is a recipe for low dayrates for upcoming years.
Atwood Oceanics' shares have been on the rise since February and mostly ignored the recent downside in oil prices. I continue to believe that the company will face a very tough 2017 as it has poor contract coverage for the next year and the major new contract starts in 2018.
Other market participants also realize Atwood's problems, and the stock is heavily shorted. Ironically, big short interest increases the chances for upside rather than downside in drillers' stocks nowadays. So Atwood Oceanics' shares might produce another short squeeze if oil price rebounds.
Nevertheless, I'm highly skeptical of today's valuation of the company. Atwood Oceanics faces a backlog cliff in the next year, and, unless oil prices rebound substantially, will face a serious hit on its cash flow generating ability. Once the market realizes this threat, the company's shares will retreat. Currently, the stock presents risks both for longs (problems in 2017) and shorts (shares are already over-shorted), so it should probably be avoided.
Disclosure: I/we have no positions in any stocks mentioned, and no plans to initiate any positions within the next 72 hours.
I wrote this article myself, and it expresses my own opinions. I am not receiving compensation for it (other than from Seeking Alpha). I have no business relationship with any company whose stock is mentioned in this article.
Additional disclosure: I may trade any of the abovementioned stocks.