The midstream spinoff of Phillips 66 (NYSE:PSX), Phillips 66 Partners (NYSE:PSXP), is getting ready to report its Q2 2016 results on July 29 and here is what investors, including myself, should look out for. Phillips 66 Partners' Q1 report wasn't particularly inspiring as refinery downtime and lower pipeline utilization rates put downward pressure on both PSXP's volumes and its average revenue per barrel, weighing negatively on its DCF generation.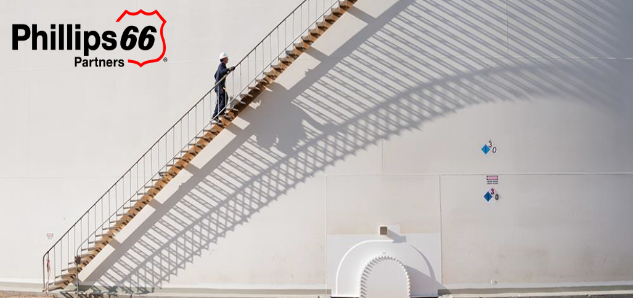 Source: Phillips 66 Partners Earnings Presentation
Phillips 66 Partners' DCF fell from $74 million in Q4 2015 to $64.1 million during the first quarter of this year, but that was still up 53% versus the same quarter last year. When factoring in its distribution payout increase, PSXP's distribution coverage ratio fell from 1.44x to 1.15x over that timeframe. Without seasonal effects weighing PSXP down, its DCF streams and its coverage ratio should have increased significantly last quarter on the back of several bullish catalysts.
Improving financial position
The first growth driver is Phillips 66 Partners' purchase of a 25% stake in Phillips 66 Sweeny Frac LLC from Phillips 66. As that deal closed in March, PSXP will get to book a full quarters worth of DCF from that asset in Q2. For reference, Phillips 66 Sweeny Frac LLC owns the recently built Sweeny Fractionator and the Clemens Cavern NGLs storage facility.
Following up on that, PSXP agreed to buy the remaining 75% stake in Sweeny Frac from Phillips 66 in a deal worth $775 million that should have closed in May. That deal included PSXP buying the Standish Pipeline from Phillips 66 as well. Both ventures contributed somewhat to PSXP's Q2 DCF and will become a major growth driver starting in Q3. Investors should look out for commentary around the Clemens Cavern upgrade and any other organic growth projects this asset may hold.
On April 21, PSXP announced that the Bayou Bridge pipeline had been turned online and was actively shipping crude from Nederland, Texas, down to Lake Charles, Lousiana. While not a full quarter of DCF will be recorded from the asset this organic growth project will help drive PSXP's coverage ratio higher going forward. The next segment of that endeavor is expected to be completed in 2017, which will see another pipeline built between Lake Charles, Lousiana, and St. James, Louisiana.
A couple of macro factors that should have helped drive Phillips 66 Partners' distributable cash flow streams higher in the near term is increased gasoline and diesel demand in America on both a seasonal and year-over-year basis, which should have pushed up pipeline volumes and utilization rates. There is also the impact of higher oil & gas prices on its market related income generating activities.
For those reasons it would be reasonable to assume that Phillips 66 Partners' DCF increased materially in Q2 versus Q1, which should help shore up its coverage ratio. A ratio of over 1.1x used to be considered stable, but with the increased volatility in the oil & gas markets, midstream MLPs need a rate slightly higher than that. 1.15x lets unitholders take a small nap with ease, a 1.3x+ ratio lets unitholders sleep like a baby.
Heading into earnings, Phillips 66 Partners increased its distribution by 5% quarter-over-quarter, equal to 26% annual distribution growth. This comes on the heels of 5% growth three months ago and 7% growth before that, which represents somewhat of a slowdown from management's stated 30% compound annual growth rate for its distribution growth from 2013 to 2018.
Investors should keep in mind that PSXP issued out $24 million worth of units back in February to fund its 25% stake purchase in Phillips 66 Sweeny Frac. That was followed up by a major secondary offering in May that saw 11 million new units issued to the public, with the underwriters having the option to purchase another 1.65 million units to cover the remaining portion of its Sweeny Frac purchase and PSXP's acquisition of the Standish Pipeline.
With a higher unit count every increase in distribution represents a larger total payout increase, and the general partner takes an increasingly bigger cut as well, making high distribution growth harder to maintain over time. That being said, Phillips 66 Partners did still increase its payout by 26% year-over-year. It appears management is playing it safe during the downturn.
Since Phillips 66 Partners IPO in 2013, the MLP has boosted its distribution per unit by 39% CAGR. When PSXP reports, investors should see how the MLP's new assets impacted its DCF streams and what its distribution coverage ratio looked like. A sharp increase in both would remove worries over PSXP's ability to keep cranking out payout growth and would illuminate the path to continued distribution growth going forward.
Balance sheet update
On the balance sheet front, PSXP exited the first quarter of this year with $64.9 million in current assets and $43.2 million in current liabilities, on top of an undrawn $500 million credit line, $1.1 billion in long term debt and $212 million in notes payable to Phillips 66. Investors should see how Phillips 66 Partners secondary offering impacted its balance sheet in regards to covering its recent purchases.
The second acquisition which wasn't reflected on PSXP's balance sheet at the end of Q1, will be paid with a combination of Phillips 66 Partners taking on notes payable to Phillips 66 and issuing out additional units to the refinery operator. It's worth paying attention to how many units PSXP issued to Phillips 66, how much debt PSXP took on, and how much of the acquisition's cash portion was covered by the secondary offering. If PSXP issued out 12.65 million new units at $52.40 per unit, it would have raised a gross ~$663 million.
Just before its earnings announcement, Phillips 66 Partners acquired an additional 2.5% stake in the Explorer Pipeline Company, boosting its interest in the venture to 22%. The Explorer Pipeline carries refined petroleum products along the 1,830-mile long pipeline which on average carries over 600,000 barrels of jet fuel, gasoline, fuel oil, and diesel to customers in 16 states. That purchase will close in August, and investors should see how much it cost PSXP and what impact it will have on its operations. Specifically, if PSXP sees the Explorer System as one that will generate organic growth endeavors or if this was just Phillips 66 Partners taking advantage of the current market downturn.
Final thoughts
Phillips 66 Partners has felt the pressures from the oil & gas downturn but its unit price has still held up reasonably well this year. After its Q2 2016 earnings report, it should be able to showcase an improving financial situation as its DCF streams and coverage ratio shoot up on the back of several powerful growth drivers. A higher coverage ratio makes it easier to raise its distribution in the future, as there is more of a cushion to do so.
There are several organic growth developments that investors should pay attention to as well, including the completion of the Sacagawea Pipeline up in the Bakken/Three-Forks region (planned Q3 2016 start-up), the impact that will have on the Palermo Rail Terminal in North Dakota, and the ~100,000 bpd capacity increase at the Sand Hills Pipeline system through additional pump stations and well laterals (PSXP owns a very sizeable interest in all of those ventures). Phillips 66 Partners' Q2 2016 results should paint a brighter future moving forward as the midstream MLP waits out the downturn with fee-based DCF generating assets.
Disclosure: I am/we are long PSXP.
I wrote this article myself, and it expresses my own opinions. I am not receiving compensation for it (other than from Seeking Alpha). I have no business relationship with any company whose stock is mentioned in this article.