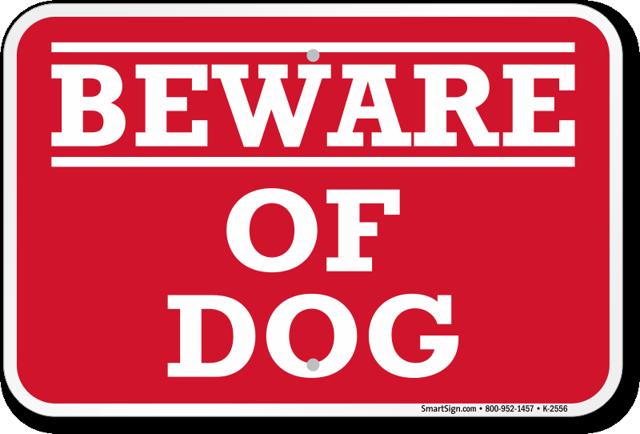 Click to enlarge
Who Let the Dog Out:
In January 2016, the short-term marriage between MannKind (NASDAQ:MNKD) and Sanofi (NYSE:SNY) came to an abrupt dissolution. The final closure was considered by some as being a great surprise. However, if one had been following closely the actual partnership details and the floundering new prescriptions and refills, it was obvious the nuptial ceremony had no lasting merits.
In my very first SA article about MannKind, I pointed out the union between Sanofi and MannKind was very tenuous as evidenced by the lack of bargaining power from MannKind, and the reality that Sanofi had hedged their financial obligations in creating the partnership.
For the large and vociferous promoters of MannKind where they projected instant capture of the insulin market and even them securing as much a $3 billion in upfront monies, the paltry $150 million upfront payment revealed the limited faith in Afrezza being the multibillion-dollar new kid on the block juggernaut. Not only did Afrezza stagger out of the starting gate, Sanofi failed to get product into contention. The few who adopted the drug quickly decided to opt for another method for treating their condition.
From the launch in late January 2015, we quickly saw the paltry new prescriptions hit a wall of resistance and started their precipitous decline across the board by October. With the zenith number of new prescriptions topping out at a weekly number of 421, by the end of December, they had dropped by 58%. The all-critical refill numbers never came close to attracting the vital and needed numbers, where by the end of the year, refills lagged by 75%.
I had taken time tracking the data for new prescriptions and refills, and each time I supplied the numbers, I was rebuffed with the declaration that prescription data had no relevance, other than the fact the early irrational exuberance began showing some who had incessantly assured investors they were going to be rich - they disappear from the playing field and haven't been heard from in months.
Sadly, but now obviously, Sanofi didn't agree with their assessment on how they should throw their money down a bottomless pit. One can conjure up excuses and lay blame, however, they can't blame Sanofi on the fact that once they gained the new prescriptions and users, they had no control over how the drug was perceived by the users - users who failed by nearly 75% in renewing their prescriptions for Afrezza.
New Song but Same Old Tune:
With MannKind now being in control of their destiny, there has been much blustering and postulating on how they could market Afrezza better than Sanofi. Those castigating Sanofi for not supplying the funding for marketing Afrezza, Sanofi spent approximately $175 million in 2015. At the recent Cantor conference, MannKind revealed the following where I quote from their slide presentation - " Our commercial organization will cost in the range of $20-$22 million in 2016."
Considering those touting MannKind's stock where they berated Sanofi for not running TV ads, no print media ads and the list can go on and on for blaming Sanofi for not spending money promoting Afrezza. We now see MannKind telling you they will spend a whopping 88% less money in their 2016 commercializing efforts, but they will do a better job than Sanofi.
Sure! Blame Sanofi for not running TV ads, but accept MannKind telling you they will not do the same thing you blame Sanofi for not doing - and MannKind will do a better job. At the rate of MannKind spending $22M a year , it will take 7.9 years for them to spend the $175M that Sanofi spent.
If the former isn't ludicrous enough for human belief, MannKind confirmed at the Cantor conference they expect full year 2016, they will spend on average $10 million a month on cash expenditures. Amazing when you consider that they spend more than $31.1 million in the first quarter, long before they added all the new expensive management executives and did all the training for the cracker-jack team of sales representatives.
Therefore, with a conservative estimate for what 2nd Q cash expenses will reveal, we could see as much as $70 million spent by the end of June, or nearly 60% of the full year projection.
Where Is the Money for Expenses?
Assuming what MannKind executives are telling investors is the truth, they present conflicting statements where the first promise is then contradicted by the next statement made. For example, the presenter at the Cantor conference shared a slide that indicated they had enough cash to get them "into" 2017. But then stated they would spend $10 million a month, or $120 million for all of 2016. One of these statements can't be true!
Consider the following:
MannKind Cash Position: 2016

12/31/2015

$59.07

Million

Outflow 1st Quarter

$31.42

Million

Cash Balance

$27.65

Million

Net From Stock Sale

$47.50

Million

Cash Balance 2nd Q

$75.15

Million

April Projected Burn

($10.00)

Million

Cash Balance

$65.15

Million

May Projected Burn

($10.00)

Million

Cash Balance

$55.15

Million

June Projected Burn

($10.00)

Million

Cash Balance

$45.15

Million

July Projected Burn

($10.00)

Million

Cash Balance

$35.15

Million

August Projected

($10.00)

Million

Cash Balance

$25.15

Million
Considering the day that I'm writing this article is July 26th, this means that August expenses start in five days. So with MannKind loan covenants requiring them having $25 million in a permanent cash reserve, they are exactly 35 days for being only $150,000.00 from default with their loan covenants. Based on the obvious financial restraints that MannKind faces going forward, where are they going to fund the current obligations, when they face the requirement for funding a 5,000-patient Phase IV safety test for Afrezza.
Where are they going to get money for funding any label changes that will require expensive clinical trials? Where are they going to get money for the pediatric trials? I'm open for answers - share them with the SA readers!
Year-Over-Year Direct Comparisons:
Once again, at the Cantor conference, MannKind shared a slide where they extolled the 20,000 total prescriptions since the launch. Could someone explain the fact that for all of 2015, they generated 12,909 Nrxs, plus another 4,007 YTD in 2016. So in the history of Afrezza being on the market for prescriptions, as of 7/15/16, they have had 16,916 Nrxs dispensed.
So with MannKind promoting the fact that Afrezza has generated 20,000 total prescriptions, as of the Cantor conference, this means that refills have totaled 3,084, or more simply, a refill rate of 18%. The answer is simple - MannKind offers a slide showing Nrxs never exceeding 275 and then shows that Trxs never exceed 475. Why would they distort their numbers and then claim that Nrxs are stabilizing?
Bottom line, for being available in the market more than a year and a half, when will they find enough users where they can enroll 5,000 in the Phase IV safety trial. Can one imagine the cost for this trial? For each enrolled user, you will basically find them replacing those enrolled on a nearly 100% rate of attrition?
One can debate the official 2.0 Launch. However, considering the very group that has the future of Afrezza within their control, Afrezza has now been presented at the all-important ADA conference in 2015, and now again in 2016. With the most massive and elaborate exhibit booth at the 2015 conference, this was followed by constant Tweets stating the efforts by Sanofi had been widely and positively accepted by the attending diabetic treating physicians.
Now we have seen at the 2016 ADA, MannKind claiming the data presented at the conference and the attendance at their exhibit were a great success. However, when we directly compare the results achieved in 2015 to 2016, the very medical professional that have been exposed to Afrezza twice, in perfect settings, for uninterrupted learning opportunities or arranging for a sales representative making calls in their offices.
Just from the leads that should have been obtained at the recent ADA conference, the results are more than abysmal in garnering new prescribers and resulting in new users. The current direct comparison shows that in 2016, the Nrx rate is running 72.8% below 2015. If MannKind can't obtain invitations from a captive audience at ADA, why would one assume that the doctors are going to welcome them by giving them time when they make cold calls in their office - where they are busy!
What can they share in their office visits that differs from what they heard and saw at the ADA conference? Never forget, doctors attend conferences to learn about new discoveries and ways to treat their patients. So what does this say about doctors having two golden opportunities to learn about Afrezza and currently the few that have prescribed the product, we find that Nrxs running 73% lower than a year ago.
But the solution now is simply MannKind needs more time to do more with less money! Plus, if you think the last stock dilution of 30% wasn't bad enough for current investors, just try imagining what the dilution will be for what has to happen within a matter of weeks.
Mark it down - by the end of 2016, MannKind will generate revenue that will barely match or exceed revenues for 2015. Last year, the total revenue for Afrezza was only $7,000,000.00 and now nearly seven months gone in 2016, they tell you prescriptions are running 70% lower.
Afrezza Revenue for All of 2015:

$7.0M as Reported by Sanofi

Nrxs:

12,909

Refills:

6,053

Total Prescriptions:

18,962

Avg. Revenue Per

$369.00

Prescription:

2016 Revenue:

Nrxs as of 7/15:

4,007

Refills:

5,727

Total Prescriptions:

9,734

Based on $369 Per

Prescription

$3,591,846

Revenue YTD:
Look at the numbers! As of July 15th, Afrezza has garnered 4,007 Nrxs. When you add the 5,727 refills, this gives them a total of 9,734 filled prescriptions. Considering the largest percentage of 2015 revenue was generated in the last five months of the year, the increased need for matching last year will be a challenge. Now after 18 months on the market, new prescriptions are running below the third week the product was on the market in 2015. On week 77, July 15, 2016, Nrxs totaled 99 and on week three, February 13, 2015, the Nrxs totaled 107. Refills on week 23, July 3, 2015, stood at 136. Now one year later, July 15, 2016, refills totaled 136.
Facing Reality:
Projecting Afrezza Revenues Going Forward:

Gross

Yearly

Revenue

CashBurn

2016

$7M

$120M

2017

$14M

$120M

2018

$28M

$120M

2019

$56M

$120M

2020

$112M

$120M

Cum.Total

$217M

$600M
Afrezza was approved by the FDA on June 27th, 2014. The product has now been on the market for 77 weeks. The product was marketed by one of the world's largest pharmaceutical companies. Now the minion who continue promoting the stock continue asking for more time making physicians and patients aware of the product. It's always tomorrow for investors, when insiders bailed out of the stock more than a year ago. Bailed to the tune of more than $21 million.
Now MannKind is down to floating more stock on the market, on average every six months. Within the next five weeks, based on the burn rate they admit, they are facing once again floating more stock to keep the doors open. With the expected offering coming soon, we are looking at two offerings in 2016. The last one raised a net of $47M, netting enough money to operate for 4.7 months.
Based on the above chart and giving MannKind the benefit of doubling revenues each year, over the next five years, they will achieve cumulative revenues of $217M. With a COG ratio of 50%, the gross profit will be $108.5M. Assuming the cash burn rate remains at $10M a month, over the same five years, the gross profit would generate a loss of nearly a half billion dollars. Money flowing into a bottomless pit.
People! There is a reason that this stock is a penny stock!
It is my sincere hope and wish that Afrezza will remain available for those patients needing more options for treating their medical condition!
Good luck with your future investing decisions!
Disclosure: I/we have no positions in any stocks mentioned, and no plans to initiate any positions within the next 72 hours.
I wrote this article myself, and it expresses my own opinions. I am not receiving compensation for it (other than from Seeking Alpha). I have no business relationship with any company whose stock is mentioned in this article.
Editor's Note: This article covers one or more stocks trading at less than $1 per share and/or with less than a $100 million market cap. Please be aware of the risks associated with these stocks.