Note: All figures are in USD unless otherwise stated. MEG Energy trades primarily on the Toronto Stock Exchange as MEG. If you like this article, please follow me using the link next to my name on top of the page.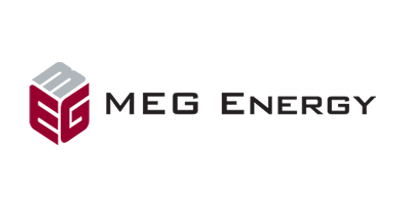 Source: MEG Energy.
MEG Energy (OTCPK:MEGEF) will release its Q2 results today. What should investors be looking for? I'll be looking for mainly two things:
The progress on the Access pipeline sale.
The general cash flow picture.
First, as we know, Devon Energy (NYSE:DVN) sold its 50% stake in the Access pipeline for $1.1B in mid-July. Did MEG finally sell its stake, and for how much? Given that MEG has a poorer balance sheet than Devon, the sale won't bring $1.1B for the same deal; it's riskier to deal with MEG than with Devon.
However, MEG could promise volume growth in the future to compensate its riskier profile and add value for the buyer. This will bring more money on the table. On the other hand, the company will commit itself to greater future expenses to grow production and respect its new transportation agreement. Could this be the reason why management included talks about brownfield expansions in their corporate presentation in the last couple of months?
In short, the pipeline sale is all about trading short-term relief for long-term expenses. Indeed, while it's not the best solution, MEG has no choice: the current circumstances in the oil market simply don't fit the company's balance sheet.
Second, cash flows will be of a tremendous importance today. Even though the company burned C$280M in Q1, MEG expects to keep its credit facility untouched this year, with C$125M in cash still on the books. Operations will burn about $50M in Q2 versus C$230M in Q1 because of the oil rally.
To me, these are the two pillars of share appreciation. Unfortunately, these pillars have been pretty weak, weaker than I thought honestly. Maybe I underestimated the time it will take for oil to recover.
Lastly, I will look at hedging. Management talked about hedging their production in the latest conference call. Maybe they were aggressive given oil's rally during that time.
All in all, let's be patient for now…
If you liked this article, please follow me using the link next to my name on top of the page.
Disclosure: I am/we are long MEGEF.
I wrote this article myself, and it expresses my own opinions. I am not receiving compensation for it. I have no business relationship with any company whose stock is mentioned in this article.
Editor's Note: This article discusses one or more securities that do not trade on a major U.S. exchange. Please be aware of the risks associated with these stocks.