Freeport-McMoRan (NYSE:FCX), one of the world's biggest copper producers, has recently released its quarterly results in which it reported another loss while earnings came short of analysts' estimates. The company continues to struggle due to persistent weakness in commodity prices, particularly copper.
Weak copper prices
At first glance, it appears that there is hardly anything to cheer about in the company's latest results. The losses of the leading U.S. mining company in terms of market value narrowed significantly from $1.85 billion, or $1.78 a share, a year earlier to $479 million, or $0.38 a share in the latest quarter. But this was driven largely by fewer one-off charges, rather than better performance.
A year earlier, Freeport-McMoRan booked $2 billion of one-time charges. In the second quarter of this year, such charges were $452 million. Excluding the impact of these extraordinary items, Freeport-McMoRan lost $27 million, or $0.02 per share, which compares against a profit of $143 million, or $0.14 per share in the year-ago period. Its revenues fell 15% to $3.33 billion. Analysts, on the other hand, were expecting a loss of $0.01 per share from revenues of $3.7 billion, according to a Thomson Reuters poll.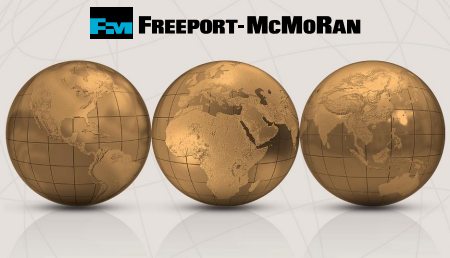 The decline in revenues and adjusted earnings came due to persistent weakness in commodity prices, which offset the impact of increase in copper production. During the second quarter, the company sold 1.1 billion pounds of copper, up from 964 million pounds a year earlier, but the average realized price was down almost 20% from last year to $2.18 per pound. Sales of gold and oil (equivalent basis) fell 55.7% and 5.6% while the realized price for gold and oil increased by 10.1% and dropped by 39.2% respectively.
A number of other oil producers and miners are positioned to grow in the second quarter as compared to the first quarter due to improvement in commodity prices. During this period, the Bloomberg Commodity Index, which measures the performance of 22 different raw materials, posted a gain of 14% in the second quarter. Freeport-McMoRan itself has seen realized price of oil and gold climb 41.4% and 5.3% respectively in the second quarter as compared to the first quarter. However, copper is one of the few commodities that haven't been a part of the broader rally in commodities. For Freeport-McMoRan, the realized price of copper was just one cent higher in the second quarter as compared to the first quarter. That's a gain of just 0.5%.
Until copper prices rebound, Freeport-McMoRan will find it difficult to grow its revenues and earnings. Over the long term, however, the copper market could come into balance due to declining supplies. The production from existing mines is expected to decline by 4 million tonnes, or 19%, over the next ten years. And we are unlikely to see a surge in production from new mines until copper price climbs significantly to $3.30 per pound, which is Wood Mackenzie's incentive price for new development. Moreover, building a new major copper mine from scratch is a painstakingly lengthy process that can take between seven to ten years, or even longer.
But for now, Freeport-McMoRan remains under pressure. That's because copper prices can decline in the coming months owing to new supply from projects that were initiated several years ago, uncertain global economic environment and sluggish growth in China.
Improving financial health
That being said, it is important to note that investment in Freeport-McMoRan is not just about copper prices. The company is also a play on its financial health, and it is here that the miner has been making decent progress.
Freeport-McMoRan has been operating under a large pile of debt that has stubbornly stayed north of $20 billion through a better part of the last few years. That's huge for a company whose market cap is still less than $17 billion, even though its shares have climbed by more than 90% this year. But slowly and surely, Freeport-McMoRan is heading in the right direction (which explains most of the stock's rally).
In the second quarter, the company's total debt fell to $19.3 billion from $20.9 billion a year earlier and $20.8 billion in the first quarter. Although the decline isn't significant (<8% YoY and sequentially), the debt has still fallen below the $20 billion psychological barrier. And it will likely continue heading lower.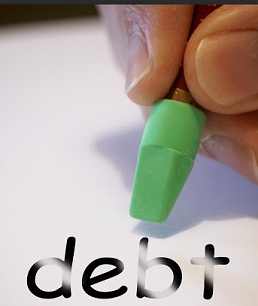 Freeport-McMoRan aims to bolster its balance sheet through asset sales. The company has sold six assets for more than $4 billion recently, including recent sales of 13% interest in Morenci mine in Arizona to Sumitomo Metal Mining for $1 billion and a major copper and cobalt mine in Democratic Republic of Congo to China Molybdenum for $2.65 billion. By the end of this year, the company expects to close all of its divestiture and will likely use the cash to pay off some of its debt.
Additional asset sales are also on the table. With the sale of Morenci, the company has already shown that it more than willing to sell interest even in its core assets, if it gets a decent price. Freeport-McMoRan owns a portfolio of seven copper mines and two molybdenum mines in North America, two major mines in South America where it is working with the world's top copper producer CODELCO, and a major asset in Indonesia that holds 28 billion pounds of copper and 27 million ounces of gold reserves.
Moreover, Freeport-McMoRan is now generating free cash flows. In the second quarter, the company generated $874 million as operating cash flows but spent $833 million as capital expenditure. That translated into free cash flow of roughly $41 million. That's a turnaround for a company that has usually generated negative FCF (-$592M in Q2-2015 and -$242M in Q1-2016). If Freeport-McMoRan continues to generate positive FCF, then it can use the excess cash to cut down its debt. For the full fiscal year, Freeport-McMoRan has implied, from its cash flow and capex guidance of $4.5 billion and $3.1 billion respectively, that it can generate FCF of roughly $1.4 billion.
Conclusion
Freeport-McMoRan is struggling due to persistent weakness in commodity prices, particularly that of copper. However, the company has started to make some real progress when it comes to improving its financial health. With support from asset sales and FCF, Freeport-McMoRan's debt should meaningfully decline in the coming quarters. Reduction in debt will have a positive impact on the company's valuation. Its shares, despite the strong year-to-date performance, will likely continue moving higher.
Note from author: Thank you for reading. If you like this article, then please follow me by clicking the " Follow" link at the top of this page.
Disclosure: I/we have no positions in any stocks mentioned, and no plans to initiate any positions within the next 72 hours.
I wrote this article myself, and it expresses my own opinions. I am not receiving compensation for it (other than from Seeking Alpha). I have no business relationship with any company whose stock is mentioned in this article.