In the second quarter of 2016, Intel's (NASDAQ:INTC) datacenter group (DCG) revenue came in at $4 billion. The company's DCG revenue is showing no signs of meaningful improvement despite its effort to create a diverse portfolio of server chips. The datacenter industry, however, is witnessing strong growth driven by rising demand of cloud-based services.
As an Intel investor, I feel this is a worrying sign for the company's datacenter business. Although a significant erosion in DCG revenue isn't something that I expect, I am now less bullish on Intel's datacenter prospects than I was six months ago. I believe Intel's server strategy isn't working.
Intel's Server Strategy Isn't Working… Really, Why?
At the end of first quarter of this year, Intel launched its multi-socket Xeon E5-2600 v4 processor family based on Broadwell-EP. In June, the company released its high-end Broadwell-EX Xeon processor range consisting of Xeon E7-4800 v4 and E7-8800 v4 processor families.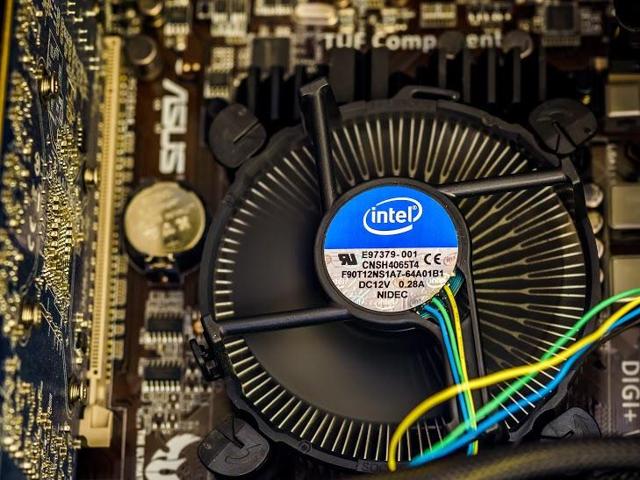 Intel also launched the Xeon E5-4600 v4 processor family in June, which is a variant of the Xeon E5-2600 v4 product-line with some scalability features of Xeon E7-4800 v4 product-line. With the launch of Xeon E5-4600, Intel has completed its Broadwell rollout.
Meanwhile, a boom in the datacenter industry is going on driven by cloud adoption and data sovereignty. According to a report:
Across the board, revenue and growth is up, both in the United States and globally. A worldwide move toward cloud computing has data center dependencies up, with no foreseeable end in sight. Data center stocks surged in the first quarter of 2016, gaining an average of 20 percent.
Amid this ongoing boom, Intel's DCG revenue hasn't scored encouraging performance in the last four quarters. In contrast, IBM's (NYSE:IBM) revenues from its Systems Hardware segment appear to be slightly encouraging during the same period (see the table below).
| | | | | |
| --- | --- | --- | --- | --- |
| Revenue/Quarter | Q2 2016 | Q1 2016 | Q4 2015 | Q3 2015 |
| Intel DCG | $4.0 billion | $4.0 billion | $4.3 billion | $4.1 billion |
| IBM Systems | $2.0 billion | $1.7 billion | $2.4 billion | $1.5 billion |
IBM's Systems hardware strategy with growing focus on LinuxONE mainframe and Linux on Power, which is targeted at displacing x86 from the server market, seems to be working. In addition, Google's (NASDAQ:GOOGL)(NASDAQ:GOOG) recent Power push is also working in favor of IBM.
Although these developments don't necessarily mean that the future prospect of the x86 architecture in the server market is becoming bleaker, the stagnation in Intel's DCG revenue certainly indicates that a slow but steady shift from the x86 space has already started to happen. The fact is the vast majority of cloud computing and big data analytics workloads still run on x86. The moot question is why IBM's Linux push is helping Big Blue gain traction in the server market despite Chipzilla's massive dominance?
Change in Industry Dynamics: How Intel Should Respond?
With OpenPOWER slowly gathering steam, enterprises have found a viable alternative to Intel's Xeon E5 and E7 server chips. IBM's strategy involves popularizing its Power architecture-based products via offering a compelling ecosystem consisting of both hardware and software with the help of OpenPOWER.
In contrast, Intel's strategy emphasizes on offering a wide range of general purpose processors with adding greater compute performance each time a new generation of a processor is introduced. So far so good, I believe. But Intel has to face much tougher competition going forward.
Instead of making Power8 a general purpose processor, IBM has made it ideal for cloud-specific workloads, such as big data and analytics. IBM has also made Power8 compatible with little-endian Linux, the version of Linux which runs on x86 processors. As a result, migration from x86 to Power8 has become smoother for customers using Linux on x86.
However, I still believe Intel's management has the flexibility to radically change its server strategy with the change in industry dynamics. How Intel should respond to the OpenPOWER-led changing industry dynamics?
Well, I believe Intel should focus on making workload-specific processors. In addition, Intel needs to make software an integral part of its ecosystem. Intel's decision to sell-off its security division has sent a wrong message to its customers, which is that the company is reluctant to build a software-led ecosystem. In contrast, IBM is laying more emphasis on its security business than ever before with growing focus on cognitive security. To learn more, watch this video.
While making workload-specific processors isn't difficult, which is more of a marketing strategy and less of technological reform in nature, building a software-led ecosystem isn't something Intel is adept in doing. However, in order to remain relevant in today's continuously changing business environment, Intel should embrace something that it never did before. It should follow IBM and embrace change with growing focus on software. For Intel, the best way to achieve this is to eventually merge itself with a software giant like Oracle (NASDAQ:ORCL) or Microsoft (NASDAQ:MSFT). Alternatively, purchasing a software company like VMware (NYSE:VMW) could also do the trick.
Conclusion
Is Intel's server dominance still intact? We need to wait a year or so in order to know that. If Intel's recently introduced Xeons fail to boost its DCG revenue in the next four quarters, we should concede that Intel's server dominance is waning.
Disclosure: I am/we are long INTC, IBM.
I wrote this article myself, and it expresses my own opinions. I am not receiving compensation for it (other than from Seeking Alpha). I have no business relationship with any company whose stock is mentioned in this article.