Introduction
Back in May, I argued that even though Baytex Energy (NYSE:BTE) was still free cash flow negative in the first quarter of the year, the increased oil price meant the company was probably entering the cash flow positive (or at least cash flow neutral) stadium again, which would be necessary to reduce its net debt position of approximately $1.5B.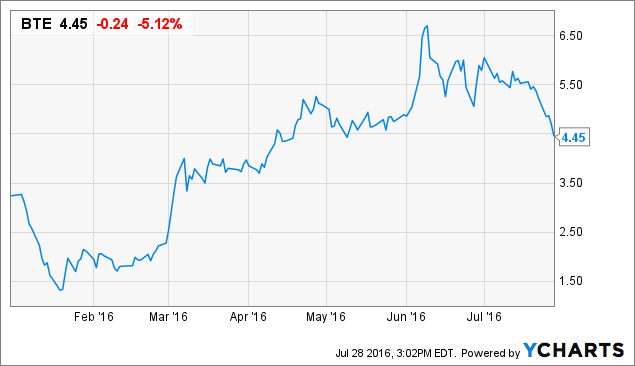 The Q2 production and cash flow results were definitely better than the first quarter
Baytex is one of the first energy companies reporting, so this usually draws a lot of attention as oil and gas investors are looking for clues about what they can expect from their own investments.
Baytex produced an average of 70,000 barrels of oil-equivalent per day, of which just 23% was natural gas, so the company remained predominantly overweight in liquids. Unfortunately the production of heavy oil is still representing an important part of Baytex' total oil-equivalent production as in excess of 30% of the company's consolidated production consisted of heavy oil.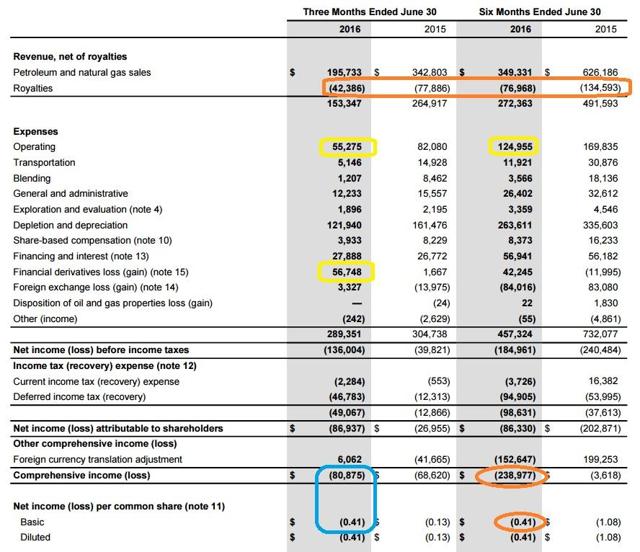 Click to enlarge
Source: financial statements
Why is that bad? Well, the differential and discount for heavy oil compared to lighter and sweeter oil is quite high and whereas Baytex received US$40/barrel for its light oil and condensate during the quarter, it received just $22.5 for a barrel of heavy oil. So on a total production rate of 22,400 barrels of heavy oil, this reduced the company's revenue by almost $450,000 per day, and US$80M for the entire quarter. The total average received price per barrel of oil-equivalent (which obviously also includes gas) was C$30.52 (approximately $23/barrel). But, that being said, that's already MUCH better than the first quarter of the year, when Baytex received just US$10 per barrel of heavy oil!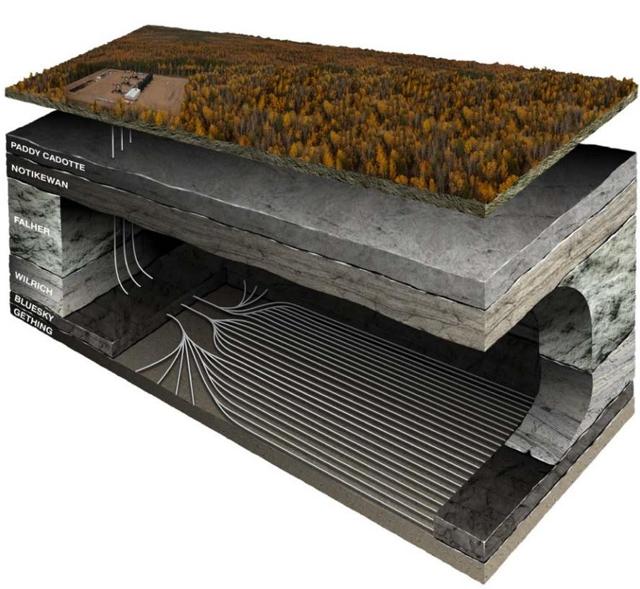 Click to enlarge
Source: company presentation
The total revenue in the second quarter was C$195M ($150M) which already is an important 20%+ increase compared to the first quarter of the year, but once again Baytex' royalty payments are a very painful hurdle as in excess of 20% of the revenue had to be paid as royalty payments. That's almost as much as the total operating cost of the oil and gas fields, as that expense came in at C$55.3M ($40M), or approximately US$6.5 per barrel of oil-equivalent. That's already quite a bit lower (roughly 15%) than in the first quarter of the year, so Baytex is definitely trying to reduce its costs wherever possible.
The bottom line, however, was still showing a negative result due to the interest expenses, derivative losses and the obvious charges for depleting the assets. The net loss was approximately C$87M ($65M) or C$0.41 ($0.31) per share. It does look like the company's financial statements contain an error, as the net loss per share in the first half of the year should obviously be higher than the C$0.41 that's being reported.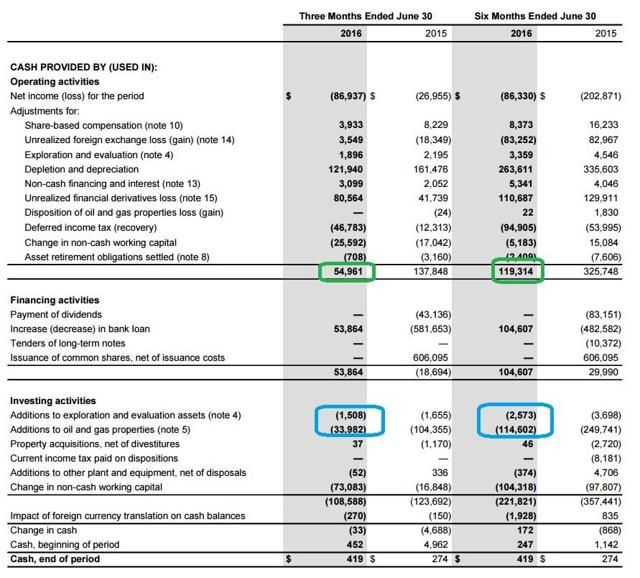 Click to enlarge
Source: financial statements
On the cash flow front, Baytex was indeed able to reach the free cash flow positive territory as its C$55M in operating cash flow was sufficient to cover the C$35M it spent on capital expenditures. That's great, but keep in mind Q2 was quite capex-light and on a normalized basis (based on the updated full-year capex guidance of C$200-225M ($150-170M)) Baytex would just be breaking even based on the oil price of $46/barrel.
The high net debt position is still bothering me, and a higher oil price will be needed
Even though Baytex did an effort to reduce the total amount of payables on its balance sheet (which fell by 50% to just US$105M), it's clear the bigger elephant in the room hasn't been touched yet.
Indeed, even after a pretty decent quarter, the company's net debt position remains quite high at approximately C$1.94B ($1.47B). I'm not panicking yet, but it's clear something will have to be done because even though Baytex' share price has fallen by approximately 90% in just two years, its enterprise value is still approximately $2.5B which is pretty high for a company that is just breaking even.
There are two main culprits; first of all the royalty payments are really hurting the company's bottom line. Baytex paid approximately $58M in royalties in the first half of the year, and will pay in excess of $100M during the entire financial year. That's very painful, as this $100M is exactly what the company could really use to reduce its net debt.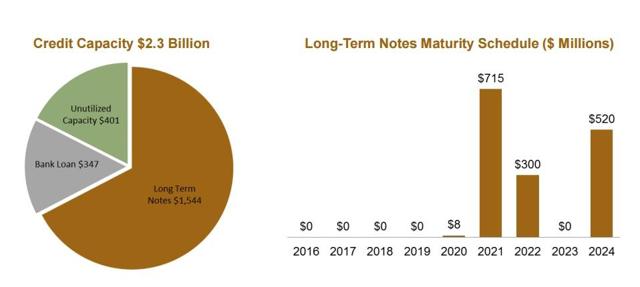 Click to enlarge
Source: company presentation
Secondly, the net debt by itself is also costing the company quite a bit of money, as Baytex paid approximately $42M in interest expenses in the first semester of the year, which is another $80-85M on an annual basis. Should these two things have been any different (operating on land packages with a lower royalty rate and having a lower net debt situation), Baytex could already have started with a debt reduction plan. Selling a small asset (after the end of the quarter) in the Eagle Ford for $40M will definitely be helpful, and perhaps there are more smaller assets that could be sold to reduce the net debt to more appropriate levels.
Investment thesis
Fortunately Baytex still has some time, a lot of time, before it has to refinance its debt. The maturity of its debt consists of bonds ($1.15B) and the first bonds only have to be repaid in 2021, which means Baytex has an additional 5 years to wait for higher oil prices.

Click to enlarge
Source: financial statements
At $45 oil and $2 gas, Baytex is hanging in there, but I'm not losing hope just yet, as the company will be roaring like a tiger at $55 oil and $2.5 gas (which isn't really unrealistic). That's what will make the difference between a company that's 'hanging in there' and 'performing well'. Baytex is only temporarily 'knocked out', but $55-60 oil will improve its situation completely.
Disclosure: I/we have no positions in any stocks mentioned, and no plans to initiate any positions within the next 72 hours.
I wrote this article myself, and it expresses my own opinions. I am not receiving compensation for it (other than from Seeking Alpha). I have no business relationship with any company whose stock is mentioned in this article.