Tesla (NASDAQ:TSLA) CEO Elon Musk's interest in solar energy has jeopardized trillions of dollars of the world's utility companies spending in grid infrastructure and energy generating plants. As expected, utility companies are putting up a stiff fight. The industry is wary of the fact that Tesla is no longer just an automobile company, but has extended its investments in solar energy.
Musk is prepared not just to make electric vehicles, but also the means to harvest the energy that operates them. The utility energy giants are mad at the thought that individuals can make and use their own solar power. This is the mountain that Tesla must climb if the merger with SolarCity takes shape as expected.
Tesla is installing 13 MW (52 MWh) of its Powerpack batteries on a 13 MW solar range in Kauai. This will be the first fully-dispatchable photovoltaic plant in the US once it is completed. The utility industry is apprehensive that projects like these will become more commonplace with the merger of the two giants in the renewable energy sector.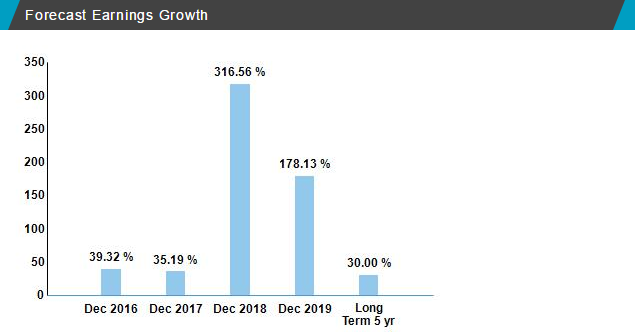 Figure 2: Earnings Growth (source: Zacks Investment Research)
From a stock perspective, Tesla is expected to register earnings per share (NYSEARCA:EPS) growth from the prior fiscal year. Although the auto industry is not expected to perform as well, Tesla will be able to experience 39.32% growth by the end of this year. The automobile industry is expected to register EPS growth of 8.40% - but there is more than meets the eye.
NV Energy has urged the Public Utilities Commission (PUC) of Nevada to impose draconian fees on rooftop solar. SolarCity has already suffered at least $2 million on a ballot measure that would effectively reverse the PUC's new onerous rates for future customers. NV Energy (rumored to financially support PUC) and other organized labor giants have spent about $1 million fighting against it. SolarCity has since parked out of the state and laid of more than 500 employees for that.
Switch, one of the world's biggest data operators has gone to court over "fraud and collusion" between NV Energy and PUC on the matters solar power. It has sued for $30 million in damages for fraud, negligence, and conspiracy. A scenario like this is awaiting Tesla investors.
Nevada has previously supported the renewable energy option. But as users installed solar panels and unplugged from the grid the regulator and NV energy are now in panic and must devise survival means. Tesla must also devise survival tactics.
If CEO Musk thought shareholders' apprehension (that has been widely covered) and franchise wars were the issues to worry about, that is childs play compared to what is in store for "Tesla Energy" and the utility industry players. The idea that utility companies must enjoy monopoly for survival is still entrenched in the society since the days of George Westinghouse and Thomas Edison, when they were crafting the first grids.
A keen eye is quick to notice some unrealistic claims by the CEO, who in reality owns the two companies together with his cousin Lyndon Rive, the SolarCity CEO although they both abstained from voting on the merger. It is worth noting that Musk makes unrealistic claims like Tesla will make $5 billion from the 500,000 units of the new model to be released in 2017. This translates to $10,000 per unit yet the car is already tagged at $35,000, although these figures suggest the car will sell for around $40,000. The average investor takes the CEO's repeated claims as the truth while he uses the opportunity created by his endless campaigns to inflate the shares so that he can buy back his own at undue profits.
As if that is not enough and when he realizes that his other company SolarCity is using a model that is difficult to sail through, he shifts attention to it for a bail-out camouflaged as a merger. This company is in heavy debts and contractual agreements to provide power long-term, the rates in some of these contracts are unfavorable and can see them out of business in the blink of an eye. That is how "Tesla Energy" is bailing itself out using stock market strategies biased against naive investors but optimized for CEO's self-sustenance. Tesla's future is therefore not as bright pointers had indicated.
And according to Phil Davis, the CEO, PSW Investments, "TSLA is literally an accident waiting to happen - and I don't just mean when their self-driving cars crash."
Disclosure: I/we have no positions in any stocks mentioned, and no plans to initiate any positions within the next 72 hours.
I wrote this article myself, and it expresses my own opinions. I am not receiving compensation for it (other than from Seeking Alpha). I have no business relationship with any company whose stock is mentioned in this article.