Stocks discussed on the in-depth session of Jim Cramer's Mad Money TV Program, Thursday, July 28.
Where are the consumers? Who are the consumers? These questions are bothering Cramer. He was taken aback when Ford (NYSE:F) mentioned on its call that the consumer is stalling and so is the auto industry. "You lose the auto industry, you're losing a major prop to the economy," said Cramer. Retail sector told a different story when Amazon (NASDAQ:AMZN) reported. The company's revenue grew 31% Y/Y and blew analyst expectations on earnings as well. "Those sales are coming out of the hides of other, more traditional brick-and-mortar retailers, and it might just be pretty much a zero-sum game," he added.
The consumer has become bargain-conscious, which is evident from the decline in mall traffic and the rally in stocks like Dollar Tree (NASDAQ:DLTR), Dollar General (NYSE:DG), Ross Stores (NASDAQ:ROST) and TJX Companies (NYSE:TJX). The consumer is also spending differently. The theme parks owned by Comcast (NASDAQ:CMCSA) showed strength in consumer spending. "The inconsistency is maddening, and that is why you can have such incredible inconsistency in the stock market itself," he added.
The slowdown in Whole Foods (NASDAQ:WFM) sales was not due to a decline in consumer spending, but due to the slow expansion of the company to avoid cannibalization and increased competition from the likes of Kroger (NYSE:KR). This indicates people are shopping elsewhere.
Cramer found it hard to get the pulse of the consumer. "Without a strong consumer, this market simply won't be able to sustain these heights, but if the consumer is still spending, just at different places, then the averages could still go higher," he said. The markets will run back and forth till investors figure out whether consumer spending is strong or weak.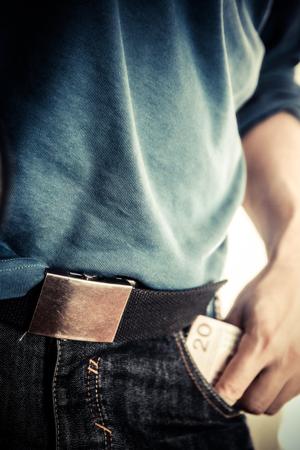 CEO interview - Tanger Factory Outlet Centers (NYSE:SKT)
Tanger Factory Outlet is a bargain retailer that has progressed despite the drop in mall traffic. The company reported a top line and bottom line beat on Tuesday and raised its full-year outlook. The stock is up 26% for the year. Cramer interviewed CEO Steve Tanger to know his views on retail and consumer spending.
Tanger mentioned that consumers like a bargain in bad times, and that is what the company is offering. He mentioned that this is a REIT that owns 43 upscale shopping centers in the US. In his opinion, re-tenanting is lucrative, as it brings the best brand names that can pay higher rent because they have higher sales volumes. A typical outlet has around 90 best brand names offering merchandise at 60-90% off department store prices.
Half of the outlets are in urban areas like Columbus, while the other half are within driving distance of resort locations. He also said that when it comes to fashion, people prefer buying from stores rather than online. Consumers want to shop with their friends and try out apparel with them.
"Part of our skill set is identifying the new hot retailers, educating them on the success of the outlets as a distribution channel and then installing their first stores and rolling them out," said Tanger. The company's top 10 tenants' from 10 years ago are out of business today, but Tanger has replaced them with the hottest brands from today at higher rents.
Facebook's brilliance (NASDAQ:FB)
Cramer has run out of superlatives to describe how good he thinks Facebook is. This $357B market cap company is still generating accelerated revenue growth with 58% gross margins. It's a different company than the rest. "We have seen bouts of selling after great quarters before. I suggest you use the weakness to buy the stock, because I can see Facebook rolling toward $160 over time, which is where it starts to get classically expensive on an earnings basis," said Cramer.
CEO Mark Zuckerberg not only saw mobile coming, he created a product that was better on a phone than a desktop. After a year, user growth exploded. Post that, Zuckerberg recognized the opportunities in video both from a consumer point of view and that of advertisers as well. Cramer regretted that he ever doubted Facebook.
"I felt small when I listened to this conference call. I had fallen prey to those who believe that Facebook is merely a fad, that competitors can just come in and stomp on out of nowhere. That couldn't be further from the truth," said Cramer.
Facebook is not just a technology company, but a mobile identity for people. There was some profit-taking on the stock after the quarter, but Cramer advised investors not to be intimidated by it and that they should buy the stock on weakness. "I believe that this company's product is the single best way for global advertisers to reach their customers around the world, and eventually, that is going to lead to a substantially higher stock price," he concluded.
CEO interview - International Flavors & Fragrances (NYSE:IFF)
International Flavors & Fragrances is a 127-year old company with more than 3,000 customers across 152 countries. The company is riding a theme that is powerful, because it develops proprietary flavors and scents for the food, beverage, personal care and household products industries. Cramer interviewed CEO Andreas Fibig to know about the company's prospects.
Fibig mentioned that desired scents can change based on geography and culture. That's why the company has performed over 500,000 consumer interviews to figure out what's popular. When it comes to taste, some of it is in our DNA and some is acquired over time. "That might be a good mixture between acquired taste and taste which is already in your DNA," he added.
When asked about organic food, Fibig said it is not always black or white when it comes to what food is good for the body and what is not. There are many natural things that are not good for the body, while some synthetic chemicals are safe.
CEO interview - American Electric Power (NYSE:AEP)
Utilities did well in the first half of 2016 as investors flocked to the group for yield. Fed's Chair Yellen's recent commentary showed that the economy has become stronger to a point where there can be a rate hike this year. This would mean utility stocks will become less attractive compared to bonds.
American Electric Power is the largest power transmission network in the US, which serves 5M people over 11 states. The company posted a good quarter and reiterated its full-year outlook. Cramer interviewed CEO Nick Akins to know more about the quarter.
"We have been investing in infrastructure, particularly transmission; we have the largest transmission system in the country. The earnings profile of transmission continues to improve dramatically," said Akins. He sees improved demand residential and commercial customers, but slow growth from industrial and manufacturing.
American Electric Power also plans to triple its renewable energy generation over the next 20 years. Akins mentioned that the company has a good balance of renewable energy and traditional power source, which makes it poised to grow. The company yields 3.2%, and its earnings grew 8% in the last quarter.
Viewer calls taken by Cramer
Visa (NYSE:V): Cramer likes the stock, and his trust has a big position in it.
Avon Products (NYSE:AVP): Cramer does not expect Avon to report good numbers. It's best to trim one's position here.
Nordic American Tankers (NYSE:NAT): The company's dividend cut came as a surprise to Cramer.
Altria (NYSE:MO): If interest rates stay low, Altria benefits.
Oracle (NASDAQ:ORCL): Cramer would like to hear more about the Netsuite (NYSE:N) acquisition from the company.
EMC Corp. (EMC): This company is done. Don't buy.
Extra Space Storage (NYSE:EXR): The stock is a winner.
::::::::::::::::::::::::::::::::::::::::::::::::::::::::::::::::::::
Jim Cramer's Action Alerts PLUS: Check out Cramer's multi-million dollar charitable trust portfolio and uncover the stocks he thinks could be HUGE winners. Start your FREE 14-day trial now!
Get Cramer's Picks by email - it's free and takes only a few seconds to sign up.