Alphabet (NASDAQ:GOOG)(NASDAQ:GOOGL) surged in after hours after reporting a spectacular Q2 report. The Internet search giant easily beat on both the top and bottom lines. Based on the results of fellow digital ad giant Facebook (NASDAQ:FB), the expectations were already high for a good report.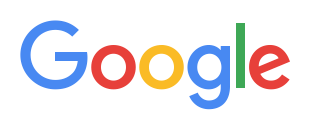 The stock has traded most sideways this year after disappointing cost controls following the big 2015 surge after hiring celebrated CFO Ruth Porat. My research after the Q1 report hinted at plenty of upside on Alphabet even without financial discipline.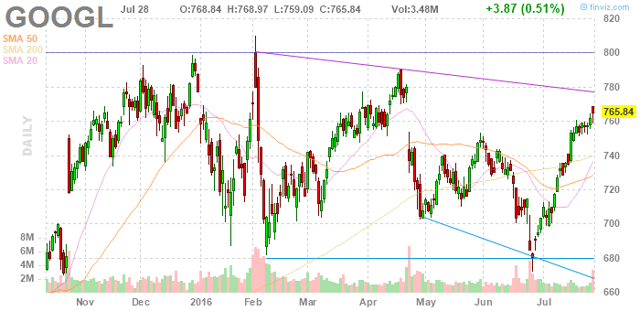 Click to enlarge
Now the question is whether investors should chase the stock above the $800 level at the after-hours close?
This quarter, Alphabet beat analyst estimates despite their best efforts to derail the reported EPS number. The company has several opportunities to juice profits, but for whatever reason Alphabet continues to spend wildly and not utilize the large cash balance to the fullest extent.
During Q2, the Other Bets segment again saw the operating loss expand. The June quarter produced an incredible loss of $859 million, compared to only $802 million in the prior quarter. At the same time, the small $19 million sequential expansion in revenues provides limited hope that these investments are going to eventually pay off.

Click to enlarge
Source: Alphabet Q216 earnings release
This quarter, the "other income" line item wasn't impactful and in part helped with the earnings beat. Alphabet reported $151 million in other income mostly due to the $307 million in interest income from the sizable cash balance of over $78 billion.
For the March quarter, the "other income" line item cost the company an estimated $0.43 EPS impact in comparison to the Q115 levels.
Another area where Alphabet continues to miss out on rewarding shareholders is stock repurchases or even a dividend. For Q2, Alphabet produced $7.0 billion in free cash flow, yet the search giant only bought 2.0 million shares for $1.4 billion.
Despite the share buybacks, a cheap stock valuation and a dip in the price below $700, Alphabet ended the quarter with the cash balance up nearly $9 billion over last June. Consequently, the share count is up 6.0 million share over last years levels to 697 million.
Alphabet could've eliminated the share count gains by spending another $4.3 billion at an average price of $720 per share. The Q2 EPS would've reached $8.48 versus the $8.42 on that share reduction. Of course, some discipline on handing out stock options would help as well.
A prime example of a share reduction benefiting shareholders were the Q2 results of Apple (NASDAQ:AAPL). This chart highlights the impact of the different share repurchase programs.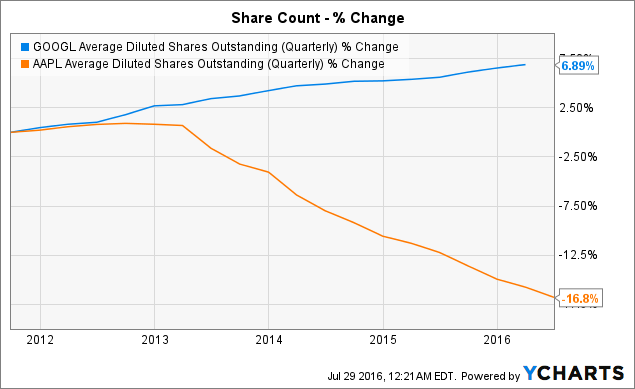 The key investor takeaway is that Alphabet produced revenue and EPS growth in excess of 20%. The hidden costs of massive losses from Other Bets and share count growth might give shareholders headaches, but those questionable decisions doesn't prevent the stock from heading higher.
Alphabet is a definite buy on any break above the recent resistance around $800.
Disclosure: I am/we are long AAPL.
I wrote this article myself, and it expresses my own opinions. I am not receiving compensation for it (other than from Seeking Alpha). I have no business relationship with any company whose stock is mentioned in this article.
Additional disclosure: The information contained herein is for informational purposes only. Nothing in this article should be taken as a solicitation to purchase or sell securities. Before buying or selling any stock you should do your own research and reach your own conclusion or consult a financial advisor. Investing includes risks, including loss of principal.