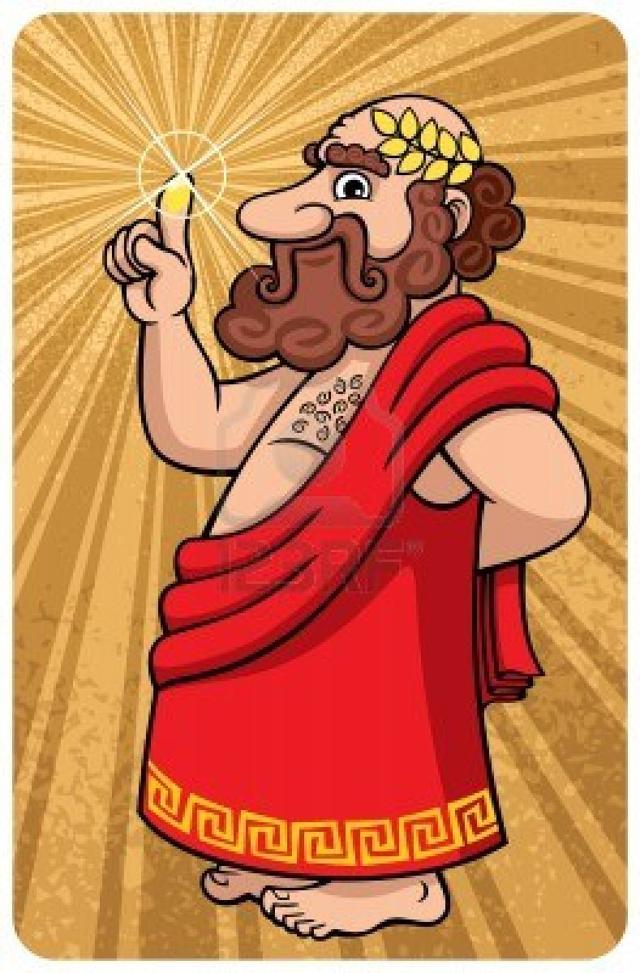 Click to enlarge
Over the years Nektar (NASDAQ:NKTR) has been one of my best trading stocks. However, over the recent year I've established a long-term position in the stock based on my belief they are finally on the verge of turning into a profitable corporation. This belief is predicated on their expansive partnership deals and their internally controlled pipeline. With Shire (NASDAQ:SHPG), the new owner of the Baxalta product, Adynovate, reporting earnings on August 2, I thought I would give an updated report outlining my thoughts for the overall results for Nektar's second quarter report.
Extensive Product Pipeline:
Major New Products on the Market:

Movantik: Marketed by AstraZeneca

Adynovate: Marketed by Shire

Products in Late Stage Clinical Trials:

Amickacin Inhale: Bayer

Cipro DPI: Bayer

Fovista: Ophotech

PEGPH20: Halozyme

Dapirlizumab Pegol: Biogen

Internally Controlled Pipeline:

NKTR-181: Abuse-deterrent Opoid

NKTR-214: Immuno-Oncology

ONZEALD: Metastic Breast Cancer
I will not go into detail for the full line of products where Nektar has the potential for a major revenue stream. For those not covered I would suggest anyone interested visit their website where they have various presentations and slides delineating ample information about the status of each product.
Movantik is a drug designed for treating constipation caused by prescription pain medicines used by adults with chronic pain, not caused by cancer. This condition creates major adverse events for those who need the opioids for their pain. The marketing rights are assigned to AstraZeneca (NYSE:AZN), where they have sublet the rights to market the drug in Europe. When introduced last year, it was projected that prescriptions filled were about 110,000. In late 2015, after running unnamed awareness ads for treating such cases of constipation, AstraZeneca took the direct advertising to the ultimate viewing event, the 2016 Super Bowl. With Nektar reporting their revenue on a delayed quarterly basis, the coming second quarter will show the level of prescriptions generated with the strong television and print marketing efforts. Also, with ProStrakan coming on board after the initial launch, we should see positive results from their efforts in the European market. 2015 results laid a firm foundation for growth in 2016, so will we see continued results when Nektar is expected to release second quarter results on 8/4/2016?
Adynovate is the second generation of the world's most widely used hemophilia product, where they are using Nektar's technology for enhancing the benefits for the patients using the drug. Adynovate leverages the proprietary pegylation technology from Nektar where the drug is designed to extend the time FVIII is available in the body. The technology reduces the speed at which Adynovate is cleared from the blood, resulting in increased circulating half-life. Use of the drug extends dosing to every two weeks while maintaining the safety profile found in the original product. Currently the drug is prescribed for patients over the age of 12.
Shire completed the take-over of Baxalta in June 2016. Yesterday, they released additional new data from a Phase 3 Efficacy and Safety Data in Children where it will be showcased during the International Congress of The World Federation of Hemophilia conference taking place in Orlando.
Subsequent to the launch in the United States, the drug has been approved for marketing in Japan. European clearance should come in short order, based on historical use of the original product and now the massive amount of new data supporting the newer version. Currently there are more than 400,000 patients suffering from hemophilia. This is a personal family disease for me. I had four first cousins who died at a very young age from the ravages of this horrible disease. They didn't have the benefit of a drug like Adynovate.
The potential revenue for Shire is estimated to be in the range of $4-5 billion. Nektar is due royalties based on a mid-single digit basis. Merely using the 5% number for the royalty, based on $4billion revenue, this would generate an income for Nektar in the range of $200M.
Shire is scheduled to report seconf quarter results on Tuesday, August 2, 2016. Pay close attention for the uptake numbers they show for Adynovate.
One caveat for Adynovate - On July 27, Biomarin announced data for their Phase 1/2 clinical trial using their gene therapy method for treating this condition. This is early in clinical development and only involved a small number of patients. However, should this drug candidate continue showing efficacy and safety, it could be a formative competitor. But due to the nature and complexity of this disease, Biomarin should be years from getting FDA approval. Safety and efficacy are paramount in treating bleeding episodes.
NKTR-181 is a new molecule with properties designed for a slow rate of entry into CNS. This approach has shown a reduced euphoric experience for the patients, thus it results in the potential for reducing the abuse associated with a drug that also resolves their pain condition. The worldwide chronic pain market is approximately $20 billion, with opioids representing about $12.6 billion of this total market. NKTR-181 is on fast track designation with the FDA. Nektar will have topline efficacy data in first quarter 2017. Current plans are for the pivotal human abuse liability study starting in fourth quarter 2016. Final data from this trial is expected in the first half of 2017. The worldwide clamor for addressing the abuse of opioids is growing each day. A new opioid that resolves the near instant euphoric event found with conventional opioids and spread the plasma concentration and entry into the brain over a longer period of time (up to 2 hours) with the same pain relief, could garner a major portion of this market. And the good news-Nektar controls 100% of the rights to this drug.
Cipro DPI is being developed by Bayer. We should expect the second Phase III efficacy data being released before the end of the year. Cipro has a long history and the new formulation using the Nektar adjunct for treating bronchiectasis has promise, if the earlier efficacy data holds up in this latest Phase III. However, as of late, the FDA has been changing labeling inserts for various antibiotic drugs due to growing adverse events. Cipro is one of these drugs that has drawn this attention. It appears that AEs involving patients using particular antibiotics where they have experienced tendon ruptures in their limbs. A personal friend just returned from a Mediterranean cruise. He developed an infection where he was treated with such an antibiotic when he arrived back in the States. He experienced serve pain in his legs, where his tendons had become involved.
My guess is that Bayer will be successful in getting FDA approval. However, the capture rate with the new formulation could be limited. So at this point, I'm giving little valuation for this drug.
Onzeald is a most interesting new drug candidate. Last year, Nektar reported Phase III data where the cancer therapy barely missed the designed end-points. However, in a particular subset of patients they found the drug offered a statistical benefit for that class of patients. For the benefit found for Onzeald, patients doubled overall survival. Based on this class of patients and the need for new therapies, Daiichi Sankyo opted to sign a partnership for the rights in the European market. Just for the European market, Daiichi provided a $20 million upfront and potential of $25M for final marketing authorization from EMA. Nektar then will be eligible for an additional $25 million in sales milestones. Nektar will receive a 20% royalty rate based on net sales.
The EMA is expected to make their final decision in early 2017. Plus, Nektar is continuing to seek a viable route for submitting an NDA to the FDA. Other than the European deal with Daiichi, Nektar controls the rest of the world's market for this drug.
NKTR-214 is Nektar's critical entry in the oncology market. It is a single agent drug that is currently in Phase 1/2 clinical trials being conducted at M.D. Anderson Hospital and at Yale University Hospital. Nektar expects to have and share the Phase I clinical data before the end of 2016. My thoughts - we should expect the data sooner rather than later this year. What Nektar indicates in the upcoming second quarter report will be important.
At this point, I'm not going to speculate further on the potential of this drug. Based on impressive preclinical results, we can have hope for the drug being approved by the FDA.
Fovista is the drug in partnership with Opthotech (NASDAQ:OPHT) for wet AMD. Instead of reinventing the wheel, I will use the same commentary from another article that I have on SA where I outline my biotech portfolio. This drug has the potential of being a major source of revenue, and we are only a few months from having what is hoped confirmatory Phase III data.
My earlier comments: Ophthotech is working with its drug, Fovista, where they are using Nektar's adjunct for dosing enhancements. The drug is designed to be an add-on therapy for treating wet age-macular degeneration. The drug is being studied with Novartis' (NYSE: NVS) Lucentis and Regeneron's (NASDAQ: REGN) Eylea. Both of these drugs are already in the blockbuster category as this is currently a huge market and growing with the world-wide aging population.
Based on currently available data, Fovista has shown when used with Novartis's drug, the patient can experience a 10.6 letter improvement for vision being tested with the standard eye chart for evaluation. Patients just on the Novartis drug normally only see a 6.6 letter improvement. Basically, we are looking at a 63% improvement for patients suffering this devastating eye malady associated with our elderly population.
Novartis has already signed a deal with Ophthotech for the rights outside of the US. The deal carries a price tag of $1 billion, plus it will pay Ophthotech a royalty of 30% of revenues. Both aspects of this deal, milestones and royalty rates, show great confidence coming from Novartis.
By the end of the year, Ophthotech will have Phase 3 results for the data combining Fovista with Novartis's drug, Lucentis. In early 2017, it will have the comparable data for the Regeneron drug Eylea. Keep in mind the worldwide market for this type drug is now more than $8B. Ophthotech is currently sporting a market cap of $1.8B, so with positive results pending within the next six months, it wouldn't be unexpected seeing this market cap doubling from the current price.
As mentioned in my original article outlining my biotech selections, I indicated I was playing the success of Fovista through ownership of Nektar's stock. Nektar has a manufacturing and royalty arrangement with Ophthotech as the drug will be administered using Nektar's technology. Based on all sales of the drug, Nektar will be receiving a royalty income from the success of Fovista. I haven't as of yet but will probably within the near future take a small position in Ophthotech. I have no problem holding two potential winning tickets on this horse race that will be decided by the end of 2016.
Caveat: Investing in biotech stocks takes great due diligence and highly disciplined management of your investment. My article should only be used for one's starting point in reviewing a particular stock. I've stated that Nektar has been a very rewarding investment in the past. There are no guarantees that the same level of success will be maintained in the future. Please apply your own criteria requirements before making any investments, based on my articles.
Conclusion:
Nektar has been a very successful investment for me. The road hasn't always been without bumps and pull-backs. In my opinion, Nektar's technology is a proven entity. However, it hasn't made it into a sustained profit mode. It is my firm belief that we are on the verge of finally ending this drag on the stock.
At the end of first quarter, Nektar held in cash and short-term investments more than $288 million. As I'm finishing this article around noon, July 28, the stock is trading at an extraordinary volume level, with the stock price being up more than 6%, in an overall down market. It is my hope that next week's quarterly report will confirm many of the things I think make Nektar an excellent investment at the current price level.
Good luck with your investing decisions!
Disclosure: I am/we are long NKTR.
I wrote this article myself, and it expresses my own opinions. I am not receiving compensation for it (other than from Seeking Alpha). I have no business relationship with any company whose stock is mentioned in this article.