"Courage is being scared to death... and saddling up anyway." - John Wayne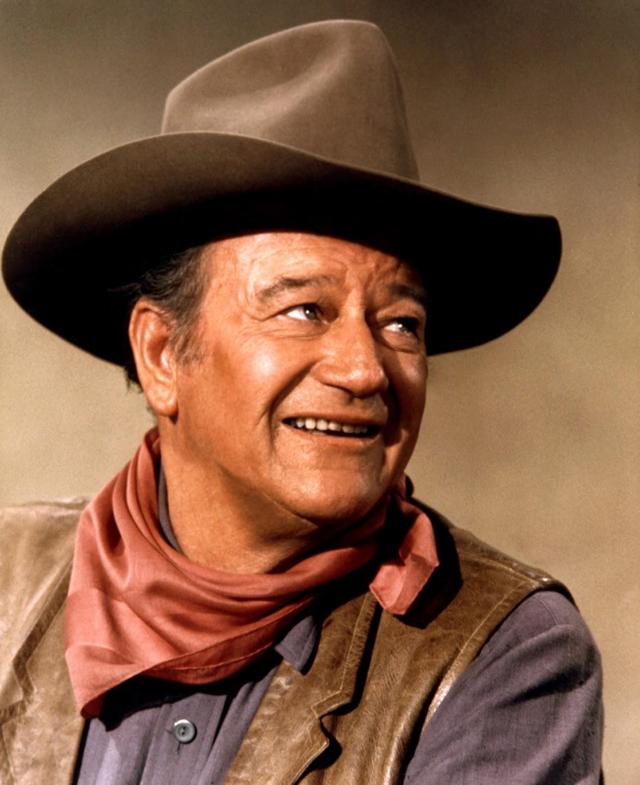 Click to enlarge

Biotech looks to close a strong month on a winning note today, the last trading day of July. The main biotech indices are up some 10% on the month and right back at resistance levels that have acted as a ceiling to a further rally throughout 2016.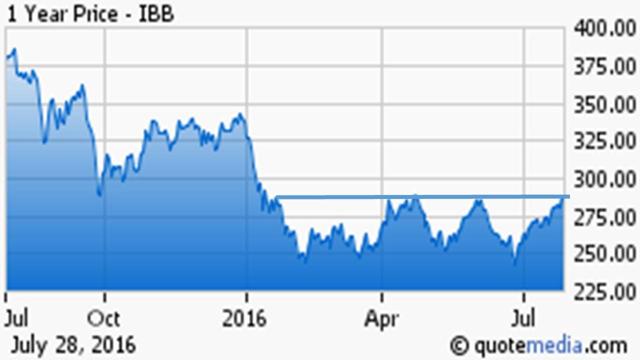 Click to enlarge
Whether we can finally break through on the upside will depend on whether we continue to see an uptick in M&A activity and if sentiment continues to rise on this high beta part of the market. Better than expected earnings from large biotech stalwarts AbbVie (NYSE:ABBV), Amgen (NASDAQ:AMGN) and Celgene (NASDAQ:CELG) certainly have bolstered the confidence of the sector this week.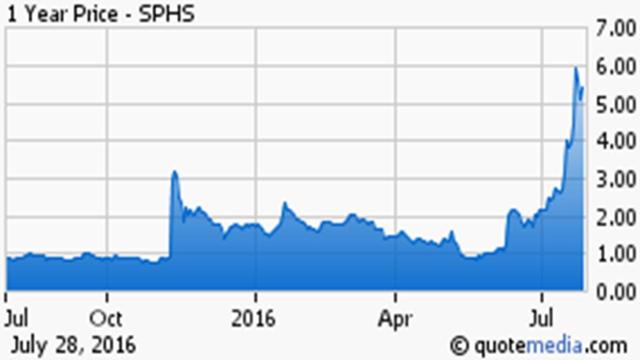 Click to enlarge
Sophiris Bio (NASDAQ:SPHS) continues its recent remarkable run. In early June, the company announced positive biopsy results from all 18 patients enrolled in the Phase 2a proof of concept study of its lead drug candidate topsalysin in localized prostate cancer. One stock I wished I owned before this run but not one I would be chasing here. The stock is trading above aggressive price targets from two analyst firms that came out after those results.
Mid-cap oncology concern Medivation (NASDAQ:MDVN), which is currently trying to fend off a hostile bid from French drug giant Sanofi (NYSE:SNY), has asked for indications of interest by mid-August according to CNBC's David Faber. Other rumored interested suitors include Celgene, Pfizer (NYSE:PFE) and Gilead Sciences (NASDAQ:GILD). A $10 billion buyout would certainly help the "animal spirits" in the biotech sector. If it emerges, I would expect interest in the small and midcap portions of the sector to pick up nicely.
Gene editing biotech play Editas Medicine (NASDAQ:EDIT) has signed a three-year R&D collaboration deal with Milan-based San Raffaele Telethon Institute for Gene Therapy to develop next-gen stem and T-cell therapies. Editas is one of the few successful biotech IPOs of 2016 and gene editing is going to be a very hot field in biotech over the next few years, much like immuno-therapy or CAR-T plays before it. In May Editas entered into a three-year deal with a nonprofit affiliate Cystic Fibrosis Foundation Therapeutics (CFFT) to support the discovery and development of CRISPR/Cas9-based medicines to treat Cystic Fibrosis.
Small cap Regulus Therapeutics (NASDAQ:RGLS) gets a bit of boost after saying that it has received a letter from the FDA detailing what it needs to do to get its Investigational New Drug status back on track for lead product candidate RG-101. The government agency put the trial of the drug on hold over safety concerns, coming after a second case of jaundice emerged in a Phase I trial after the patient received a single dose of RG-101.
Note: To get these Biotech Forum Daily Digests as soon as they are published, just click on my profile and hit the big orange "Follow" button and choose the real-time alerts option.

ARIAD Pharmaceuticals (NASDAQ:ARIA) has become a bit of a battleground stock after announcing quarterly results on Thursday. Yesterday, Jefferies reiterated its buy rating and $13 price target. Today Barclays says Sell with a $9 price target.
After no analyst activity in over two months, small cap Agenus (NASDAQ:AGEN) gets some love from analysts. Over the past 24 hours or so, Maxim Group, H.C. Wainwright and Jefferies have all reiterated Buy ratings with price targets ranging from $7 to $10 a share.
Wainwright's analyst who is the most optimistic with the $10 price target noted "On the surface, the company may seemed to show little activity in the last six months, but looking deeper, we notice that management has assembled multiple pieces of technology and know-how required to develop novel combination therapies." Agenus is one of the 15 promising small cap holdings in the Biotech Forum portfolio at the moment.
Analysts are all over Alkermes (NASDAQ:ALKS) today after it reported better than expected results and raised guidance yesterday. Credit Suisse, Barclays, Credit Suisse and Cowen & Co. have all reiterated buy ratings so far today with price targets ranging from $52 to $66.
Note: New analyst ratings are a great place to start due diligence, but nothing substitutes for deeper individual research in this very volatile sector of the market. Many of the small-cap names highlighted in the "Analyst Insight" will eventually appear in the "Spotlight" section, where we do deeper dives on this type of promising but speculative small-cap concern.

Today's spotlight is on a midsized biotech concern whose main drug candidate should release results from a critical Phase III trial sometime in the fourth quarter.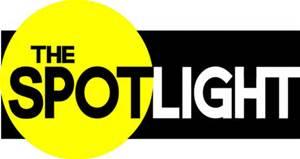 Company Overview:
Ophthotech Corporation (NASDAQ:OPHT) is a New York-based biopharmaceutical company that is developing novel therapeutics to treat diseases of the back of the eye. The company was founded in 2007 and came public in late 2013. It currently has a market capitalization of $2.3 billion and its stock price is just above $64 a share. Its 52-week high is $80 which it hit right at the end of 2015.
Pipeline:
The company has two current drug candidates:
Fovista:
This compound is designed to target platelet derived growth factor (PDGF) and in combination with anti-VEGF drugs disrupt the formation of abnormal new blood vessels in wet AMD. In recent Phase II study, Fovista 1.5mg administered in combination with Lucentis (ranibizumab injection) demonstrated statistically significant superiority compared to Lucentis monotherapy based on the primary endpoint of mean change in visual acuity from a baseline at 24 weeks. This compound is currently in a pivotal Phase III study and results should be known sometime in the fourth quarter. A recent article on Seeking Alpha put a peak sales estimate of $2 billion to $3.5 billion on Fovista if approved.
Factoid: There are two forms of age-related macular degeneration (AMD): dry AMD and wet AMD. Dry AMD is characterized by the development of yellow-white deposits under the retina, known as drusen, along with deterioration of the retinal tissue. Wet AMD is generally caused by the infiltration of abnormal new blood vessels into the retina.
The company has a licensing and commercialization agreement with Novartis (NYSE:NVS), granting that company exclusive rights to commercialize Fovista in markets outside the United States. Ophthotech retains wholly owned rights in the United States and will market the compound there if approved. The company also is currently enrolling patients for an upcoming Phase 3 trial which is investigating Fovista in combination with either Eylea or Avastin. Once enrollment is complete, the company will receive a final payment of $30 million of the $130 million enrollment based milestone payment schedule it has through its collaboration deal with Novartis.
Zimura:
This is a chemically synthesized aptamer that inhibits complement factor C5, a central component of the complement cascade believed to be involved in the development of AMD. Zimura has successfully completed an open-label Phase 2a clinical trial evaluating the safety and tolerability of Zimura administered in combination with an anti-VEGF drug for the treatment of wet AMD. The company has dosed the first patient in Phase 2/3 clinical trial investigating Zimura for treatment of geographic atrophy, a severe form of dry AMD affecting approximately 8 million individuals globally.
Analyst Commentary & Balance Sheet:
Analyst coverage on Ophthotech has been pretty positive of late. Since early June, JPMorgan, Barclays and Morgan Stanley have all reiterated Buy ratings with price targets in the mid-$80s. JPMorgan actually upgraded the shares and raised its price target from $60 to $84 a share. Its analyst noted "Fovista phase 3 Lucentis combination studies reading out in Q4 have a very high probability of success" as the core reason for the move. As of the end of the first quarter, the company had just over $350 million in cash and marketable securities, so funding is not a problem at this time.
Outlook:
There is a high likelihood that Fovista achieves success in Phase III trials in my opinion. FDA granted fast-track status for Fovista for the treatment of wet AMD in September 2013 and analysts seem confident this compound will be approved sometime in 2017. Given the large addressable market and the company's relatively small market capitalization, I have taken a small position in Ophthotech as it appears to have an attractive risk/reward profile at this time. If Fovista does produce successful Phase III results, it could easily become an attractive buyout target as well.
Note: The Biotech Forum is having a "Christmas in July" promotion through Monday. Free two week trials are being offered to the second most subscribed to service of the over 60 on SeekingAlpha's Marketplace throughout the weekend for anyone who wants to give this benchmark beating offering a whirl.

Thank You and Happy Hunting
Bret Jensen
Founder, Biotech Forum
Disclosure: I am/we are long ABBV, AGEN, AMGN, CELG, GILD, OPHT, RGLS.
I wrote this article myself, and it expresses my own opinions. I am not receiving compensation for it (other than from Seeking Alpha). I have no business relationship with any company whose stock is mentioned in this article.
Editor's Note: This article covers one or more stocks trading at less than $1 per share and/or with less than a $100 million market cap. Please be aware of the risks associated with these stocks.