Triumph Group (NYSE:TGI) based in Berwyn, Pennsylvania, is an aerospace rollup that was very successful until recently. The company was founded in 1993 when it acquired a division from Alco Standard. Revenues increased from $71 million in fiscal 1995 to $3.89 billion in fiscal 2015 (ended 3/31/2015) mostly through acquisitions. The stock price increased from $10.88 when issued on October 29, 1996 to a peak of $85.00 on July 19, 2013. Earnings peaked at $5.67 in fiscal 2013. The result was 47 subsidiaries located in 73 locations. This led to inefficiencies, recent large program charges and upset customers. Northrop Grumman put Triumph on its no bid list. Largest customer Boeing was not pleased.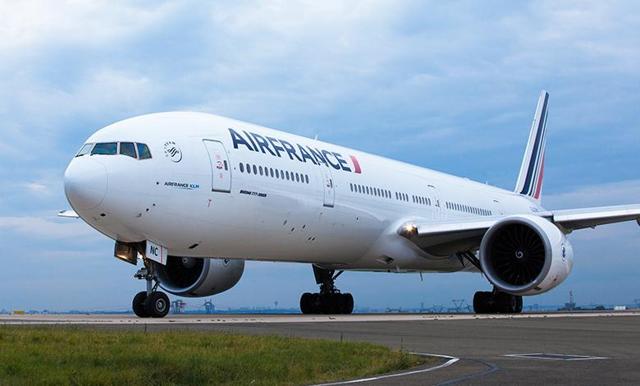 Click to enlarge
In December, 2015, the company moved to rectify its shortcomings by hiring longtime industry veteran Daniel Crowley. Mr. Crowley led a division of Raytheon and was previously Chief Operating Officer at Lockheed Martin Corp.'s aeronautics unit. Mr. Crowley's first mission was to restore credibility with its customers. To do this he met with executives of each and reviewed the work done on each contract. To date he has done or planned the following;
1. Reduced the operating subsidiaries from 47 to 22.
2. Reduced business units from 6 to 4.
3. Reduced staff at higher cost locations, while adding 400 staff to lower cost locations.
4. Decided to reduce locations from 73 to 60. The company has already closed two locations totaling 200,000 square feet and plans three more closings totaling 300,000 square feet this year.
5. Find cost savings of $300 million by the end of fiscal 2019 (3/31/2019). About half of this to come from supply chain savings. The company has not been taking advantage of its scale, it was still run like a group of smaller companies.
6. After Q4 of fiscal 2016, the company took charges of $1.3 billion, for development program challenges, goodwill and trade name impairment and a slowdown of the Boeing 747 program.
7. Just this week, a new CFO, Jim McCabe, was announced. Also recently added were a new HR and IT heads. Jim McCabe was last the CFO of Steel Partners Holdings and President, Shared Services. He brings more than 25 years of finance experience.
8. In the past quarter, five operations were identified for divestiture. These are now being shopped.
9. Triumph will be more flexible in the future in allowing customers to use their intellectual property.
10. Improve relations with customers. The following quote by Daniel Crowley is from the most recent conference call "when I arrived in January, I observed performance and contractual issues across many of our sites, which impacted our customers and undermined their confidence in Triumph. Some of these issues compromised our ability to bid and win follow-on business, contributing to negative organic growth, and in some cases creating negative synergies across our four business units." This was a serious issue that directly led to lower backlog and revenues. Northrop in particular had moved Triumph to the no bid list. Triumph was recently restored to their bidding status. A dispute with Spirit was recently resolved and resulted in $240 million of new contracts.
The last item is most important. To improve performance meant adding manpower, and resources and thus costs. This led to some of the large charges following fourth quarter of fiscal 2016 and reduced earnings in the first quarter of fiscal 2017 (ended 6/30/2016). It also led to a reduction in guidance for all of fiscal 2017 from the analyst's estimate of $5.94 to $3.15 to $3.40. This large reduction is primarily due to an $80 million reduction in estimate of future profitability due to continuing reviews of various programs. It is essentially a contingency and a worst case scenario. Mr. Crowley mentioned none of these losses may end up being recognized. It is an effort to clean the slate and fully restore customer confidence.
Revenues and backlog are in retreat due to programs running off and not being replaced by enough new programs due to poor relations with customers. Sales which were $3.9 billion in fiscal 2016, and were down 8% in the first quarter of fiscal 2017. The backlog has also declined significantly over the past two years, though the decline slowed in the last quarter. Management is focused on improving customer relations in order to improve sales, first and foremost. The impact is lower earnings in the near term. However, if successful it will lead to higher revenues in the intermediate and long term. In the last conference call, Mr. Crowley mentioned customers are calling again for more work, especially for dual sourcing of work being done by competitors. He specifically mentioned Boeing, Airbus, Sikorsky and Lockheed Martin. Customers appear more concerned with the ability to ramp up quickly than on price.
Mr. Crowley also mentioned he improved Lockheed's missiles division bid win rate from 11% to 89% while he was there.
Commercial aircraft is a steadily growing business. Boeing and Airbus are projecting long term growth at 4.5-4.8%. Defense aircraft is a smaller market for Triumph. It was contracting recently after the exit of most of our troops from Iraq and Afghanistan. However, the emergence of the ISIS operation in Syria and Iraq should result in the need for more planes.
Risks
There are several risks that remain going forward.
1. Years of acquisitions have left the balance sheet in a weak condition. Tangible net worth was negative $1.13 billion on June 30, 2016. Long term debt totaled $1.54 billion. The company does have a low interest rate $1.0 billion revolving line with no balance as of June 30, 2016. It matures in November, 2018. There are no significant long term debt maturities until 2018.
2. The acting CFO mentioned on the last conference call there was the potential of missing a covenant this year though it was unlikely.
3. The declining backlog if it continues will offset any cost savings.
4. Defense spending has slowed in recent years, though there may be a pickup due to the current action in Syria and Iraq.
5. Sales are concentrated to two large customers. Boeing is currently 38% of revenues and Gulfstream 12%. Boeing's percentage is down from 45% two years ago.
6. Indian and Chinese companies will likely become larger competitors and have lower labor costs.
Opportunities
1. The $300 million of cost savings appears doable based on the actions taken be management discussed above.
2. Aerospace OEM's are outsourcing more.
3. Commercial aircraft is a growing market
4. There is a high barrier to entry in this industry and due to consolidation, a relatively small number of competitors.
5. Restoring relations and credibility with customers should lead to more work.
Conclusion
New management has made the conscious decision to sacrifice short term earnings in order to reverse declining sales, improve relations with customers, and bring back growth. Despite these actions, the company remains solidly profitable. At its peak in fiscal 2012-2015 the company earned around $5.00 per year. Actions to improve performance will likely permanently reduce earnings. However, cost savings should more than offset these actions. I believe in two years the company can earn at least $6.00 per share as cost savings and some growth more than offset actions taken to improve performance. To achieve this, management needs to execute its plan of cost savings and restoring credibility. This is not a difficult goal as it does not assume outperforming peers as to margins or growth. The market served is growing and outsourcing is growing. An average company in this industry should grow 5-10% per year.
Triumph has historically had a lower PE than the market. I believe this is due to its weak balance sheet and reliance on Boeing. This is unlikely to change soon. Earlier this year the stock was trading at 5-8 times forward earnings. I believe this was due to the declining revenues, and problems with customers. My price target is 12 times fiscal 2018 earnings (ending 3/31/2018). That assumes a return to moderate growth and less customer issues. It would also be a return to historical PE levels. That would put the price at $72.00, which is a 140% increase from the current price.
Disclosure: I am/we are long TGI.
I wrote this article myself, and it expresses my own opinions. I am not receiving compensation for it (other than from Seeking Alpha). I have no business relationship with any company whose stock is mentioned in this article.