EIA reported a +17 Bcf injection figure yesterday, which was 3 Bcf lower than our expectation of +20 Bcf. Be sure to read our summary of the storage figures here.
We anticipate a very low injection figure for next week's report. Currently, we are anticipating a +0 Bcf injection figure, and the range is currently -2 Bcf - +7 Bcf. Our estimates are coming in well below the average and towards the lower end.
If storage injection comes in at +0 Bcf, it would be considerably lower than the +38 Bcf last year and the +51 five-year average. Storage would remain at 3.294 Tcf.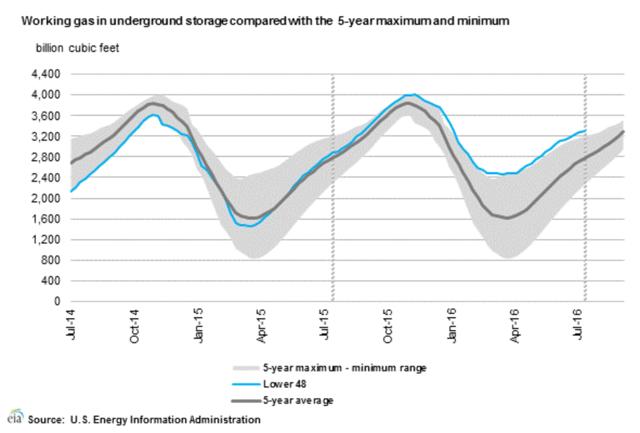 Click to enlarge
Power burn this week was insane. Looking at the current figures, they averaged just slightly above 40 Bcf/d. US production saw a rebound this week as the REX pipeline maintenance was concluded. Canadian imports took a hit on Friday falling 0.7 Bcf/d, but we continue to think it will average over 7 Bcf/d going forward until the AECO basis shrinks. AECO basis did drop quite a bit on Friday falling over C$0.24/Mcf. The differential is now getting closer to the $0.75/Mcf difference, so we could start to see some pressure on Canadian gas imports.
Overall, next week should be a very positive storage report. As always, finalized estimates will be published next week Tuesday.
Thank you for reading our Natural Gas Daily (NYSEARCA: UNG). If you want to read more of our articles, please be sure to hit the "Follow" button above. We also write a weekly HFI portfolio update for premium subscribers. You can read a sample weekly update here and view our delayed one-month portfolio update here. We hope you can join the HFI community.
8-14-Day Outlook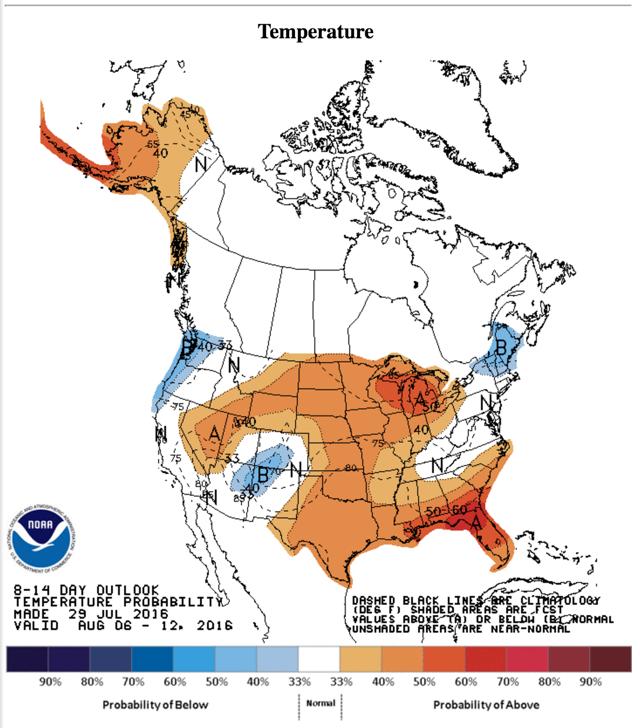 Click to enlarge
Natural Gas Price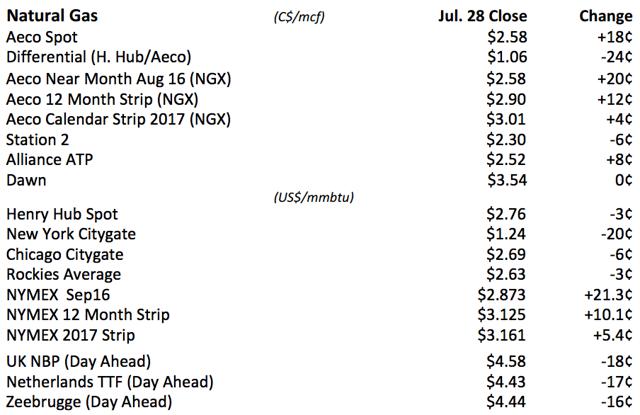 Click to enlarge
Disclosure: I/we have no positions in any stocks mentioned, and no plans to initiate any positions within the next 72 hours.
I wrote this article myself, and it expresses my own opinions. I am not receiving compensation for it (other than from Seeking Alpha). I have no business relationship with any company whose stock is mentioned in this article.