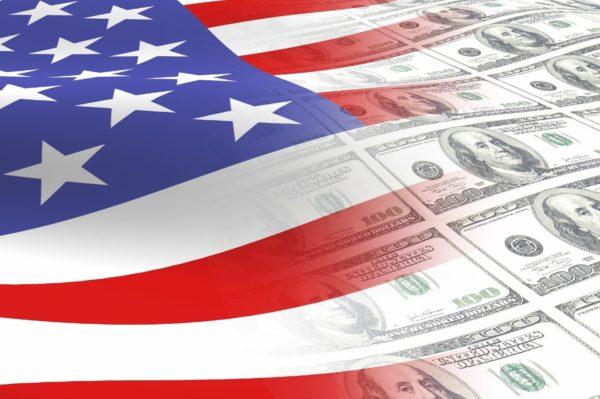 Great slogan, but we need something more substantive to back it up. A strategy would be nice. Something besides "just trust me." The real problem in the world, especially here, is that no one has confidence in the system. Ironically politicians everywhere really understand the problems but continue to fail to come together to resolve them for the common good.
We need to move back to the center rather than coming from extreme right and left positions. Both parties are preaching to the fringes rather than the middle. It is disconcerting and just plain wrong. We have been and always need to remain a centrist nation. We can differ but in the end come together. "One for all, and all for one."
Let me state some of the key issues as I see them:
It is not that we are overly taxed or favor one income class over another, but we need a tax system that is more competitive in the world - one that fosters economic growth that will benefit all.
It is not that we are overly regulated, but that regulations are constantly changing making planning impossible.
It is not that there is a rise in populism but a failure of the system to acknowledge and adopt economic, political and social changes to adapt to a changing environment.
It is not that global trade is bad, but treaties agreed upon must be strictly adhered to or penalties assessed without delay.
So what's needed to right the course? We need mindset shifts whereby we are willing to work together for the common good, recognizing differences and understanding that neither side will get everything it wants. We must be willing to negotiate and compromise. If not, we will continue to operate within this VUCA environment with an accordion-like economy - meaning no sustainable growth and never reaching our true potential.
Second quarter GNP is clear evidence of all of this. Reported growth was a disappointing 1.2% up from 0.8% growth in the first quarter but far below expectations as inventories actually declined reducing growth alone by 1.2%; business spending fell by 2.2% after falling 3.4% in the first quarter; government spending fell reducing growth by 0.2%; and housing actually declined. The U.S. consumer remains the shining light with spending jumping 4.2% in the quarter and PCE contributed 2.8 percentage points to second quarter growth. Inflation rose at a 1.7% annual rate down from 2.1% in the prior quarter.
Simply put, corporations have no faith in our government. Therefore their first priority remains to generate enormous free cash flow waiting for more certainty regarding government tax, trade and regulatory policies. It's a wonder that the preponderance of corporations, except possibly energy companies, are beating second quarter earnings estimates.
Corporations have decided to hire more employees near term and operate existing facilities at unusually high rates rather than sink high fixed capital costs into new facilities, thereby generating huge free cash flow, which is currently being used for higher dividends and buybacks as well as acquisitions. It does not pay for corporations to reduce any more debt unless the interest rate is over 4%. Isn't that comment amazing? Interest rates over 4% are expensive!
The only country to move recently on a major change in fiscal policy is Japan where President Abe has introduced a $271 billion fiscal package to include over $65 billion of new spending. The BOJ followed with virtually no change in its monetary policy but it did step up buying ETFs. The market was disappointed and the yen rallied big time as investors took risk off. Unfortunately Japan is in a bind as its balance sheet is over-leveraged already and cannot afford much additional deficit spending. I continue to avoid the Japanese markets.
Economic activity slowed in Europe in the second quarter, but activity since Brexit has held up much better than many assumed. Here too, I expect a pause on any major capital commitments until there is more clarity on Brexit and expected changes in economic, fiscal and tax policies within the ECB and elsewhere. Fortunately the consumer continues to hold up well here too, bolstering growth. The euro should remain weak until there is a clearer picture on Brexit thereby benefiting the exporters and translation of foreign earnings. I am looking to increase my exposure in Europe only in great global companies at depressed prices relative to longer-term value.
Energy prices continued to slide last week and are nearing $40 per barrel after having recovered 3 months earlier to slightly above $50 per barrel. We maintain that supply/demand will move into balance by year-end and prices will stay within a $35-$50 range per barrel.
So where does this leave us?
As we discussed last week, we expect:
The U.S. economy will accelerate in the second half of the year. We expect the inventory correction to be over which will add over 1% to second half growth which should be well over 2.5%. However growth for the year will not reach 2% as initially thought.
The Fed is on hold probably until December and longer-term duration interest rates will be held down by capital flows from abroad, but the yield curve will steepen, benefiting financials. The dollar will remain the currency of choice.
Profits, especially x-energy, will continue to surprise on the upside as corporations have done an excellent job managing costs and paring back or disposing of poorly performing businesses.
The market remains statistically undervalued but this is a market of stocks. Did you happen to notice Apple (NASDAQ:AAPL), Amazon (NASDAQ:AMZN), Facebook (NASDAQ:FB) and Google (NASDAQ:GOOG) (NASDAQ:GOOGL) last week? We own three of the four having sold Apple out over the last six months well above current prices. Dow (NYSE:DOW) and DuPont (NYSE:DD) numbers were not too bad either. We own Dow.
Let's wrap this up. We continue to maintain a positive outlook towards the U.S. stock market and believe that the yield curve will steepen slightly in the back half of this year as economic growth accelerates and inventories are built rather than liquidated. The dollar will remain the currency of choice while acknowledging that we continue to be surprised how well the euro is performing. China will muddle along with 6.5+% growth this year while India may surpass a 7% gain.
Overall we expect acceleration in global economic activity over the next six months, which will benefit cyclical growth and industrial stocks over consumer stable and utilities. M&A activity may even accelerate, as the cost of doing a deal will never get better even though prices paid appear rich.
The bottom line is that wind remains to our back for owning stocks. But invest only in those companies with excellent managements, sound business strategies to succeed in a globally competitive world, strong balance sheets with excess cash generation, dividend yields over 2.5% and upside potential over 12-24 months of 35+% excluding dividends.
We continue to outperform the market by a wide margin by sticking to our core beliefs and investing in great companies.
So remember to review all the facts, pause and step back to reflect, consider mindset changes, control risk at all times by maintaining excess liquidity, do independent research on each investment idea and…
Invest Accordingly!