Stocks discussed on the in-depth session of Jim Cramer's Mad Money TV Program, Friday, July 29.
The coming week is a busy one for earnings. "Things will remain busy and confusing with wild trading in stocks simply because there aren't enough hours in the day to do the homework. Stay sidelined if you can," said Cramer. He recommended doing homework by reading conference calls. When the earnings headline does not match the conference call, it could be a great opportunity for the investor. With that, he discussed his game plan for the week.
Monday
Vulcan Materials (NYSE:VMC) and Frontier Communications (NYSE:FTR) will report earnings.
Cramer expects good numbers from Vulcan as it tends to do well when there is more construction activity and highway bills passed in the US. It should have a good story to tell. On the other hand, Frontier communication is a risky stock and investors should stay away from the 8% yield.
Tuesday
Procter & Gamble (NYSE:PG), Pfizer (NYSE:PFE), CVS Health (NYSE:CVS), Cummins (NYSE:CMI), Fitbit (NYSE:FIT), Electronic Arts (NASDAQ:EA) and Etsy (NASDAQ:ETSY) will report earnings.
Cramer expects the best earnings from Pfizer as it has a good yield, solid growth and a great pipeline. Cummins' US business seems to have cooled down, but this quarter will be about the strength in selling engines to China.
Procter & Gamble has not been doing as well as the investors expect, but its stock has remained strong. CVS, on the other hand, has been doing well, but its stock is weak. Cramer likes both the stocks as PG is paying investors to wait for a spinoff and CVS is a good pharmacy benefit manager.
Fitbit represents good value at current levels but Cramer thinks that the company will have blow-out numbers yet again, but give poor guidance that will not go down well with investors.
Electronic Arts has a history of beating the numbers and raising guidance, but Cramer thinks it has become expensive. Etsy is expected to reported decent numbers, but it's a speculative stock.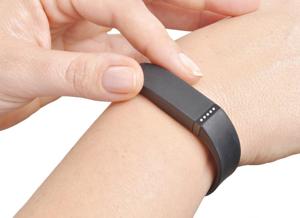 Wednesday
Clorox (NYSE:CLX), R.R. Donnelley (NASDAQ:RRD), Time Warner (NYSE:TWX), Zoetis (NYSE:ZTS), Twenty-First Century Fox (NASDAQ:FOX) and Herbalife (NYSE:HLF) will report earnings.
Clorox is a solid consumer packaged goods company which yields 2.5%. Cramer likes the stock. R.R. Donnelley is about to split into three companies that will unlock tremendous value.
The animal health company Zoetis is expected to report good numbers and Cramer likes the stock. Time Warner, on the other hand, has run up a lot so investors should be careful as there could be profit taking.
Twenty-First Century Fox's conference call will be interesting due to the management shake-up. Herbalife's earnings report will also be controversial as it was sanctioned by the FTC earlier this month for its selling practices.
Thursday
Henry Schein (NASDAQ:HSIC) and Kellogg (NYSE:K) will report earnings.
Cramer called Henry Schein a reliable and under-appreciated company. He is bullish on their prospects. Kellogg has been the subject of takeover speculation for a long time. The stock should cool off after the earnings report.
Friday
The jobs report will be out on Friday. While there are no fireworks expected, higher than expected numbers will revive the interest rate talk by the Fed. "We are now in political season, which means a bad number will cause more protectionist talk from the Republican nominee Donald Trump, and given that we are in the full bore part of the campaign, we want to be careful, very careful," said Cramer.
Viewer calls taken by Cramer
Under Armour (NYSE:UA): They reported in-line numbers which is not good enough for a hyper-growth stock.
CyberArk Software (NASDAQ:CYBR): They have amazing technology. Hold on to the stock.
Editor's note: The remainder of the show was a repeat of an earlier broadcast.
::::::::::::::::::::::::::::::::::::::::::::::::::::::::::::::::::::
Jim Cramer's Action Alerts PLUS: Check out Cramer's multi-million dollar charitable trust portfolio and uncover the stocks he thinks could be HUGE winners. Start your FREE 14-day trial now!
Get Cramer's Picks by email - it's free and takes only a few seconds to sign up.