It looks as if for this week's natural gas storage report we are going to get a rare draw. Estimates we're seeing are being revised lower by an average of -4 Bcf. Preliminary figures have us somewhere closer to -4 to -7 Bcf for this week's report; the finalized estimate will be published tomorrow.
Estimates for the middle of August were revised slightly lower by 5 Bcf on average, but injection figures for the week of Aug. 26 should come in around 60 Bcf, which is too high. U.S. production averaged over 71 Bcf/d last week, as supplies continues to remain resilient despite a lack of rig count response. Gas producers are likely using DUCs to keep production flat as current natural gas prices continue to cause pain for producers.
Looking at our friendly neighbors up north, Western Canada storage saw one of those rare storage draws during the middle of the summer. As we reported, Canadian gas imports averaged 7.2 Bcf/d, which resulted in this draw. As a result, AECO basis has now collapsed to $0.81/Mcf.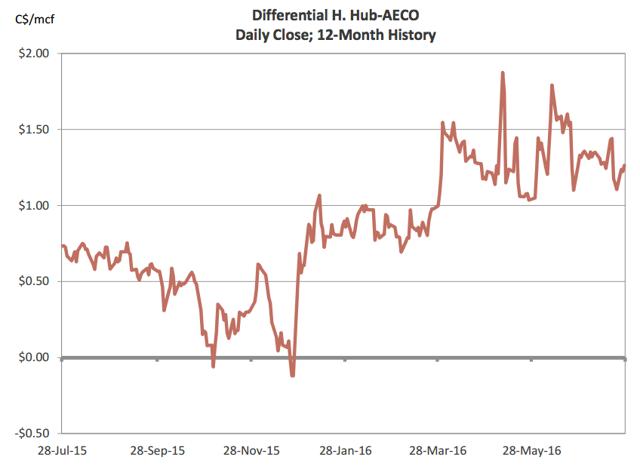 Click to enlarge
Power burn so far for next week's report has been considerably lower than last week, averaging around 33 Bcf/d. We are confident we won't see another draw for next week's report.
Overall, it remains to be seen if natural gas can break that psychological barrier of $3/MMBtu. Despite mid-August injection figures being revised lower, that large injection forecast for the week of Aug. 29 is keeping prices pretty tamed. Be sure to read our finalized estimate released tomorrow.
Eight- to 14-Day Outlook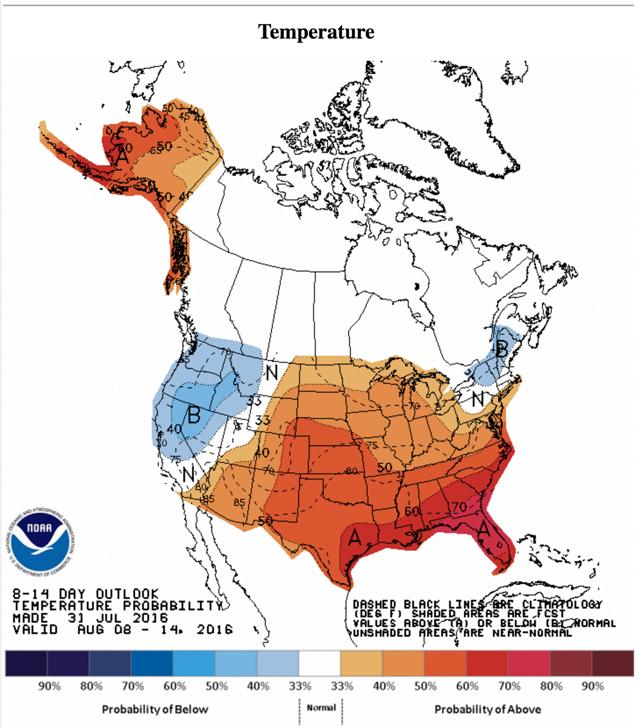 Click to enlarge
Thank you for reading our Natural Gas Daily (NYSEARCA:UNG). If you want to read more of our articles, please be sure to hit the "Follow" button above. We also write a weekly HFI portfolio update for premium subscribers. You can read a sample weekly update here and view ourdelayed one-month portfolio update here. We hope you can join the HFI community.
Disclosure: I/we have no positions in any stocks mentioned, and no plans to initiate any positions within the next 72 hours.
I wrote this article myself, and it expresses my own opinions. I am not receiving compensation for it (other than from Seeking Alpha). I have no business relationship with any company whose stock is mentioned in this article.