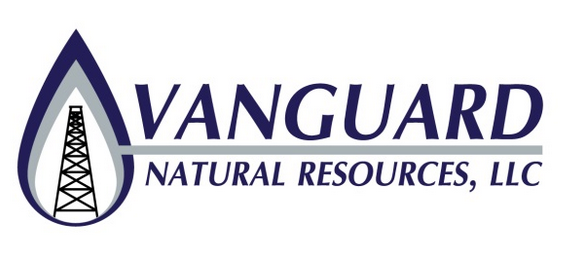 Vanguard Natural Resources' (NYSE:VNR) 2nd quarter earnings were much better than last year's, but that didn't mean that they were great. Though energy prices have rebounded from their lows earlier this year, they are still too low for most energy companies to turn a sustainable profit. And Vanguard Natural Resources' 2nd quarter results demonstrated just that.
But first things first.
Vanguard Natural Resources said that its oil, natural gas and natural gas liquids sales hit $93.5 million in the last quarter, which compares favorably to $95.8 million in the 2nd quarter of last year, given the circumstances in the energy sector. However, the company's production also increased rather dramatically over the last year from 368,290 Mcfe/d in Q2-15 to 445,314 Mcfe/d, reflecting a year-over-year increase of 21 percent.
The production increase, however, was offset by plunging price realizations: Vanguard Natural Resources' average realized oil price (not including hedges) slumped 22 percent Y/Y from $50.85/barrel a year ago to $39.44 in the most recent quarter, whereas the average realized natural gas price cratered 31 percent from $1.69 Mcf in Q2-15 to $1.17 Mcf in Q2-16.
Vanguard Natural Resources further had to recognize impairments on its oil and natural gas properties totaling $157.9 million. Second quarter impairments were not as high as last year when the energy company wrote down the value of its oil and natural gas assets by $733.4 million, but impairments again drove Vanguard's 2nd quarter net loss of $267.5 million (last year: $800.3 million).
Correcting Vanguard Natural Resources' net loss for the impairment of its oil and natural gas properties ($157.9 million), change in the fair value of its commodity derivative contracts ($133.8 million), and a couple of other low sum positions yields an adjusted profit of $32.5 million compared to last year's adjusted net loss of $6.6 million.
All considered, it was a better quarter for Vanguard than the 2nd quarter of last year, but far from being great.
An All-Or-Nothing Bet
Levered upstream companies depend on a sustained rebound in commodity prices to make their business models viable. And Vanguard Natural Resources is no exception.
Right now, Vanguard Natural Resources' units are priced for failure (and Mr. Market does have a point), though the company's units are always good for a bounce if good news happen to come around (energy price surge, announcement of asset sales, credit facility amendments etc).
Vanguard Natural Resources' survival is not a sure thing at all at this point, which is why the company's units are selling for only a fraction of the price they were selling at a year ago.
Click to enlarge
Source: StockCharts.com
Your Takeaway
An investment in Vanguard Natural Resources is essentially of binary nature: An unexpected drop in commodity prices, or a failure to restructure its balance sheet will hurt investor sentiment again fast and hard, in which case the units are likely going to crash. The examples of Linn Energy and Breitburn Energy Partners serve as cautionary tales.
On the other hand, if energy prices continue to edge higher and the company succeeds in paying down its considerable debt (maybe through more asset sales), Vanguard Natural Resources' units could become multi-baggers. In any case, an investment in VNR is high-risk at this point in time, and an all-or-nothing bet on a continued commodity price recovery.
If you like to read more of my articles, and like to be kept up to date with the companies I cover, I kindly ask you that you scroll to the top of this page and click 'follow'. I am largely investing in dividend paying stocks, but also venture out occasionally and cover special situations that offer appealing reward-to-risk ratios and have potential for significant capital appreciation. Above all, my immediate investment goal is to achieve financial independence.
Disclosure: I/we have no positions in any stocks mentioned, and no plans to initiate any positions within the next 72 hours.
I wrote this article myself, and it expresses my own opinions. I am not receiving compensation for it (other than from Seeking Alpha). I have no business relationship with any company whose stock is mentioned in this article.