Citing an article published yesterday by Seeking Alpha tech expert Mark Hibben, Cheddar TV says Apple's (NASDAQ:AAPL) $1 billion investment in Chinese ride hailing service Didi Chuxing (Private:DIDI) is likely to pay off big time for the tech behemoth. Per Bloomberg, Didi is set to acquire Uber's (Private:UBER) Chinese business and brand. With Uber China stakeholders, including Apple, getting a 20% stake in the newly combined entity, the iPhone maker's investment was clearly a stroke of genius. Hibben writes that Apple may have already realized a 25% return on that investment per the valuation increase as a result of the Didi-Uber China combination.
And then there's Uber itself, which guest host Terence Kawaja, CEO and Founder of tech strategic advisory firm LUMA Partners, and Cheddar say could be "the IPO of the century." No timeline for Uber's public debut yet, but it's sure to make a splash if and when it happens.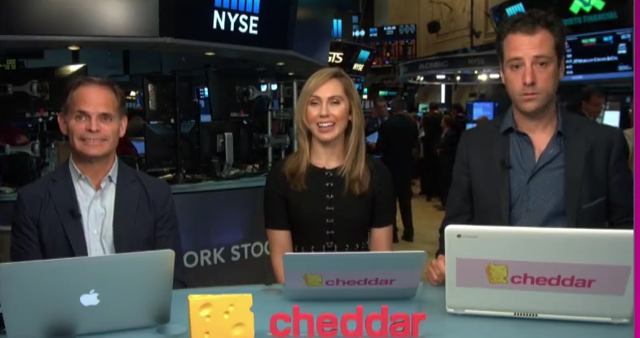 Click to enlarge
Disclosure: I/we have no positions in any stocks mentioned, and no plans to initiate any positions within the next 72 hours.
I wrote this article myself, and it expresses my own opinions. I am not receiving compensation for it. I have no business relationship with any company whose stock is mentioned in this article.