At Home Group Inc. (PENDING:HOME) filed its S-1/A with the Securities and Exchange Commission for its upcoming initial public offering. Through its IPO, At Home Group intends to sell 8,667,000 shares with an additional 1,300,050 shares available for an overallotment option. HOME hopes to raise $159,472,800 and has an expected price range of $14 to $16 per share.
The underwriters for the IPO include: BofA Merrill Lynch, Goldman Sachs & Co., Jefferies, Morgan Stanley, Evercore ISI, Guggenheim Securities and William Blair.
We previewed the deal on our IPO Insights platform last week.
Business summary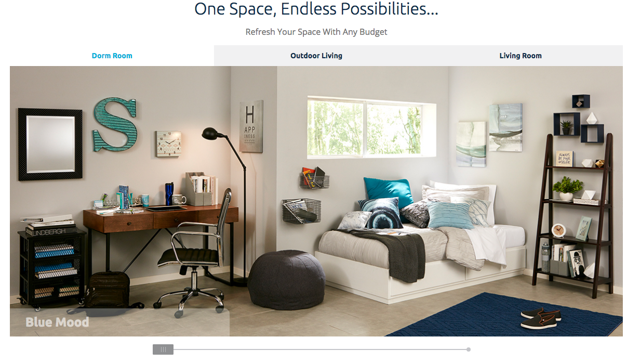 Click to enlarge
(SourceClick to enlarge)
Headquartered in Plano, Texas, At Home Group Inc. is a home decor chain operating 115 big-box stores in 29 states in the South and Midwest. The company seeks to provide the broadest assortment of products for any room, style or product and currently offers over 50,000 SKUs throughout its stores. At Home was acquired in 2011 by AE Investors after emerging from Chapter 11 bankruptcy.
In the fiscal year ending on Jan. 30, 2016, At Home Group Inc. posted a net income of $3.6 million, up significantly from a net loss of $436,000 the previous year. In fiscal year 2016, the company's sales rose to $622 million, an increase of 25 percent from the prior year. The company has expanded by opening new locations in spaces that have been vacated by other big box chains.
Executive management overview
The CEO, director and president of At Home Group, Lewis L. Bird III, has served in these roles since Dec. 2012. He also serves as Managing Partner and Founder of Bridgetown Capital Partners LLC. Bird has served in a number of executive-level roles at numerous corporations, including: COO at The Gap, Inc. (NYSE:GPS) and CFO at Old Navy. Bird received his Master of Business Administration from Babson College and graduated summa cum laude. Prior to that, he earned his Bachelor of Science in finance from Ithaca College.
Judd T. Nystrom has served as CFO of At Home Group since Feb. 2013. Prior to that, Nystrom was the Senior Vice President of Finance for Advance Auto Parts, Inc. (NYSE:AAP). Nystrom graduated with his Bachelor of Science in Accounting from the University of Minnesota and is a certified public accountant, a certified management accountant and is certified in financial management.
Financial highlights and risks
In its SEC filing, At Home Group stated it has the potential to eventually expand to more than 600 stores in the U.S and reported a compound annual growth rate (CAGR) of 20 percent from fiscal year 2015 to fiscal year 2016, with its net sales increasing from $364 million to $653 million. The company also reported eight consecutive quarters with year-over-year sales growth of more than 20 percent. In the last five years, the company has opened 59 additional stores.
At Home Group listed several risk factors which could adversely impact its business. Risk factors included: poor economic conditions, a decrease in consumer spending on home decoration products and exchange rate risk due to a significant portion of its merchandise being imported.
Conclusion: Consider Caution
At Home Group has shown substantial growth, rapid expansion and strong EBITDA margins. However, EBITDA margins have declined in each of the past three years and the company has high debt levels. These two factors make us cautious about investing. At Home Group could be a good pick for less risk-averse investors, but for others we would suggest a wait-and-see approach.
Disclosure: I/we have no positions in any stocks mentioned, and no plans to initiate any positions within the next 72 hours.
I wrote this article myself, and it expresses my own opinions. I am not receiving compensation for it (other than from Seeking Alpha). I have no business relationship with any company whose stock is mentioned in this article.