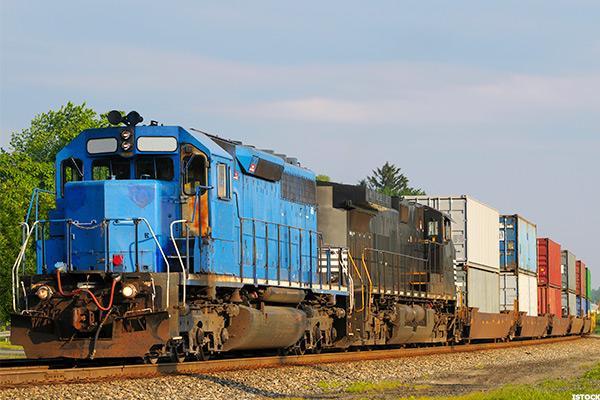 Freightcar America (NASDAQ:RAIL) reported Q2 revenue of $126.2 million and eps of -$.04. Revenue was $47 million shy of what analysts expected, and the loss per share took everyone by surprise. I had the following takeaways on the quarter:
Freightcar America Has Peaked
Revenue was down 15% sequentially and 46% Y/Y. Deliveries of 1,372 also fell 15% sequentially. Management expects full year deliveries of 5,600 to 6,100. At the low end of the range second half deliveries would be about 2,619, or 1,300 per quarter. Said another way, quarterly deliveries could be flat to lower for the rest of the year. The company also garnered 4,800 new orders, down 68% Y/Y and almost three times the 150 orders generated last quarter.
However, Freightcar America suffered 582 cancellations or 7.5% of the beginning quarter's backlog. The cancellations give the impression that customers are hurting so badly they would rather cancel firm orders than suffer cash burn for assets with an uncertain return on investment. The backlog fell to 6,207, down 37% from the year-end backlog of 9,840. Freightcar America needs its backlog to sustain it during the industry downturn. At this rate 2017 could be a dismal year for the company.
Declining Economies Of Scale
At some level of revenue Freightcar America might not be able to remain profitable due to a lack of scale. In Q2 2015 the company had an EBITDA margin of 15% on revenue of $149 million. Its margin this quarter was only 2%. If revenue falls further then EBITDA margins could turn negative. To compensate for declining margins the company announced a 15% reduction in workforce, closure of an administrative office and cuts in discretionary spending.
However, if revenue continues to fall Y/Y by double-digits then Freightcar America might be hard-pressed to maintain margins. I would anticipate more losses in 2017 as deliveries fall. With working capital of $185 million and no debt the company has a decent balance sheet. Its inventory grew from $115 million at the end of the year to $136 million this quarter. This could be a slight cause for concern amid falling railcar orders. Liquidity and cash flows could become an area of focus going forward.
Takeaway
The decline in revenue and the free falling backlog suggest Freightcar America has peaked. Other signs seem to support this thesis. Industry railcar quarters fell 58% Y/Y in Q1. Greenbrier (NYSE:GBX) and Trinity (NYSE:TRN) also experienced free falling orders in their most recent quarterly reports. Greenbrier's results were assuaged by its strong backlog build up when railcar demand was stronger. Trinity masked its weak railcar division with sales from its lease fleet. Freightcar America appears to lack these same catalysts. That said, investors should avoid RAIL.
Disclosure: I am/we are short RAIL, TRN, GBX.
I wrote this article myself, and it expresses my own opinions. I am not receiving compensation for it. I have no business relationship with any company whose stock is mentioned in this article.