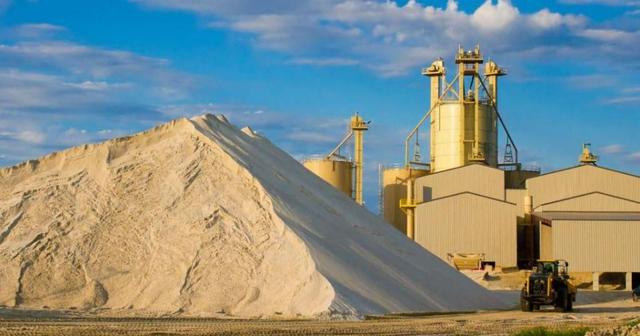 Click to enlarge
Important note: This article is not an investment recommendation and should not to be relied upon when making investment decisions - investors should conduct their own comprehensive research. Please read the disclaimer at the end of this article.
The market environment for frac sand remains challenging. In the second quarter, Hi-Crush Partners (NYSE:HCLP) continued to operate at razor-thin contribution margins and posted negative EBITDA for the quarter, a result not dissimilar to those reported by peers. However, thanks to two equity raises, the most urgent concerns relating to liquidity and covenant risks, which pressured Hi-Crush's stock price earlier this year, have been addressed. The timing for the second equity offering was quite opportune: the partnership took advantage of the market's oil price optimism and strong trading levels for frac sand producer stocks earlier this summer.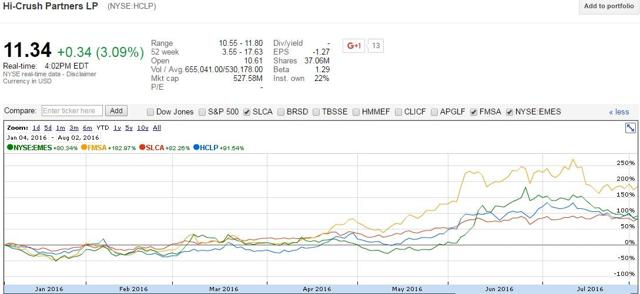 Click to enlarge
While some improvement in frac sand sales volumes in the second half of this year is likely, the most recent retreat in oil prices may challenge the recovery in the proppants market and derail the much-needed improvement in pricing. Despite capacity rationalization and plant closures, the frac sand industry still has significant active spare capacity and excess inventories. Moreover, similar to Hi-Crush, key industry participants have been able to improve their liquidity and are now positioning themselves for a cyclical upturn, which means that further significant capacity attrition is unlikely. For frac sand producers to regain pricing power, those surpluses need to be substantially absorbed via higher demand.
In this context, a quick turnaround in the cash flow situation is not the most probable scenario, in my opinion, and Hi-Crush's ~$155 million net debt, while now at a much more manageable level, is a factor depriving the partnership of the ability to use the current downturn to opportunistically grow its asset footprint. In this situation, an additional equity injection could be a solution.
Q2 Results Were Solid, Given The Macro Environment
For Q2 2016, Hi-Crash reported a sequential 11% decline in its frac sand volumes, selling 0.85 million tons, down from 0.96 million tons in Q1. Of the 0.85 million tons sold in Q2, approximately 57% was produced and delivered from the partnership's facilities, with the remainder being purchased primarily from the sponsor's Blair facility. In terms of demand dynamics, Hi-Crush's volumes declined every month this year through April but increased sequentially in May and then in June, according to Hi-Crush. July volumes are expected to be at least as good as June volumes.
Despite continued pricing pressures during the quarter, Hi-Crush's contribution margin remained positive, $1.97 per ton in Q2, compared to $2.41 per ton in Q1. The slight sequential decrease was the result of lower fixed cost absorption on lower volumes, offset by transloading and other operating cost reductions. The very low decremental margin is impressive and reflects Hi-Crush's success in optimizing its volumes and logistics, in addition to the benefit of the new transloading facilities that were brought in service during the quarter. Also worth mentioning is the operating cost advantage of Hi-Crush's Wyeville plant, which is a low-cost dredging operation with production cost in Q2 of just ~$7 per ton, according to the partnership's comments. The facility is currently fully utilized.
At the corporate level, Q2 EBITDA was negative $3.4 million, compared to negative $2.8 million Adjusted EBITDA in Q1 2016.
Hi-Crush maintained its guidance for capital expenditures in the range of $15 to $20 million for the full year of 2016, of which $11.4 million was spent in the first six months of the year, primarily for the completion of distribution terminal facilities in Colorado and Texas.
Given the demand environment, Hi-Crush's Q2 result is solid, in my opinion. It reflects the partnership's strong logistical operation and the cost advantage of the Wyeville facility. While Hi-Crush has fallen somewhat behind U.S. Silica (NYSE:SLCA) and Fairmount Santrol (NYSE:FMSA) in terms of sales volumes resiliency, the partnership's performance compares favorably to that of Emerge Energy Services (NYSE:EMES), which has experienced a much larger decline in its sales volumes from the peak. Overall, Fairmount Santrol, U.S. Silica and Hi-Crush, as a group, have continued to take market share from smaller operators throughout the current downturn.
That said, Hi-Crush's ability to improve contribution margins may be limited in the event of a gradual cyclical recovery. Incremental volumes would be coming from the sponsor's Blair facility, given that Wyeville volumes are fully sold out. The cost to the partnership of the sponsor's volumes is much higher, which will dilute the benefit of the higher volumes sold. Given that the partnership is an MLP vehicle fully controlled by the sponsor, this dynamic is a significant disadvantage that should not be overlooked.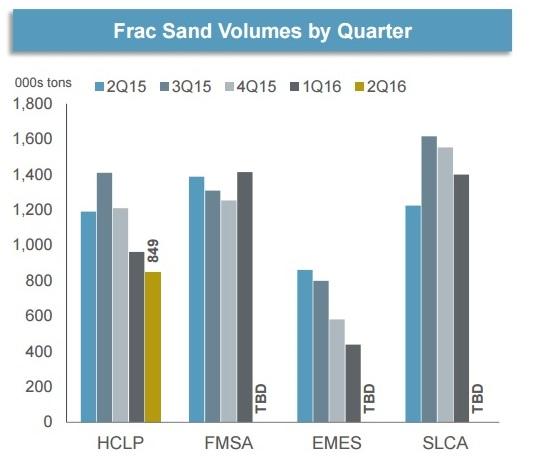 (Source: Hi-Crush Partners, August 2016)
The Equity Raise Prediction Validated
As a reminder, in April of this year, Hi-Crush completed a successful equity offering, raising ~$47 million in net proceeds from the sale of ~6.9 million common units. In my April note, I wrote, commenting on the partnership's liquidity situation:
The combination of the relatively high capital spending planned for the year and the continued negative operating cash flow combine to a potentially significant cash burn during the coming quarters. I estimate Hi-Crush's cash flow from operations to remain slightly negative in the current quarter and possibly in the third quarter, with a potential for improvement towards the end of this year and a turnaround going into 2017. Once the cycle turns, the partnership will face a new challenge of funding its increasing working capital requirements. So far through the downcycle, Hi-Crush has been "harvesting" its working capital. During the first quarter alone, the partnership received ~$4 million in cash flow from changes in operating assets and liabilities. Working capital requirements during the cyclical upturn may be significant and may become the biggest capital requirement component… I see a significant likelihood of another equity offering in 2016 which needs to be factored into the valuation.
The assessment was right on target. Operating cash flow came in negative in Q2 and the partnership did not wait long to undertake another equity raise. In June 2016, just two months after the previous offering, Hi-Crush completed another public offering, selling ~5.2 million common units for gross proceeds of approximately $53.3 million. The proceeds were used to pay off the outstanding balance ($52.5 million) under the revolving credit facility.
As of June 30, 2016, the partnership had $195 million of long-term debt and $39 million of cash on hand.
Given the recent leg down in oil prices, which creates an uncertainty with regard to the strength and timing of a cyclical recovery in the frac sand sector, the idea of raising additional equity to fully eliminate credit concerns and expand the flexibility on the capex front appears compelling. Hi-Crush's market capitalization currently stands at ~$560 million, which could enable the partnership to execute an offering of significant size at a moderate discount. I expect that the partnership will pursue another offering before year-end.
Does The Stock Have Upside From The Current Level?
Stocks in the frac sand sector have staged a spectacular recovery since the low point in January of this year. However, predicting the shape and timing of the upcycle in the sector is a challenging task.
The most recent decline in the price of oil has taken momentum away from the accelerating completion and drilling activity in oil shales. I discuss crude oil market dynamics in the weekly "Rapid Analyzer."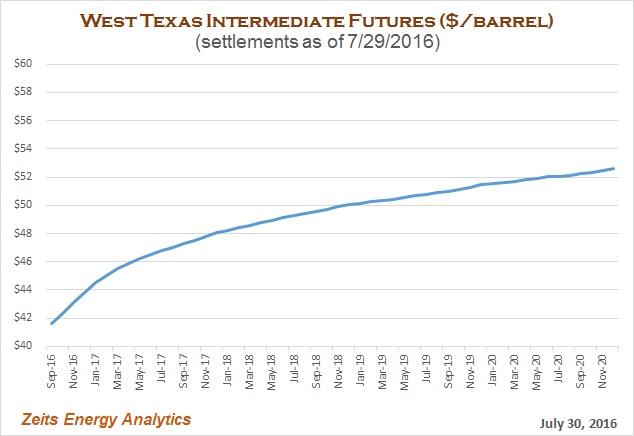 Natural gas fundamentals, on the other hand, look compelling which may result in a meaningful incremental demand for frac sand in the first half of 2017. I discuss the natural gas outlook in greater detail in "Natural Gas Strategy: Outlook For 2017."
While increasing frac intensity continues to be an important industry-wide trend, the most important question relates to the industry's ability to achieve a meaningful margin expansion. I discuss the sector's fundamentals in "Frac Sand Industry Fundamentals And Oil Macros."
For in-depth data and analysis of commodity fundamentals, please consider subscribing to Zeits OIL ANALYTICS that provides analysis of the crude oil and natural markets.
Disclaimer: Opinions expressed herein by the author are not an investment recommendation and are not meant to be relied upon in investment decisions. The author is not acting in an investment, tax, legal or any other advisory capacity. This is not an investment research report. The author's opinions expressed herein address only select aspects of potential investment in securities of the companies mentioned and cannot be a substitute for comprehensive investment analysis. Any analysis presented herein is illustrative in nature, limited in scope, based on an incomplete set of information, and has limitations to its accuracy. The author recommends that potential and existing investors conduct thorough investment research of their own, including detailed review of the companies' SEC filings, and consult a qualified investment advisor. The information upon which this material is based was obtained from sources believed to be reliable, but has not been independently verified. Therefore, the author cannot guarantee its accuracy. Any opinions or estimates constitute the author's best judgment as of the date of publication, and are subject to change without notice. The author explicitly disclaims any liability that may arise from the use of this material.
Disclosure: I/we have no positions in any stocks mentioned, and no plans to initiate any positions within the next 72 hours.
I wrote this article myself, and it expresses my own opinions. I am not receiving compensation for it (other than from Seeking Alpha). I have no business relationship with any company whose stock is mentioned in this article.