Listening to the Bulls, the strongest argument that we have been hearing for a continuation of the U.S. stock rally is the "break-out" of S&P 500 to new all-time highs. While an enticing argument for higher stock prices on the surface - and the only argument, if one considers rich valuations, five quarters of falling company earnings, and a slowing economy (as evidenced again by the GDP growth rate) - we question if the U.S. stock "break out" is really valid.
The first chart shows the S&P 500 index (NYSEARCA:SPY), which indisputably has cleared to new all-time highs.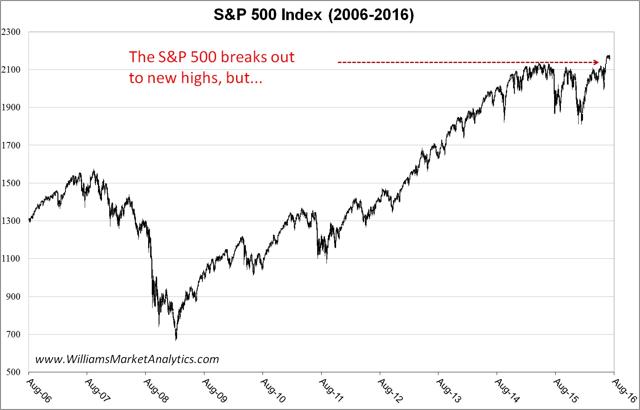 Click to enlarge
However, as we presented in our recent article, Will Defensive Sectors Be Defensive This Business Cycle?, the equity rally is being driven by high dividend, traditionally defensive stocks whose valuations are getting very stretched. Let's look quickly at how the cyclical sectors, which typically drive equity markets higher, are faring.
The S&P 500 Consumer Discretionary (NYSEARCA:XLY) sector also got up to its all-time high….but failed to pass. Won't classify this one as bullish.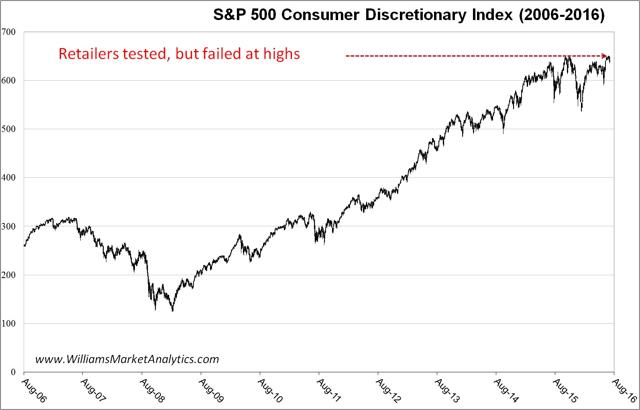 Click to enlarge
The important financial sector is not even in an uptrend. The S&P 500 Financials index below (NYSEARCA:XLF) is really lagging. And knowing that Banks tend to outperform in the Recovery phase of the cycle, we can't see this sector miracuoulsy exploding to the upside as the economy slows into recession.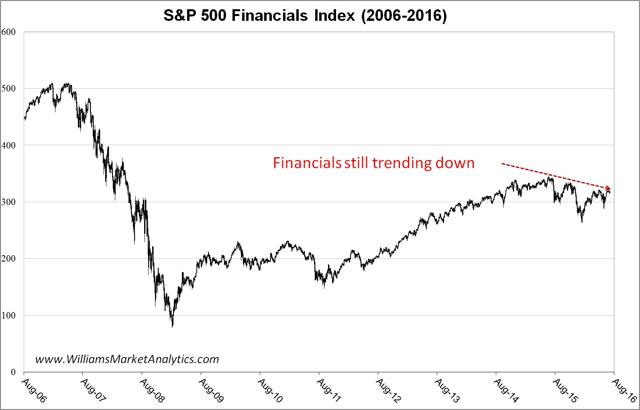 Click to enlarge
The S&P 500 Energy sector (NYSEARCA:XLE) index is still in a long-term down-trend, not even retaking last November's high.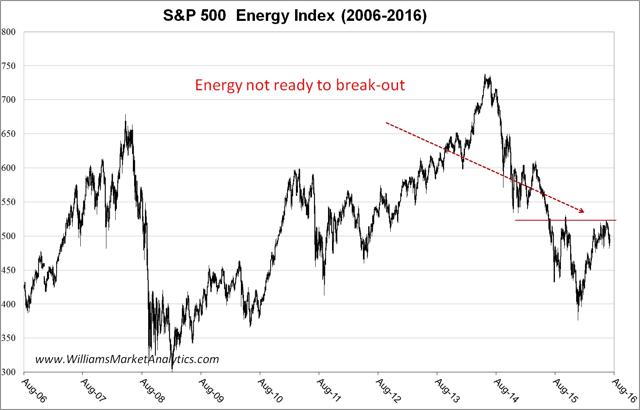 Click to enlarge
The S&P 500 Materials (NYSEARCA:XLB) index has not broken out either.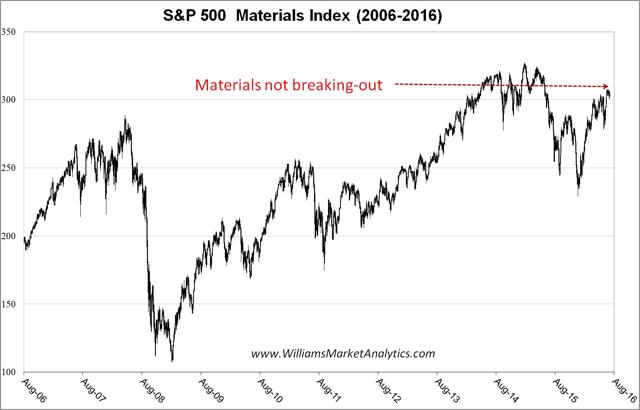 Click to enlarge
The Dow Transportation Average (NYSEARCA:IYT) failed to even made a new 2016 high.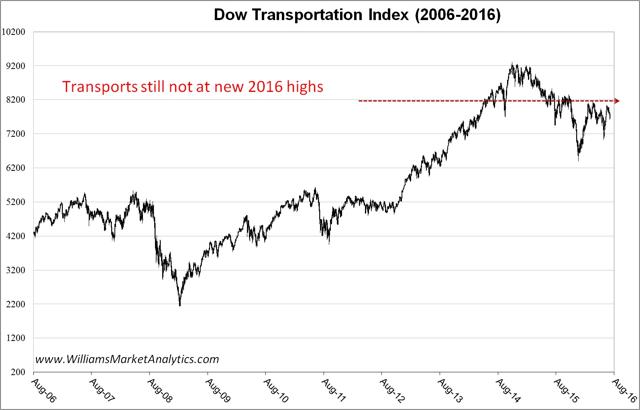 Click to enlarge
The S&P 500 Healthcare index (NYSEARCA:XLV) is still well below 2015 highs.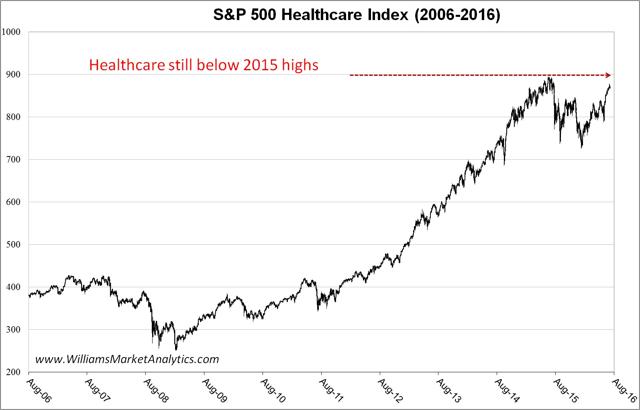 Click to enlarge
Finally, taking the broadest measure of U.S. stocks, the Wilshire 5000, we see an important test and failure to break out to new highs.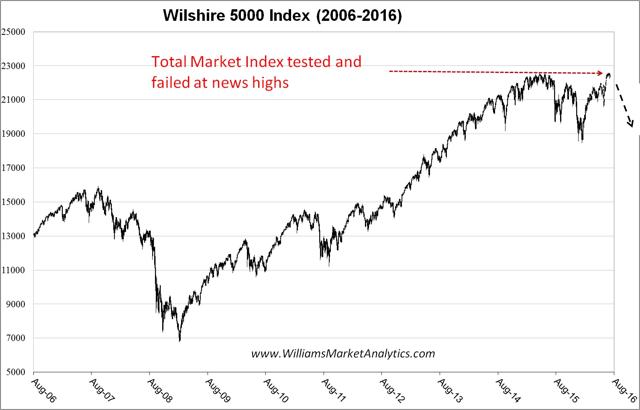 Click to enlarge
Conclusion
Focusing on the S&P 500 break out, while ignoring earnings, valuations, a slowing economy, and non-confirmation on key cyclical indexes, as well as the total market Wilshire 5000, is setting complacent traders up for big losses. Investors should consider the evidence for themselves and not blindly follow the S&P 500 "All Time Highers" into a very possible blow-off top in U.S. equities.
Disclosure: I/we have no positions in any stocks mentioned, and no plans to initiate any positions within the next 72 hours.
I wrote this article myself, and it expresses my own opinions. I am not receiving compensation for it (other than from Seeking Alpha). I have no business relationship with any company whose stock is mentioned in this article.