Despite an earnings beat in Q2, Gilead Sciences (NASDAQ:GILD) came under pressure again after the company disappointed with a lowered outlook for the full year. The second quarter results proved the last few remaining optimists wrong, and at the moment nobody wants to buy the stock based on the outlook of further declining HCV products sales.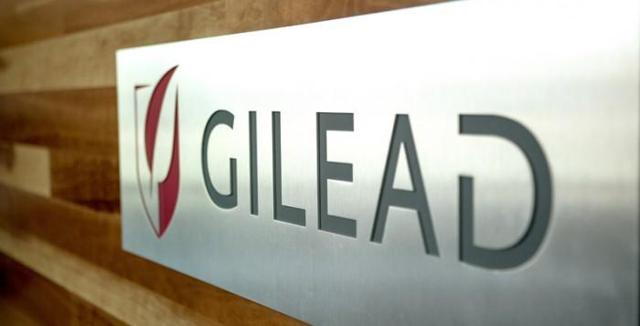 Click to enlarge
The big picture for Gilead already started to change after the first quarter which I outlined in my last article, and unfortunately reality seems worse than I anticipated. I said that Q2 and Q3 would be crucial for Gilead and expressed my doubts whether the issued full-year guidance was still realistic.
My estimate earlier in the year was that without a major acquisition (which obviously did not come yet) and assuming marginally growing or at least constant HCV sales, shares were likely to trade sideways. At that time Gilead was worth around $100, but the poor Q1 and Q2 results together with the clouded outlook for the HCV franchise have eliminated around 20% of Gilead's market cap. The question today is whether the further decline of HCV sales is already priced in or if the stock can go lower.
To make a long story short, I cannot see much upside potential for Gilead until the market stance changes completely or a new catalyst appears. In the absence of the aforementioned major acquisition, I can only think about a new blockbuster product, but despite a broad pipeline, there is nothing tangible short-term. This leads me to the conclusion that a recovery cannot be expected until there a signs for a stabilization of HCV sales.
The Outlook for the HCV Franchise
Sales of sofosbuvir-based products in the last quarters declined from $4,892M in Q4 to $4,294M in Q1 and further to $3,986M in Q2. With a similar number of patients receiving treatment, higher discounts and shorter treatment times were the main reason for the revenue decline, and prices continue to be under pressure all over the world.
Gilead did not much to soothe investors in the last earnings call. Considering that not even the company's upper management has been able to provide some guidance to where the journey leads and admitting that there is no model in which they trust to extrapolate future sales, it is up to each investor's guesswork to estimate how HCV sales could develop.
A simple approach to look at Gilead is to distinguish between the HCV franchise (representing 59.5% of the company's product sales in 2015) and all other products. HIV, other antiviral drugs, and the remaining products have been growing in the double digit range in 2016 whereas Harvoni & Co. are declining. Given the dominance of the HCV franchise, Gilead's total revenue will continue to shrink until the HCV business has stabilized or the rest of the portfolio can outgrow declining HCV drug sales.
To come up with an estimate for the rest of 2016 is not too difficult using Gilead's guidance. The company now estimates total product sales between $29.5B and $30.5B. This compares to $32.1B in 2015. The HCV franchise represented $8,280M in the first half of 2016, and the remaining products accounted for $7,052M. Based on total products sales of $15,332M in 1HY16 and taking the $30B midpoint of the full-year guidance, sales of $14.7B can be expected in the remainder of the year.
Non-HCV product sales stood at $6,930M in the second half of 2015, and assuming 10% to 15% growth for Q3 and Q4 (somewhat below the 16% rate of 1HY16), sales could reach $7.6B to $8B in the last two quarters. This leaves about $6.7B to $7.0B for the HCV franchise which would represent a decline of 27% to 31% and a dramatic acceleration from -12% in 1Q16 and -19% in 2Q16.
What could be the reason for such a weak outlook? A higher share of public payors and shorter treatment times are the main driver for lower revenue per patient. The number of patient initiations on a Gilead regimen remained fairly constant over the last 18 months with 280,000 in 1HY15, 290,000 in 2HY15 and again 280,000 in 1HY16. The average revenue per patient stood at $32.6k in 1HY15 and $33.3k in 2HY15, then fell to $29.6k in 2016.
In the earnings calls, Gilead mentioned that the 2016 contracts are fixed and that prices should remain fairly stable until the end of the year. This can only lead to the conclusion that the number of patients receiving treatment is expected to decline. Possibly this is a result of public payors having utilized their 2016 budget towards the end of the year and delaying patient starts until next year.
If I understand Gilead's guidance correctly, sales of the HCV franchise will be shrinking quite rapidly in the next two quarters, but another question is what will happen from 2017 on. In 2015, Gilead reported record HCV product sales of $19,140M. Based on my calculated sales for the second half year and the reported figures for the first six months, Sovaldi, Harvoni, and Epclusa together could generate annual revenue of $15B to $15.3B in 2016.
Fortunately for Gilead, the sofosbuvir-based regimen still dominate the HCV market. With the addition of Epclusa, there is now a third product that will hopefully help to slow down the revenue and margin decline somewhat. Assuming that Gilead can defend its 90% market share, fewer patients receiving treatment and lower average prices are the "only" concern. With more than a million patients being treated with a Gilead product until today, there is still a lot to do. There is still a significant number of people carrying the virus in the developed countries, not to mention the second tier markets.
As I said, any estimates for 2017 and beyond are a guess, but from where we stand today, I think further declining sales next year and in 2018 are unavoidable. However, revenue decrease in absolute numbers though should become lower, and hopefully the drop in the $4B range which can be expected for 2016 will be the biggest pill for Gilead and its shareholders to swallow.
Then, at some point in time, Gilead's non-HCV franchise will overcompensate declining HCV product sales, and my guesstimate is that it could happen in 2019 or 2020. This means that in the very long run the HCV franchise will not dominate Gilead's business and share performance any more, but the rest of the portfolio which will hopefully be able to grow in the double digit range for the years to come.
If these assumption is correct, Gilead could become a promising stock for the long run, but it does not qualify as a buy yet, at least not at the present level.
Gilead Shares in the Second Half of 2016
What could happen to Gilead shares in the remainder of 2016 and beyond? Like many others, the faster than expected deterioration of the HCV franchise caught me by surprise. While I was not too optimistic and considered selling Gilead shares in case of an intermediate recovery after the first quarter results, I have to say that I missed this opportunity when shares briefly touched $90 in June and again in July.
I think the likeliest scenario is that Gilead shares will remain under pressure for the rest of the year. A price below $80 only seems a question of time, given the prevailing pessimism and the dim outlook for Q3 and Q4.
Looking beyond 2016, I think that we are currently in the middle of a transition period for Gilead shares which could last a few quarters. After the shock that peak HCV was reached sooner than expected has been digested, the market will get used to falling revenues in the next quarters which opens the opportunity for Gilead to surprise positively with slower than expected declines. Such a scenario could become reality in the first quarters of 2017, so for the time being, I will hold on to my Gilead shares.
The only remaining catalyst leading to an immediate and surprising recovery that I can think of at the moment would be the announcement of a major acquisition. Gilead's cash position grew in the second quarter after the company only spent $1B for share repurchases and has $24.6B cash on hand.
I also hope that early next year, Gilead will decide to put more emphasis on the dividend raise. My trust in the company management's ability to distribute cash to its shareholders in the best possible manner is gone after billions wasted on repurchases. With a current yield of 2.35% and still immense cash flows, it would not be too hard for Gilead to increase the stock's attractiveness from an income perspective.
Conclusion
After the second quarter and the lowered guidance, there are not many reasons to be optimistic about Gilead's short-term perspectives. A turning point which could change Mr. Market's stance again would surely be signs that HCV sales are stabilizing. With further declines to be expected at an even accelerated pace in Q3 and Q4, patience is required at least until next year.
Disclaimer: Opinions expressed herein by the author are not an investment recommendation, any material in this article should be considered general information, and not relied on as a formal investment recommendation. Before making any investment decisions, investors should also use other sources of information, draw their own conclusions, and consider seeking advice from a broker or financial advisor.
Disclosure: I am/we are long GILD.
I wrote this article myself, and it expresses my own opinions. I am not receiving compensation for it (other than from Seeking Alpha). I have no business relationship with any company whose stock is mentioned in this article.