A few months ago, I wrote an article where I advised traders to buy O'Reilly Automotive ORLY against Ford F shorts. The reason was quite 'simple'. Short car manufacturers and buy car parts companies.
The pair trade has hit a new all time high this week.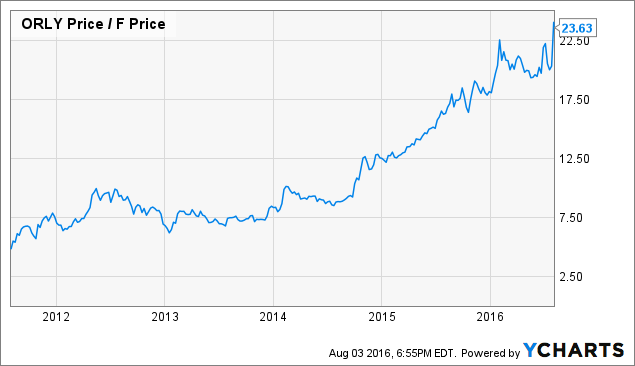 Fundamental Chart data by YCharts
Official car sales suggest that the bear case for Ford F, General Motors GM and used car dealers like CarMax KMX is not over.
Total car sales peaked in 2015 and are currently back at 2014 levels. Note the big uptrend since 2009 which has been an amazing time to be long all the companies I just mentioned. The biggest difference between total and light vehicle sales are heavy duty trucks.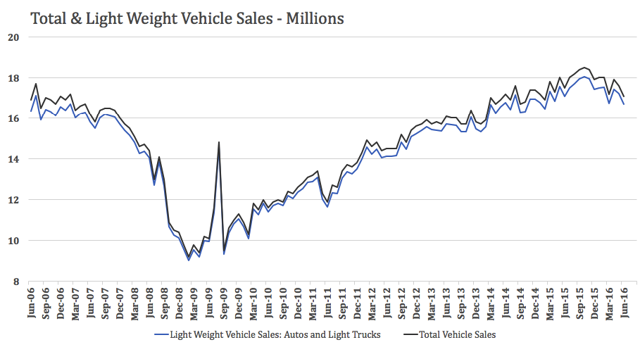 Click to enlarge
Source: BN Capital
Vehicle sales started slowing in 2014 and entered the contraction zone this year. Vehicle sales have completely ignored the recent ISM upswing. One reason could be that sales are being bought a few months after the economy picks up. This is not a fact, just a hypothesis.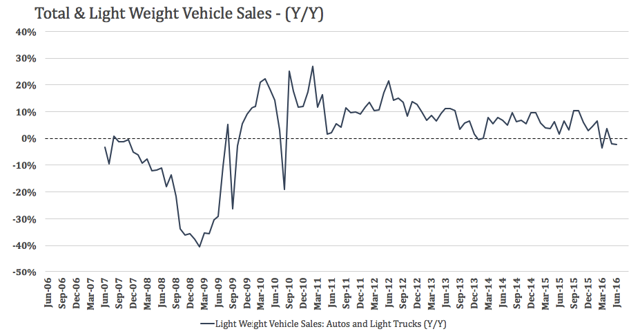 Click to enlarge
Source: BN Capital
Heavy duty truck sales started slowing at the end of 2014. The correlation with the economy is way stronger than the correlation between light weight car sales and the economy. Maybe because car sales are lagging indeed. Heavy trucks started to contract this year. Sales are currently close to a 20% year-on-year decline.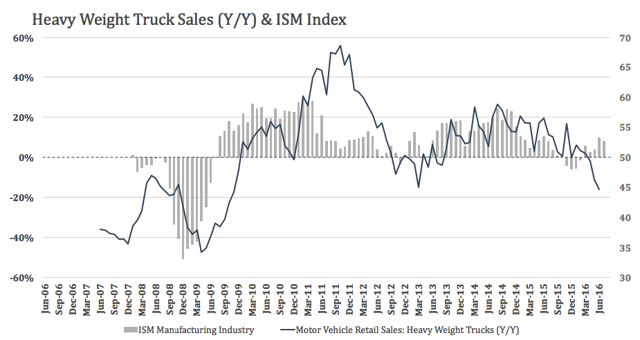 Click to enlarge
Source: BN Capital
Could palladium prices be the answer? Palladium is a precious metal that is often used in car parts like a catalytic converter. Palladium prices started falling at the end of 2014. The exact moment when heavy duty truck sales started falling. Since January, palladium prices have had an amazing performance (just like silver & gold).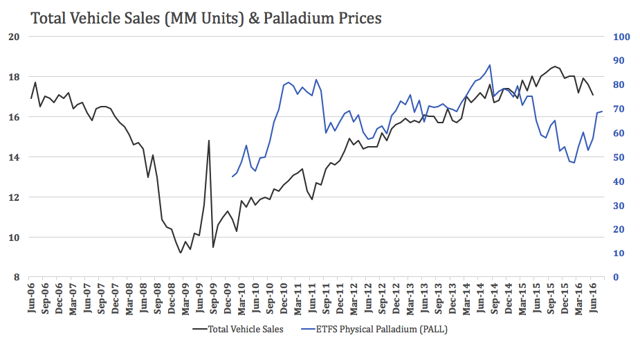 Click to enlarge
Source: BN Capital
The correlation with the Ford stock price is even stronger.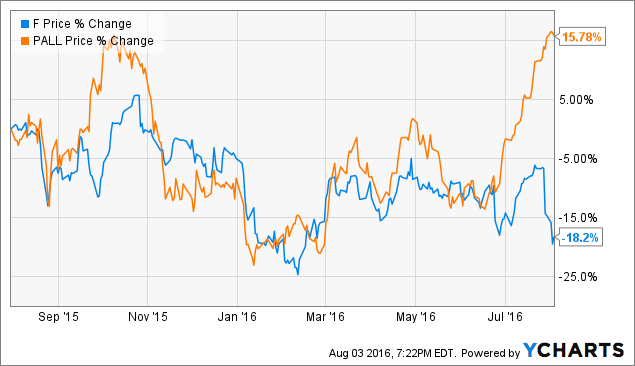 I believe that the recent palladium rally is due to the precious metal rally and not because of a stronger economy. The facts just don't add up since most coincidence indicators like durable goods, industrial production and construction are contracting. My advice is to stay away from car manufacturers at the moment. I hate to say it but I don't see much value in buying these stocks. I keep my O'Reilly/Ford pair trade until car sales start to rise again.
Many thanks for reading my article. Please leave a comment if you have questions or remarks.
Disclosure: I/we have no positions in any stocks mentioned, and no plans to initiate any positions within the next 72 hours.
I wrote this article myself, and it expresses my own opinions. I am not receiving compensation for it (other than from Seeking Alpha). I have no business relationship with any company whose stock is mentioned in this article.