In another event that shows how current oil prices won't sustain the industry, North Sea oil workers went on strike over jobs and pay. The Financial Times wrote a piece on this here.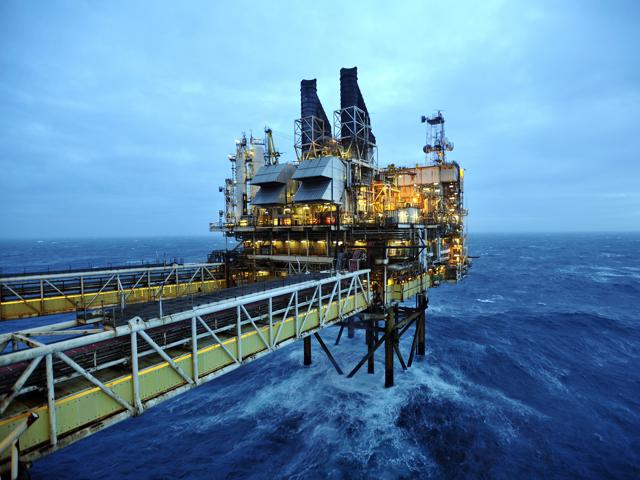 Click to enlarge
Source: Stock photo.
So far, there have been no disruptions to oil production. Royal Dutch Shell (NYSE:RDS.A), which operates seven platforms, has been affected by the 48-hour outage involving employees from the Wood Group. Shell has managed to keep production largely stable despite a lack of workers.
It's not so much the near-term ramifications that are important, but more so what happens to the oil industry in the long run. It's not rocket science to see that the offshore industry is suffering greatly from low oil prices. Offshore rig utilization remains extremely low, and servicers to oil workers are feeling the squeeze as E&P companies cut back on costs.
Most of the oil market pundits we read point to the resilience of the U.S. shale gale, but few talk about how the offshore industry is in terminal decline. Offshore projects normally take two to three years of lead capex before oil is even produced. This leaves capital allocators wary, especially if oil (NYSEARCA:USO) price volatility persists. Could the world survive purely on the growth of OPEC, Russia and the U.S.? Possibly, but that's unlikely as long as oil demand rises over time.
Looking at the earnings reports of companies like Diamond Offshore (NYSE:DO), it's easy to see how offshore drilling has almost come to a complete stop. Be mindful that there are long-lead projects from 2014 that will be coming online in 2017, but after the oil price crash we likely won't see a resurgence in offshore activity. Diamond Offshore's CEO, Marc Edwards, said during the recent conference call that "some of the larger diversified oilfield service providers have declared a bottom in activity and are suggesting that a recovery is imminent. While this may be the case for certain onshore basins, it is not so for deep water drilling."
The oil worker strike happening in the North Sea is just further evidence that the offshore industry does not work at current oil prices. Our estimates point to $70+ for offshore activity to rebound. Overall, near-term implications for this strike are immaterial, but the longer-term implications for North Sea offshore drilling are gloomy. Unless oil prices increase, we don't see how the situation for offshore activity improves at all.
Thank you for reading our Oil Markets Daily. If you want to read more of our articles, please be sure to hit the "Follow" button above. For investors interested in what E&P names we are buying, please check out the HFI Research premium service. We also write a weekly HFI portfolio update for premium subscribers. You can read a sample weekly update here and view our delayed one-month portfolio update here. We hope you can join the HFI community.
Disclosure: I/we have no positions in any stocks mentioned, and no plans to initiate any positions within the next 72 hours.
I wrote this article myself, and it expresses my own opinions. I am not receiving compensation for it (other than from Seeking Alpha). I have no business relationship with any company whose stock is mentioned in this article.