Apple… The Utility Company?
Apple (NASDAQ:AAPL) has received approval from the Federal Energy Regulatory Commission to sell energy. No, the tech company won't be firing up its rigs or coal-mining operations. To no surprise, it will be doing so with clean energy.
Those who follow Apple know the company has already made plans for building out a massive solar farm in the past, with the goal of being self-sustainable. Its solar farm plans cover an enormous amount of ground, some 1,300 acres, kicking out 130-megawatts of power. The price tag ain't cheap (unless you're Apple), with expectations for it to cost $850 million.
At the time, CEO Tim Cook referred to the project as the "biggest, boldest and most ambitious project ever."
Here's why the solar deal matters. The company's solar farm will be large enough to power all of the company's stores in California, as well its offices, headquarters and data centers. To put it in perspective, it's enough electricity to power some 60,000 homes in the state. Excess electricity can then be sold. Aside from the upfront costs, there's not much to hate on here.
The company already powers its other data centers with renewable energy as well. So really, it's just Apple's way of increasing its renewables footprint and decreasing its carbon footprint.
If the company where financially struggling, it would be one thing. But given Apple's enormous cash pile ($61.7 billion in cash and short-term investments as of last quarter), I think the company can more than handle it.
Twitter: New Ads, New Faces
Twitter's (NYSE:TWTR) shares are continuing their move from Wednesday, when the stock saw a 7% gain after rumors surfaced that former Microsoft (NASDAQ:MSFT) CEO Steve Ballmer and Saudi Prince Al-Waleed Bin Talal will take the company private.
Although the stock rose Thursday as well, up 3%, the company has got more news around it, but not in regards to M&A. Earlier this week, we reported that Natalie Kerris, the company's head of communications, would be stepping down from her post after just six months on the job.
As a result, the chief marketing officer would assume her role. Now, we find that Jim Prosser, head of corporate, revenue and policy communications, is also leaving. Clearly, it's not a fun department to be in at Twitter.
All kidding aside, it does leave open the concern that the company is struggling to get on or stay on track, as it has such a high turnover rate in its top offices (Perhaps adding to the takeover speculation: Yahoo's (NASDAQ:YHOO) chief of communication leaves after takeover by Verizon (NYSE:VZ)).
Separately, the company also introduced "ads with incentives." The advertisements allow advertisers to "essentially entice users to reply to or retweet ads in order to unlock content."
Some have their doubts, but it seems like this could be a unique way to drive ad engagement higher. While it certainly doesn't solve the company's MAU growth issue, it is improving one large aspect of the business.
Now, if only Twitter could get user growth going, something the company is hoping for with its string of streaming deals it has lined up, the business would be far more attractive to buyers.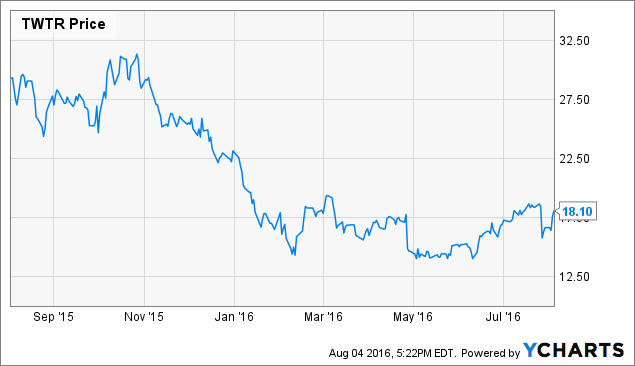 Target, Amazon Same Team?
Target (NYSE:TGT) and Amazon (NASDAQ:AMZN) are apparently friends again. Well, sort of. It's not really like that time that Costco (NASDAQ:COST) starting selling Apple products again, because the two weren't competitors like Target and Amazon are.
In any regard, Target will now resume selling Kindle readers, Fire tablets and Fire TV, all of which are made by Amazon. For now, the company is only selling the devices online, but later this year, Target plans to sell them in its stores as well.
If you're trying to remember when the company stopped selling devices, I wasn't sure either. Turns out though, it was back in 2012. At the time, "analysts hailed the ban as a savvy move to rid its stores of a Trojan horse," according to Bloomberg.
However, the writer goes on to say that because Amazon has already dominated so much of the U.S. in terms of driving Prime signups, there's "less risk today than four years ago that a Kindle device sold in Target will convert someone into a loyal Amazon shopper."
Target is looking to boost sales for its electronics division while Amazon wants to boost sales of the devices to increase uptake for digital book sales.
Fine. But it still seems to me that Amazon is the winner in this one. Target will see a slight boost overall, but for each sale that it completes, Amazon is getting one step closer and making that much more of a connection with a customer.
Maybe they are or aren't a Prime member, let's forget about that for a minute. It starts with a Kindle, then the customer buys a few books. Then, instead of "Googling" for a product, maybe they turn to Amazon here and there. Then a lot.
I'm not saying Target is stupid for selling Kindles or that it will doom its long-term business. It just feels like it benefits Amazon more over the long term.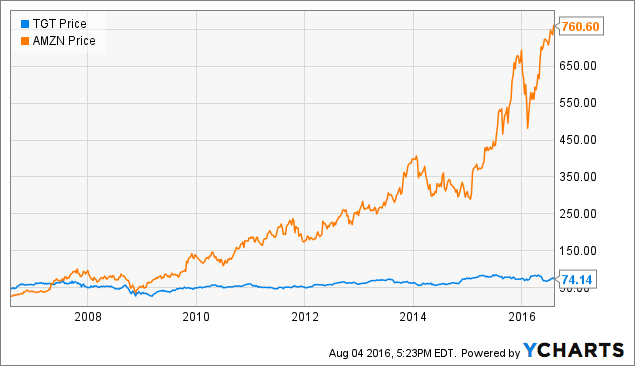 Facebook Says Goodbye to Clickbait, and Sheryl Sandberg?
Okay, the last part of that two-question headline is purely speculation (and in its own merits, sort of clickbaity).
There has been mild speculation that Facebook (NASDAQ:FB) COO Sheryl Sandberg could be headed to the Capitol as Treasury secretary should Hillary Clinton win the election this fall. Sandberg has been a tremendous leader at Facebook, and surely, investors would be disappointed to hear of her departure.
Not that it's a for-sure outcome or anything, but it is a concept making the rounds and one that seemed worthy of mentioning for the ~$350 billion company.
Another far more exciting concept making the rounds is Facebook's latest steps to combat clickbait. The social media juggernaut has built an algorithm (first by manually sorting through thousands of stories) that ranks headlines based on a clickbait score. Too much of a clickbait-like headline and the story doesn't appear in users' timelines any more.
Just so we're clear, we all know those annoying, pesky and ultimately disappointing headlines that look something like this (compliments of Eric McCaffrey, whose news alert is linked in the above paragraph):
Facebook gives the following examples of stories it is aiming to diminish: "When She Looked Under Her Couch Cushions And Saw THIS… I Was SHOCKED!" and, "The Dog Barked At The Deliveryman And His Reaction Was Priceless."
The other day I was talking with someone about Facebook and its ad placements. The conversation drifted toward how the company wisely puts such an important emphasis on its users rather than cramming ads down their throats in the name of short-term profits.
That's not to say Facebook doesn't do enough ads. But, for example, look at Instagram and WhatsApp. As soon as it acquired these properties, Facebook could have kicked on the ad spigot. It might have made investors happy in the short term, but it surely would have spelled trouble in the long term.
Simply put, by thinking about its users, Facebook is also taking care of its investors, whether they realize it or not. Aside from carefully taking aim with its ads on each platform, it also takes a calculated (and delayed) approach. This gives Facebook levers to pull in the future, equating to consistently impressive growth, rather than fly-by-night type of growth.
So how does the clickbait ban fit in? Simply put, it shows that the company continues to be a leader in its field and that it continues to do its best to improve the user experience. No users = no profits, and Facebook will do everything it can not to ruin the first part of that equation.
Disclosure: I/we have no positions in any stocks mentioned, and no plans to initiate any positions within the next 72 hours.
I wrote this article myself, and it expresses my own opinions. I am not receiving compensation for it (other than from Seeking Alpha). I have no business relationship with any company whose stock is mentioned in this article.