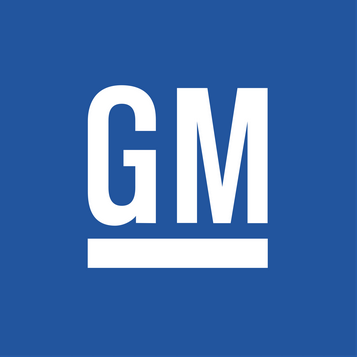 Look at General Motors' (NYSE:GM) price chart, and it becomes clear that the auto company has not been a winning investment for investors in 2016. Year-to-date, General Motors' stock price is down 9.44 percent, weighed down by concerns over a cyclical drop-off in auto sales, and a cool-down in U.S. auto sales in particular.
Such concerns have weighed on General Motors and other auto stocks for a while now, and the outlook is quite uncertain at this point, too. While investors think that U.S. auto sales have nowhere else to go but down, General Motors, for instance, recently raised its profit guidance...something one wouldn't really expect from a company that is said to be on the brink of an earnings recession.
When General Motors released 2nd quarter earnings, the company said that its full year adjusted earnings per share will likely clock in somewhere between $5.50 and $6.00, which was a significant increase from its earlier guidance range of $5.25-$5.75.
The increase in GM's profit guidance was without a doubt a bullish sign, and it bodes well for General Motors' dividend growth, too.
On the other hand, General Motors' July sales figures for the U.S. market were not that great...and sort of in the same category as Ford Motor's (NYSE:F) results, which also were rather disappointing; Ford Motor's July sales declined 2.8 percent Y/Y in July, though its truck segment saw continued strength.
General Motors' July U.S. sales, usually closely watched by investors, slumped 1.9 percent year-over-year to 267,258 vehicles on the back of falling Chevrolet sales.
Chevrolet sales, which were a driver of GM's sales in previous months, decreased 5.3 percent year-over-year to 178,820 vehicles.
GM did a little better on a retail basis, though: Total July retail sales in the U.S. advanced 5 percent on a Y/Y basis and hit 236,235 vehicles while GM's Chevrolet retail sales gained 3 percent to 154,305 vehicles.
Good Employment Report Supporting Cyclical Auto Plays
The Bureau of Labor Statistics released its monthly employment report for July last Friday, which was better than expected.
U.S. employers created 255,000 jobs in July, compared to 180,000 jobs that economists expected. The unemployment rate remained unchanged at 4.9 percent.
Strong job growth bodes well for consumer spending, including spending on new motor vehicles. The U.S. economy is in the best shape in almost a decade, which continues to support an investment in GM IMO. As far as I am concerned, GM is a compelling income vehicle at today's market prices, selling for ~5.3x next year's estimated earnings, and it comes with a 5 percent dividend yield, too.
Your Takeaway
Investors can find good things and bad things about auto companies right now, depending on what information they value. Yes, General Motors' July sales were not that great, and neither were Ford's. On the other hand, the U.S. economy is on solid footing and General Motors only recently raised its 2016 profit guidance on the back of a healthy sales outlook this year. General Motors, in my opinion, remains a compelling long term dividend vehicle for income investors.
If you like to read more of my articles, and like to be kept up to date with the companies I cover, I kindly ask you that you scroll to the top of this page and click 'follow'. I am largely investing in dividend paying stocks, but also venture out occasionally and cover special situations that offer appealing reward-to-risk ratios and have potential for significant capital appreciation. Above all, my immediate investment goal is to achieve financial independence.
Disclosure: I am/we are long F.
I wrote this article myself, and it expresses my own opinions. I am not receiving compensation for it (other than from Seeking Alpha). I have no business relationship with any company whose stock is mentioned in this article.