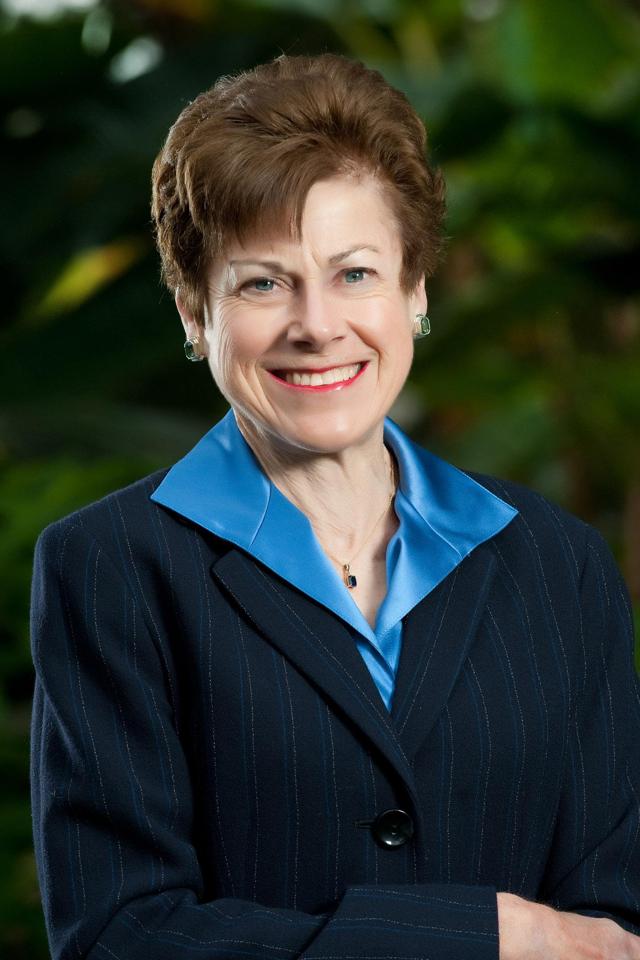 Click to enlarge
Lynn Reaser, is chief economist of the Fermanian Business & Economics Institute in San Diego and past president of the National Association for Business Economics. Previously she was chief economist of Bank of America's Investment Strategies Group.
Harlan Levy: What are the strong points and strong sectors in the July jobs report?
Lynn Reaser: The strong points included a robust job growth, a pickup in wage increases, and a large influx of people into the work force. The weak points included a rise in long-term unemployment and an uptick in the unemployment rate, including those who have involuntarily accepted part-time work or who have become discouraged and dropped out of the workforce. Despite these weaknesses, the overall thrust of the report was clearly positive.
H.L.: Do you see the job numbers continuing at a rate of 200,000 or more per month, and if so, for how long?
L.R.: Monthly job gains are likely to moderate to a pace of about 180,000 to 185,000 over the next year as companies seek to integrate the employees that have hired and attempt to boost productivity at a time of relatively soft profit performance.
H.L.: What do you think of labor force participation and what direction it's going, if it is going in a direction as opposed to just staying inert?
L.R.: It appears to have bottomed out and is likely to slowly rise over the next two years as more people are encouraged to again look for work. More retirees may also come back into the work force as they struggle to make ends meet at a time of low interest rates and associated incomes.
H.L.: While the July numbers were good, business investment seems to be almost nonexistent. How can you reconcile sturdy job growth and lousy business investment, and do they just cancel each other out when it comes to economic growth?
L.R.: Companies appear to be substituting labor for capital or investment in equipment. These two divergent trends largely cancel each other out, which is why real gross domestic product (GDP) growth has been disappointing.
H.L.: How strong is the U.S. economy?
L.R.: On a scale of 1 to 10, with 10 representing the strongest growth, the U.S. currently is holding about a 6. In terms of classroom grades, this translates into a B-. We are far from recession trends but also a large distance from robust growth.
H.L.: Got a prediction for gross Domestic Product growth in the second half and the full year, also next year?
L.R.: Real GDP growth is likely to pick up to a pace of about 2.7% in the second half of the year after the anemic 1.0% gain of the first half. Much of this will represent a rebound from the significant inventory liquidation that occurred in the second quarter. For 2016, growth for the total year will only amount to about 1.9%, while next year should see a modest pickup, but only to about 2.2% or 2.3%.
H.L.: What seem to be the strongest sectors and weakest and why?
L.R.: Consumer spending remains the lead dog, driven by job increases, advances in real earnings, and wealth gains from higher prices for both homes and stocks. Residential construction is also quite robust, boosted by low mortgage rates and strong demand relative to supply. Business investment in equipment is a primary weak link, as companies in the oil patch are still paring back spending and other firms see better opportunities for their cash in buying back stock or paying out dividends. Exports are also challenged by continued weak growth abroad and a strong dollar.
H.L.: Can consumers -- the economy's main mover --- keep the economy growing while productivity lags?
L.R.: Unless productivity starts to pick up, it will be difficult for companies to justify boosting real wages for their employees. Low interest rates are fueling wealth gains for households and also driving more consumer borrowing, but those trends are not sustainable.
H.L.: What are the biggest headwinds and tailwinds and is a change in the cards?
L.R.: The biggest headwind remains the reluctance of business to do some of the heavy lifting required for stronger economic growth. Both presidential candidates are talking about plans to help businesses, but success remains to be seen. The biggest tailwind remains the thrust of technology, which could offer consumers with new goods or services to buy and companies with a way to boost their productivity.
H.L.: How do you rate the Trumpian and Clintonian economic policy ideas?
L.R.: The details of both policy camps remain to be totally spelled out. Both sides appear to be trying to help businesses, which is currently the weak link of our economy. The biggest shortcoming of both sides involves the resistance to expanding world trade and the opposition to new or existing free trade agreements. Economic issues, however, continue to be hijacked by personality issues and other actions or comments.
Disclosure: I/we have no positions in any stocks mentioned, and no plans to initiate any positions within the next 72 hours.
I wrote this article myself, and it expresses my own opinions. I am not receiving compensation for it (other than from Seeking Alpha). I have no business relationship with any company whose stock is mentioned in this article.