Last week, my kids had to head back to the doctor's office for a back-to-school checkup. None of the kids was excited about visiting the doctor - all of them feared it would be time for another prick in the finger.
It turns out that none of the kids had to draw blood, and they were all healthy. They informed me that the biggest complaint was the long line, as the mandatory physicals are required for kids to go back to school (just two weeks away, yeah!).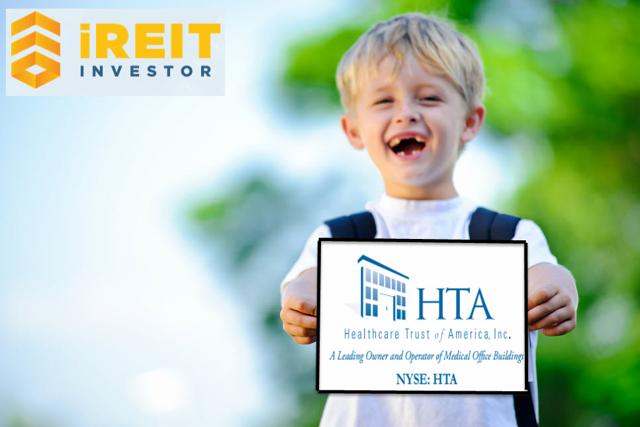 Click to enlarge
At the dinner table that night, I told my kids that going to the doctor was a necessity, and that it's important to get a checkup every year. Nobody likes waiting in line, but as I told my kids, by investing in Healthcare REITs you actually get paid for the trouble. As the buildings fill up with patients, so does the cash register and in the case of healthcare REITs, the dividends keep growing.
Healthcare REITs have been some of the top performers for investors over the last 10 years, as healthcare real estate has benefited from both strong healthcare fundamentals with an aging population and the Affordable Care Act, and increasing interest from investors.
A Top Performer
One of the best performers (+23.87% YTD) in this space is Healthcare Trust of America (NYSE:HTA) - the largest dedicated owner and operator of medical office buildings in the U.S.
HTA was founded 10 years ago, and has returned a staggering 195% return to investors over this time - almost tripling those investors' money who had the foresight to invest then. This performance significantly outperformed its direct peer and the "Big 3", including Ventas (NYSE:VTR), Welltower (NYSE:HCN), and HCP Inc. (NYSE:HCP).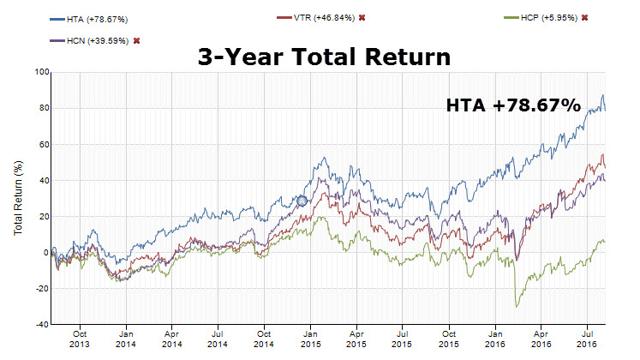 Click to enlarge
Source: S&P Global Market Intelligence
While this past performance is great and proves the strength of the management team at HTA, as an investor, I am always looking forward. Strong returns in the past could mean all the value has been achieved. In looking at HTA, I am happy to report that the future looks even brighter than the past.
The company has the markets, the infrastructure and the expertise to propel this $5 billion REIT to $10 billion and beyond.
As I've talked about before, the medical office sector has some of the strongest fundamentals of any real estate sector in the U.S. Barely a day goes by without a mention of healthcare demand expanding rapidly as a result of an aging population and the Affordable Care Act. Add to that the need (and ability with new technology) for healthcare to shift away from the expensive hospital setting and into outpatient locations, and the demand for medical office space is as solid as there can be.
Within the space, HTA is one of the few REITs with the existing property portfolio, management platform, and relationships to take advantage of this growth and produce steady and growing returns.
The second-quarter checkup (earnings results) was strong: 3.1% same-store growth - its 15th straight quarter over 3%; $435 million of acquisitions YTD; and continued expense efficiencies on both the operating and corporate overhead fronts, where it continued to demonstrate its ability to scale by driving G&A as a % of revenue down.

Click to enlarge
How does it do it for the long term?
Three things: a focus on key markets with great growth (real estate and healthcare is inherently local, after all); strong operating platform to operate its real estate; and relationships and balance sheet to grow intelligently.
Markets
Location, location, location. Strong local economies have always been the precursor to sustainable cash flows and inherent growth in real estate through fluctuating economic cycles. HTA continues to create concentration within its key markets, while prudently evaluating new markets where it can create size and scale.
These markets possess strong demographics with population growth (2x the national average), above-average economic growth (40% higher), and unique economic drivers, such as stronger educational systems, that propel the local economies forward by attracting new talent and major employers.
HTA has identified 20-25 of these markets, and is building strong portfolios in each that gives the REIT economies of scale to generate cost efficiencies and strong relationships with local health systems and physician groups which are key to long-term performance.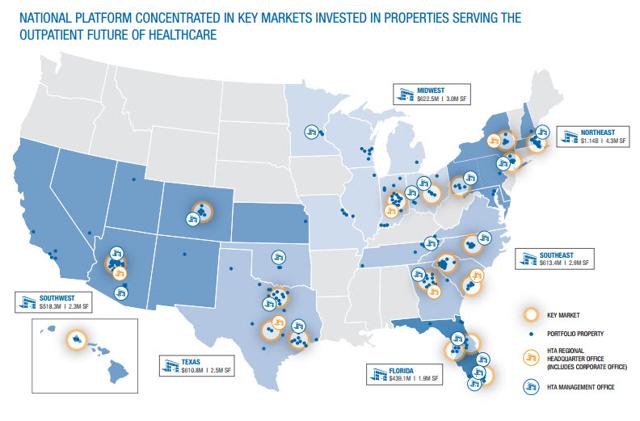 Click to enlarge
Infrastructure
HTA's scalable and flexible operating platform has been a catalyst to its intrinsic value and will continue to be the key to the company's future success. As real estate investors, it has identified opportunities within the healthcare industry - not the other way around.
HTA augments this investment strategy with a full-service, in-house property management and leasing platform, which creates efficiencies of scale and has significantly reduced the expense of third-party managers over the last several years. By acquiring assets within proximity to existing assets, the company enhances its scalable business platform, allowing it to provide high quality in-house customer service to approximately 2,000 tenants.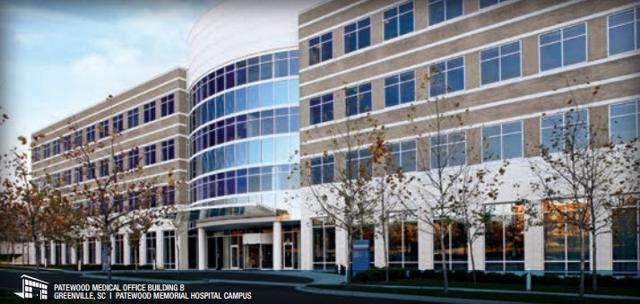 Click to enlarge
Exemplary Stewards of Capital
For the year, HTA has identified a number of investment opportunities - $435 million to be exact - through relationships that it has closed. These are assets, primarily in some of these key markets. On top of this, the company has kept its balance sheet in great shape.
HTA has financed these acquisitions primarily using equity ($365 million year to date) and long-term debt ($350 million for 10 years at 3.5% in July) at rates that allow the acquisitions to benefit both existing and new investors, while also keeping a fortress balance sheet that protects the dividend and allows the company to grow long term. As of the end of the period, its leverage was just 26% debt-to-capitalization!

Click to enlarge
Past Results Can be Indicative of Future Performance
Let's take a closer look now at the valuation metrics, starting with dividend yield:

Click to enlarge
Now let's take a look at the P/FFO multiple:

Click to enlarge
Source: S&P Global Market Intelligence
When you consider HTA along with the broader Healthcare REITs, it seems as though the company is expensive; however, you must also consider the above-referenced catalysts (markets, infrastructure, and balance sheet). Clearly, HTA is well positioned to be the consolidator in the MOB sector ($436 million in acquisitions through Q2-16), and this means that this particular REIT deserves to trade at a premium valuation level (raised $716 million of capital YTD).
We're not adding more shares right now (we hold 5.4% now in the Durable Income Portfolio), and we are recommending adding more on price weakness.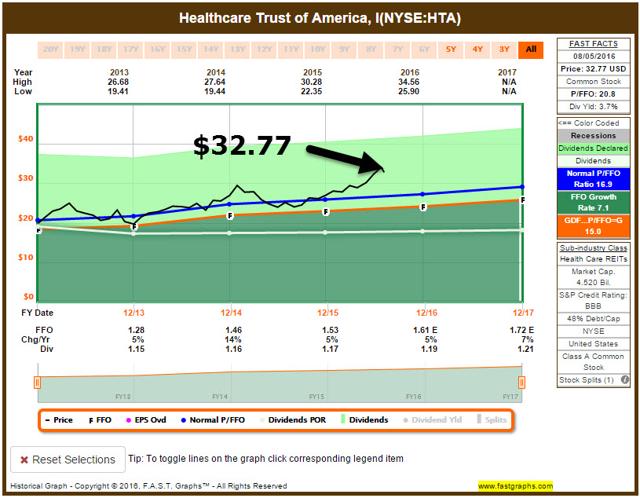 Click to enlarge
Take my advice and look to the future through the rear-view mirror on this REIT. Since 2006, HTA has tripled investors' money. With a focus on a great sector and a national platform in place, the company should continue to perform for investors in the future. We are maintaining a BUY rating (on pullback), with an overweight in our Durable Income Portfolio.
Author's Note: Brad Thomas is a Wall Street writer, and that means that he is not always right with his predictions or recommendations. That also applies to his grammar. Please excuse any typos, and I assure you that he will do his best to correct any errors if they are overlooked.
Finally, this article is free, and the sole purpose for writing it is to assist with research (Thomas is the editor of a newsletter, Forbes Real Estate Investor), while also providing a forum for second-level thinking. If you have not followed him, please take 5 seconds and click his name above (top of the page).
Sources: F.A.S.T. Graphs, HTA Investor Presentation, and S&P Global Market Intelligence.
REITs mentioned: LTC Properties, Inc. (NYSE:LTC), CareTrust REIT (NASDAQ:CTRE), Healthcare Realty Trust (NYSE:HR), National Health Investors (NYSE:NHI), Universal Health Realty Income Trust (NYSE:UHT), Sabra Healthcare REIT (NASDAQ:SBRA), Physicians Realty Trust (NYSE:DOC), Omega Healthcare Investors (NYSE:OHI), Medical Properties Trust (NYSE:MPW), Senior Housing Properties Trust (NYSE:SNH), New Senior Investment Group (NYSE:SNR), Community Healthcare Trust (NYSE:CHCT), and Care Capital Properties (NYSE:CCP).
Disclaimer: This article is intended to provide information to interested parties. As I have no knowledge of individual investor circumstances, goals, and/or portfolio concentration or diversification, readers are expected to complete their own due diligence before purchasing any stocks mentioned or recommended.
Disclosure: I am/we are long O, DLR, VTR, HTA , STAG, GPT, ROIC, HCN, OHI, LXP, KIM, WPC, DOC, EXR, MYCC, TCO, SKT, UBA, STWD, CONE, BRX, CLDT, HST, APTS, FPI, CORR, NHI, CCP, CTRE, WPG, KRG, SNR, LADR, PEB, BXMT, IRM, CIO.
I wrote this article myself, and it expresses my own opinions. I am not receiving compensation for it (other than from Seeking Alpha). I have no business relationship with any company whose stock is mentioned in this article.