Seeking Alpha author Reuben Gregg Brewer published an article yesterday questioning whether one of Disney's (NYSE:DIS) key partners, Hasbro (NASDAQ:HAS), could ultimately become one of its biggest rivals. Hasbro's recent purchase of animation studio Boulder Media, which also does work for Disney, seems to indicate the toymaker has plans to move into the media space. That could potentially create competition between the two companies, which certainly complicates their existing business relationship - Hasbro makes toys, lots of them, for Disney. It's too early to tell how Hasbro's latest move will shake out for the toymaker and the House of Mouse, but Cheddar thinks Disney investors should definitely keep a close eye on future developments. Disney reports earnings today.
Check out today's video for more details:
What do you think? Can Hasbro compete with Disney in the media space? Is Hasbro's Boulder buy a boon for the toymaker? Does it complicate or simplify Disney and Hasbro's relationship? If you're a Disney investor, does Hasbro's move into media worry you?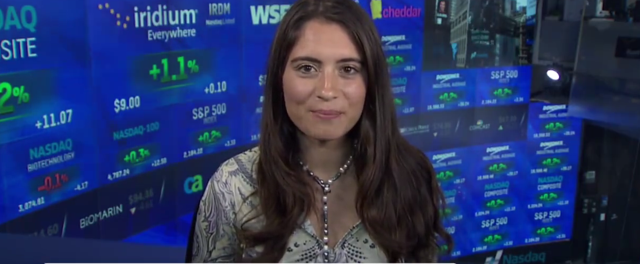 Click to enlarge
Disclosure: I/we have no positions in any stocks mentioned, and no plans to initiate any positions within the next 72 hours.
I wrote this article myself, and it expresses my own opinions. I am not receiving compensation for it. I have no business relationship with any company whose stock is mentioned in this article.