ARMOUR Residential REIT (NYSE:ARR) has been on an incredible tear since June. Adjusted for dividends, an investment in ARR returned around 18%. That massive outperformance has been great for shareholders, but it is time to drop the rating to neutral. The future path of returns is no longer clear as the difference in discount to book value with other mREITs is no longer large enough for me.
Positive Things
ARMOUR Residential REIT offers a great dividend yield at 11.43%. It also has an intelligent portfolio built on both agency and non-agency RMBS. It tops that off with trading at a larger discount than most of the similar mortgage REITs.
Negative Things
ARMOUR Residential REIT has a couple of weaknesses as well. Its operating expenditures relative to equity are a little on the high side, which eats into the net interest income. While it trades at a larger discount than peers do, the discount narrowed materially. Of course, that was not negative for shareholders as it happened. It is simply unfortunate for people contemplating buying in at the new prices.
Overall View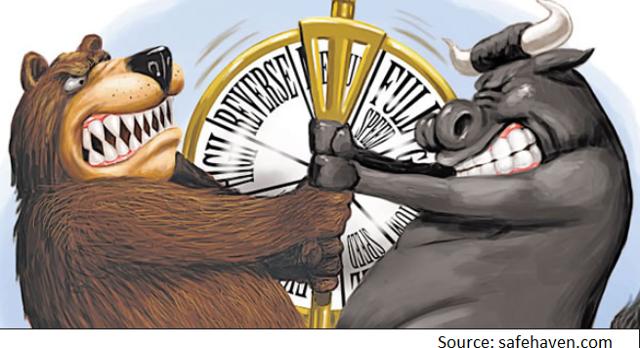 Click to enlarge
I think the positive and negatives at this point are fairly balanced. I'm only interested in holding the stock when I believe the risk/return ratio is highly skewed. Consequently, I headed for the doors. In my weekly columns, I indicated I was looking for an opportunity to lock in the gains. I made similar disclosures when writing about ARR specifically, so this shouldn't be any surprise.
What Will Change My Mind Again?
It is very likely that I will move ARR either up or down in the ratings within the next several months. The primary factor determining that move will be the discount to book value for ARR relative to the discount to book value for other comparable mortgage REITs.
As it stands, I simply think ARR is about fairly valued relative to the other mortgage REITs I'm covering. It could still be used as part of a pair trade to take advantage of another stock that was overvalued.
Macroeconomic Developments
The high employment rate should be a clear positive sign for the non-agency RMBS in the portfolio. When homeowners have employment, they are less likely to default. In the same manner, the recent increase in wages bodes well for those securities.
I still believe lower for longer makes sense for interest rates, but that doesn't mean the Federal Reserve will hold off on raising rates. Either one raise or zero raises could make sense for the year, though I think two raises would be insane.
If the short-term rates do increase, it could put some material pressure on the net interest margin by pressing the cost of funds higher. For ARR to maintain its net interest margin, it would need to see the rates on mortgages increase so fewer homeowners would refinance.
Dividend
I was feeling pretty confident in the dividend right after ARR slashed it to $.22. That put it at a fairly sustainable level. However, further compression on the yield curve represents a material challenge. The movement to non-agency RMBS was a great way to diversify the portfolio, but there is still moderate risk here given the current risk. If the yield curve steepened, I would be more comfortable in the dividend.
Conclusion
ARMOUR Residential REIT had a great run. The timing was great for investors that were watching for it because ARR went on its run after most of the other mortgage REITs. That provided a great entry point where investors could see roughly how the market was valuing other mREITs and assign their own estimates of comparable value. I was in shares of ARR for just over 2 months and collected a total return of a little over 18%. That kind of return would be very improbable starting from today's prices. Overall, I think ARR merits a neutral rating here. I might have stayed in there a little longer if I had more cash available, but I value having cash on hand for the next time I find a deal as appealing as ARR was in June.
Want to Know More About Mortgage REITs and Preferred Shares?
Since the Mortgage REIT Forum is a new exclusive research platform, the first 100 subscribers will be able to lock in their subscription rates at only $240/year. My investment ideas emphasize finding undervalued mortgage REITs, triple net lease REITs, and preferred shares. With the market at relatively high levels, there is also significant work on finding which securities are overvalued to protect investors from losing a chunk of their portfolio.
Disclosure: I/we have no positions in any stocks mentioned, and no plans to initiate any positions within the next 72 hours.
I wrote this article myself, and it expresses my own opinions. I am not receiving compensation for it (other than from Seeking Alpha). I have no business relationship with any company whose stock is mentioned in this article.
Additional disclosure: Information in this article represents the opinion of the analyst. All statements are represented as opinions, rather than facts, and should not be construed as advice to buy or sell a security. This article is prepared solely for publication on Seeking Alpha and any reproduction of it on other sites is unauthorized. Ratings of "outperform" and "underperform" reflect the analyst's estimation of a divergence between the market value for a security and the price that would be appropriate given the potential for risks and returns relative to other securities. The analyst does not know your particular objectives for returns or constraints upon investing. All investors are encouraged to do their own research before making any investment decision. Information is regularly obtained from Yahoo Finance, Google Finance, and SEC Database. If Yahoo, Google, or the SEC database contained faulty or old information it could be incorporated into my analysis.