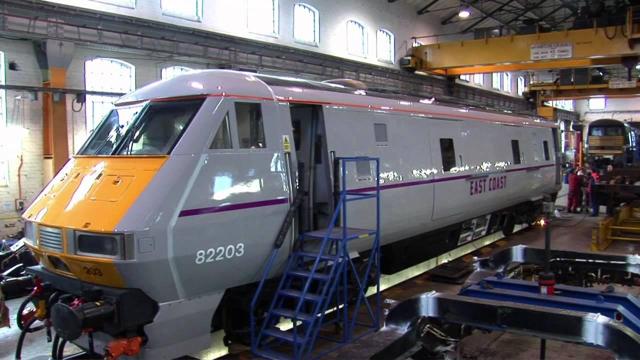 Click to enlarge
Wabtec (NYSE:WAB) provides equipment and services to the global rail industry. Its Freight division (58% of revenue) manufactures and services components for new and existing freight cars. Transit (42% of revenue) manufactures and services components for transit vehicles, typically subways and buses. The global economy - railcar demand in particular - is beginning to crack and Wabtec is bearing the brunt of it.
Revenue Is Declining By Double Digits
I have been predicting the company's demise for some time now. Revenue finally cracked in Q2, falling by 15% Y/Y.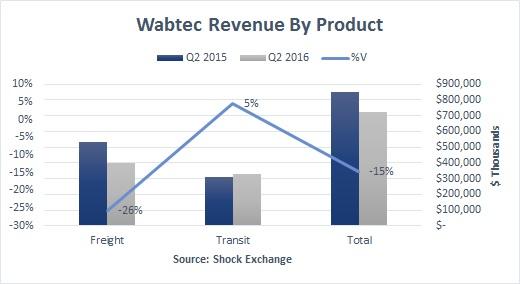 Freight revenue was off 26% while Transit increased 5%. Lower demand for freight original equipment rail products, and train control and signaling products and services hurt the Freight segment. I expect it to face more headwinds going forward due to dismal rail traffic. For the first 31 weeks of 2016, total rail traffic was down 11.7%. That could cause railroads to cut capex in order to compensate for the decline in their top lines. It could also dampen their demand for freight cars and components sold by Wabtec.
I believe Q2's poor results are a harbinger of things to come for the Freight segment. Meanwhile, management expects North America transit car deliveries to be up about 4%, with bus deliveries about the same as last year. Overall, the Transit segment should be stable for the second half of the year.
Cost Containment Could Help Protect The Bottom Line
With revenue in decline, cutting costs is the one card management has left to play. Softening the blow to its bottom line will be paramount going forward. The company has reduced planned employment by more than 10% since the beginning of the year and has cut certain corporate level costs. It plans to reduce headcount in reaction to any additional erosion in its top line.
Operating income margins were 18% - same as the year earlier period. SG&A and engineering costs were a combined 14% of revenue during the quarter, up from 12% in the year earlier period. I expect management to pare these costs going forward in order to help protect the bottom line.
WAB trades at nearly 18x earnings. Q2 earnings were down 11% Y/Y and will likely fall further. Investors should continue to avoid WAB.
Disclosure: I/we have no positions in any stocks mentioned, and no plans to initiate any positions within the next 72 hours.
I wrote this article myself, and it expresses my own opinions. I am not receiving compensation for it. I have no business relationship with any company whose stock is mentioned in this article.