Osteoarthritis is a debilitating disorder affecting millions of Americans, and as the most common type of arthritis, it has been affecting a large amount of people ever since our life expectancy out lasted the life expectancy of the cartilage in our joints. The majority of adults will experience symptoms by the age of 70, as this arthritis is caused by normal wear and tear on the joints, breaking down the cartilage between the bones which leads to inflammation of the joints.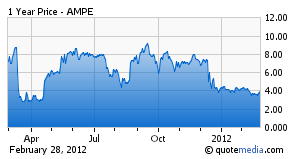 According to the National Institute of Health, symptoms can include severe pain, difficulty moving, and stiffness and grinding of the joints, which usually begin appearing in people who are reaching middle age. Aging is not the only cause of osteoarthritis but does seem to be the most common. High impact sports, fractures or joint injuries, being overweight, and other additional causes can lead to osteoarthritis.
Although this disorder has a significant effect on most middle age and older adults, there is still no direct cure for it, but rather, symptom treatments which only last for the short term. These treatments include pain killers, nonsteroidal anti-inflammatory drugs (NSAIDs) such as aspirin and ibuprofen, corticosteroid injections, creams, and artificial joint fluid. As a last resort, severe cases can elect to have surgery to replace or repair the damaged joints. But jumping from painkillers to surgery seems like quite a large leap, leaving many with virtually no relief. While most of big pharma has concentrated on the symptom side, one small pharmaceutical firm may have an effective solution of a more permanent nature.
Ampio Pharmaceuticals (AMPE) is a company focused on developing innovative drugs for disorders ranging from male sexual dysfunction to kidney disease. Working primarily on new uses for already approved drugs and new molecular entities (NME), costs, time, and risks can all be reduced due to the stronger safety potential and shorter development time. Their work with a new anti-inflammation drug called Ampion™ is being developed under these same conditions.
Believed to be a "biologic" by Ampio and looking for confirmation from the FDA, Ampion™ would be on a faster track through clinical trials, due to biologics being generally considered safer. Because they come from the body and are not chemically synthesized like drugs, biologics are regulated through a different division of the FDA called the Center for Biological Evaluation and Research. Ampion™ is derived from the most abundant protein in the blood called Human Serum Albumin, which makes the risk of side effects very unlikely. Contrasting with the side effects from steroids, which can include infections, mood swings and high blood pressure, as well as the risks associated with surgery, Ampion™ could provide a very safe alternative.
Showing positive preliminary results in a phase 1 trial for Ampion™ injected into the knee of patients suffering from osteoarthritis, Dr. Vaughan Clift, Chief Regulatory Officer, stated, "To achieve any statistically significant effect on a pain score scale with less than 40 patients is fantastic". With these positive results and awaiting response from the FDA, Ampio hopes to begin more definitive trials in the second half of this year.
With a market of 27 million people in America alone suffering from osteoarthritis, Ampion™ has the potential to be the new go-to treatment as an alternative to steroids. In addition to osteoarthritis, Ampio is developing uses for Ampiom™ to treat other degenerative diseases, autoimmune disease, and tissue injury such as burns. Ampio Pharmaceuticals has a market cap. of 111.70 million with a 52 week range of 2.57 - 9.27 and they are currently trading at 3.59.