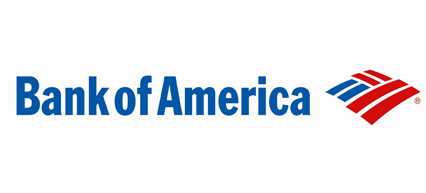 If you follow bank stocks, or are invested in them, you know that the reason for the underwhelming pace of price appreciation in bank stocks is the result of the Federal Reserve's overly restrictive interest rate policy.
I have consistently made the case (over the last two years or so) for a higher federal funds rate because the economy has grown slowly, but steadily. In no way does the current interest rate level in the U.S. reflect the state of the capital and labor markets.
Most recently, though, comments made by Fed chair Janet Yellen with respect to improving labor market conditions suggested that a near term rate hike was indeed in the cards, which in turn made the case for buying banks. One of the banks said to benefit from an increase in interest rates was Bank of America (NYSE:BAC), and interest in the bank has without a doubt grown lately.
Yellen recently remarked in a speech that the case for higher interest rates "has strengthened", leading investors to price a rate hike into bank stocks. A rate hike in September suddenly became a distinct possibility.
In a piece published on Bank of America last week, entitled "Will Stock Upgrades Push Bank Of America Higher?", I said that a rate hike will hinge on strong August employment numbers. I said this:
The Federal Reserve could increase rates as soon as next month, in September, but will likely do so ONLY if employment numbers, which will be reported at the beginning of September, come in as strong as they were in the last few months.
The jobs report, which was released last Friday, was anything but good, though.
The U.S. Labor Department said that U.S. employers added 151,000 jobs to their payrolls in the month of August, significant underperforming consensus expectations of 180,000 new jobs. The unemployment rate remained steady at 4.9 percent.
As a result of the underwhelming employment numbers, the Fed will likely again decide to hold off with a rate hike at its next policy meeting in September. The most likely scenario at this point is that the Federal Reserve will delay increasing the federal funds rate for a couple more months, probably even until next year if employment numbers are coming in softer than expected in the following months. This will likely weigh on Bank of America's shares, too.
Also Read: 'Bank Of America Is A Buy Ahead Of Rate Hike'.
Your Takeaway
There is no question that Bank of America will profit from an increase in the federal funds rate. However, last Friday's weaker-than-expected employment report increases the odds of a rate hike later this year, if not in 2017. The Federal Reserve has said many times that its decision to boost the federal funds rate will depend on improving conditions in the labor market. Since the latest jobs report has disappointed by a wide margin, a September rate hike is essentially off the table again.
If you like to read more of my articles, and like to be kept up to date with the companies I cover, I kindly ask you that you scroll to the top of this page and click 'follow'. I am largely investing in dividend paying stocks, but also venture out occasionally and cover special situations that offer appealing reward-to-risk ratios and have potential for significant capital appreciation. Above all, my immediate investment goal is to achieve financial independence.
Disclosure: I am/we are long BAC.
I wrote this article myself, and it expresses my own opinions. I am not receiving compensation for it (other than from Seeking Alpha). I have no business relationship with any company whose stock is mentioned in this article.