Welcome to the Voting issue of M&A Daily
General Electric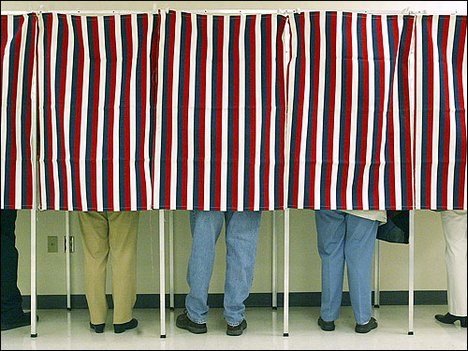 General Electric (NYSE:GE) could lose target votes in both of its outstanding acquisitions. Its offer for Arcam (OTCPK:AMAVF) appears unlikely to secure the requisite 90% acceptance while its offer for SLM (OTC:SLGRF) is not likely to get the needed 75%. What will GE do? It could walk away or bump each offer by 10-15% to secure approvals. Given its strategic rationale, the latter is more likely.
Presidential Election
Speaking of grim upcoming elections, Hillary Clinton has suffered from a tough week. PredictIt has her down to a 65% chance of winning in the latest prediction market (for a real arbitrage opportunity, give them promo code STW50 to get your first $50 matched; as you probably have figured out, I love sign-up bonuses). She is down to a 59.5% chance of winning in the FiveThirtyEight 2016 Election Forecast. Her lead has dwindled to 0.9% in the RealClearPolitics two-way average and 0.7% in the four-way average. She remains the favorite, but it is an increasingly close call.
Infoblox
Vista Equity is buying Infoblox (NYSE:BLOX) in a $1.6 billion cash deal. BLOX holders get $26.50 per share. The target is working with Morgan Stanley (NYSE:MS).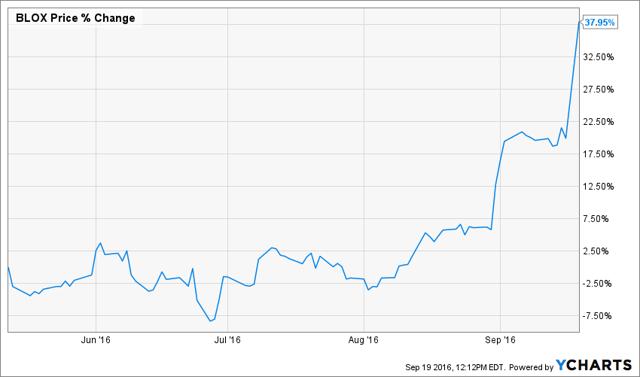 Click to enlarge
BLOX has returned over 30% since it was disclosed on M&A Daily.
Isle of Capri
Eldorado (NASDAQ:ERI) is buying Isle of Capri (NASDAQ:ISLE) in a $965 million deal. ISLE holders get to elect $23 in cash or 1.638 ERI subject to proration. The buyer is working with JPMorgan (NYSE:JPM); the target is working with Credit Suisse (NYSE:CS).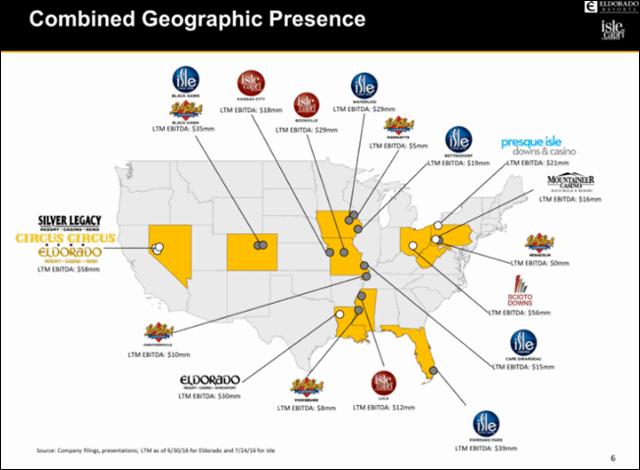 Click to enlarge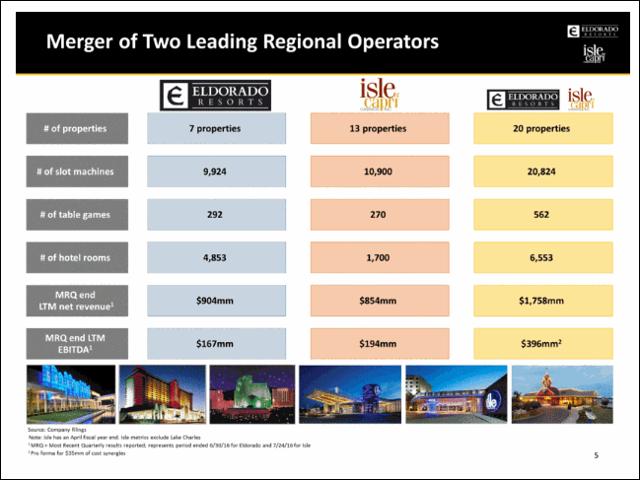 Click to enlarge
Depomed
Starboard delivered a written request calling for a special meeting of Depomed (NASDAQ:DEPO) shareholders on November 15.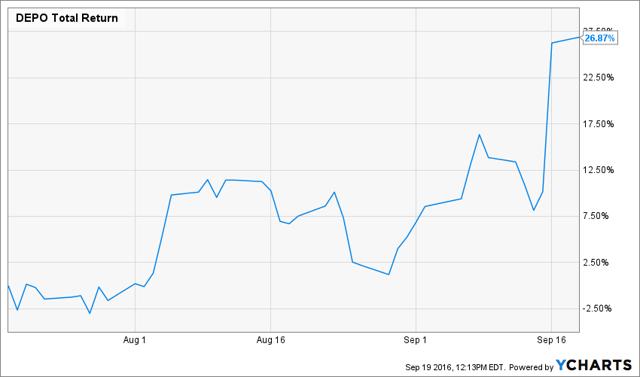 Click to enlarge
Linear
The definitive proxy was filed for Analog Devices (NYSE:ADI) acquisition of Linear (NASDAQ:LLTC). The target's shareholder vote is October 18. HSR was withdrawn on September 15 and refiled today.
Community Health
Community Health (NYSE:CYH) is exploring strategic alternatives.
SolarCity
The first S-4 amendment has been filed for the Tesla (NASDAQ:TSLA) acquisition of SolarCity (NASDAQ:SCTY). The $5.34 arb spread offers a 99% IRR if the deal closes by year-end. However, shareholder litigation could delay that closing.
American Capital
An amended N-14 was filed for the Ares (NASDAQ:ARCC) acquisition of American Capital (NASDAQ:ACAS). The $0.44 arb spread offers a 10% IRR if the deal closes by year-end.
CST
The preliminary proxy was filed for the Couche-Tard (OTCPK:ANCUF) acquisition of CST (NYSE:CST).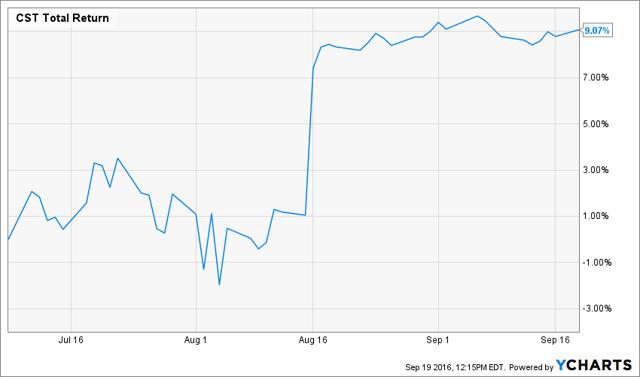 Click to enlarge
Raptor
Today is the HSR filing deadline for the Horizon (NASDAQ:HZNP) acquisition of Raptor (NASDAQ:RPTP).
Cepheid
Today is the HSR filing deadline for the Danaher (NYSE:DHR) acquisition of Cepheid (NASDAQ:CPHD).
Accuride
Today is the HSR filing deadline for the Crestview acquisition of Accuride (NYSE:ACW).
Rackspace
Today is the preliminary proxy filing deadline for the Apollo Global (NYSE:APO) pending acquisition of Rackspace (NYSE:RAX).
Cynapsus
The Cynapsus (NASDAQ:CYNA) shareholder vote is on October 13 for its acquisition by Sunovion.
Sarepta
Sarepta (NASDAQ:SRPT) could emerge as a takeover candidate in the wake of FDA approved its muscular dystrophy drug eteplirsen.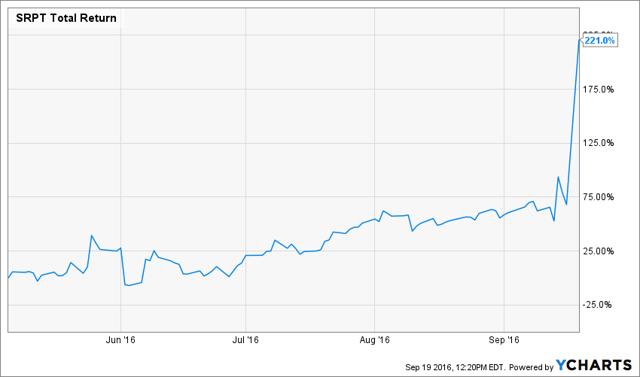 Click to enlarge
SunEdison Semi
The preliminary proxy was filed for the GlobalWafers acquisition of SunEdison Semi (NASDAQ:SEMI). The $0.55 arb spread offers a 13% IRR if the deal closes by February. More to come in future editions of M&A Daily…
Done deal.
Thoma Bravo closed its acquisition of Imprivata (NYSE:IMPR).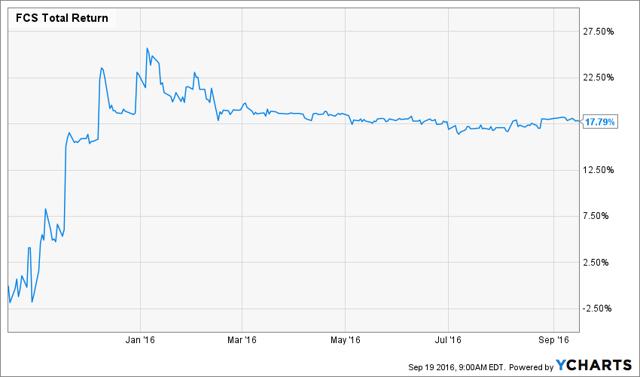 Click to enlarge
Elsewhere on Seeking Alpha
Sifting the World Reviews
For the thinking person- recommend highly

Enjoyable group to be part of. I'm learning a lot from the principals and also a very sharp group of members. It is not a classic "stock picker's service" so if you are looking for a list of ten stocks to buy, or specific market commentary this is not for you. However I have been making money off the interesting ideas many of which are not broadly correlated with the rest of the market. There is both money to be made and adventure to be had looking into the nooks and crannies- the "misplaced bets" that can shift the odds in our favor. More than that, I thoroughly enjoy the spirit behind the group and the writing style of Chris. I'm glad I found this group.
And
Best Value Investment Idea: Buy Sifting the World at a discount to Fair Value

StW is the best value investment I've ever made. It pays for itself hundreds of times over in information, camaraderie, ideas, and much more. Beyond that is the value in Chris' incredible work; he does a top notch job and the fact that he's willing to share at the current price is incredible. Even if the price were to quintuple, it would still be priced below intrinsic value. I cannot recommend it highly enough.
And
A great service for investment ideas.

Fantastic service. The trade ideas are solid and have paid off although sometimes patience was required. The daily chat is a great place to pick up ideas and see them debated among knowledgeable people. I more than covered the subscription cost with my first trade. The subscription although expensive is great value.
And
Terrific Flow of Profitable Ideas

StW has a constant flow of great, low-risk ideas that a small investor would probably not find anywhere else. Fairly easy to earn back your subscription in a few trades. I'm very happy I joined. Thank you Chris DeMuth and fellow subscribers.
And
The Best Learning Tool

As a novice, small sized, investor I was unsure if I would get much out of Sifting the World when I first decided to give it a try but I can now say confidently that subscribing was a very good idea. Chris and Andrew (et al.) bring ideas to the table I would never have discovered on my own AND they show their work. Additionally the chat on STW is very actively populated by other members who are themselves very skilled investors. What this has meant for me is that I can learn about the thought process of professional investors and get feedback if I have thoughts or questions. This is worth so much more than any other investing related resource I have seen it is unbelievable! I am sincerely grateful to Chris for putting this together. I am still very much a work in progress as an investor but I feel like I have learned a great deal in a short amount of time, and I have even had some success. I owe much of that to STW.
And
StW - Worth It

The insightful ideas proposed by Chris, Andrew and the rest of the team have been well thought out and quite useful. The StW community is very active and generates even more ideas. It is rather informative and has broadened the way I look at the markets.
And
My favourite source of financial insight

This is an outstanding service. Well worth the fee (or basically any fee!). Chris DeMuth and Andrew Walker host one of the best investment podcasts, and Sifting The World is their forum to share their best ideas.
And
First STW then Rangeley

As a novice investor, I can only say thanks to Chris, Andrew and all STWers. My annual subscription has paid for itself many times over already. Not only is the information valuable, members are cordial, many highly intelligent and always respectful. What a concept! The highest recommendation I can give? - After 2 months of following Chris here, I became a Rangeley investor as well. Keep up the great work guys.
Disclosure: I am/we are long BLOX, DEPO, CST, CYH, ACAS, SRPT, MON.
I wrote this article myself, and it expresses my own opinions. I am not receiving compensation for it (other than from Seeking Alpha). I have no business relationship with any company whose stock is mentioned in this article.
Additional disclosure: Chris DeMuth Jr and Andrew Walker are portfolio managers at Rangeley Capital. We invest with a margin of safety by buying securities at discounts to their intrinsic value and unlocking that value through corporate events. To maximize returns for our investors, we reserve the right to make investment decisions regarding any security without notification except where notification is required by law. We manage diversified portfolios with a multi-year time horizon. Positions disclosed in articles may vary in sizing, hedges, and place within the capital structure. Disclosed ideas are related to a specific price, value, and time. If any of these attributes change, then the position might change (and probably will).
Editor's Note: This article discusses one or more securities that do not trade on a major U.S. exchange. Please be aware of the risks associated with these stocks.