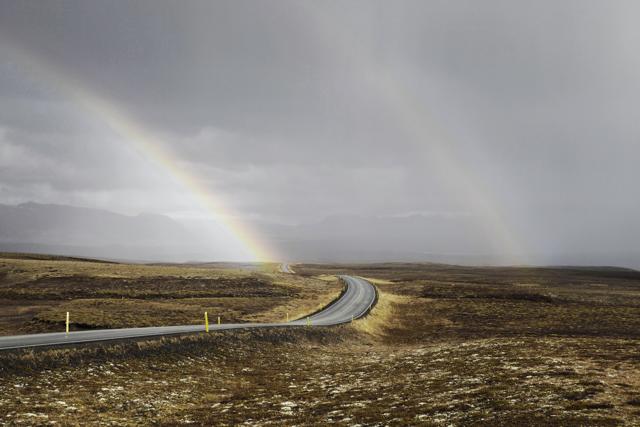 Click to enlarge
Robert from Double Dividend Stocks and I sit down to learn more about his approach to trading options in the financial markets (SPY, DIA, QQQ) as a means of boosting dividend yields.
A quick overview:
Why October 8, 2008 still haunts him.
What is the core concept behind Double Dividend Stocks?
Is it possible to manufacture a double dividend where it does not already exist?
Did you know Warren Buffett is a big options seller?
How (and when) to use cash secured puts.
How (and when) to use covered calls.
What space between strike and price to aim for.
When to sell LEAPS.
Is it best to buy or sell options?
Using options as portfolio insurance.
I hope you enjoy the interview.
(Click the play button above to hear the podcast.)
You also can listen to the show on your smartphone by subscribing on iTunes.
Final Thought
If you enjoyed this interview and article, please follow me here on Seeking Alpha by clicking on the follow button at the top of the article by my picture. I would greatly appreciate it.
I hope you enjoy the interview as much as I did. I look forward to your thoughts and comments below.
- Brian
Interview Preview
| | |
| --- | --- |
| Brian: | Hey, Robert, welcome to the show. |
| Robert: | Great to be here. |
| Brian: | We're honored to have you with us. I'd love for you to get started. Do you mind sharing with our audience a little bit about who you are and what you're doing in the investing space? |
| Robert: | Sure. I have an MBA and I spent 20+ years in the food business doing various financial and marketing work. I was in a wild section of the food business. We were exotic produce importers who flew in 95% of our produce from all various corners of the Earth. |
| Brian: | Wow. |
| Robert: | It was really interesting. We rode the trajectory upwards of the food revolution and then helped in our small way to teach America how to eat. The man who started the company was fluent in all these languages and traveled the globe and set up deals and we'd fly in all this stuff. With a small business, you get to wear a lot of hats so [crosstalk 00:00:53]- |
| Brian: | I'm picturing Panama Jack at the moment, just for the record. |
| Robert: | I'm sorry? |
| Brian: | I'm picturing Panama Jack in my mind as you were describing your business. |
| Robert: | Picture raspberries in January. Instead of green asparagus, picture a white asparagus. |
| Brian: | Interesting. |
| Robert: | Things like that. It was either counter-seasonal or they were small, like baby vegetables, things like that. [crosstalk 00:01:17] |
| Brian: | That's what you mean by exotic foods. |
| Robert: | Exactly right. It was all perishables and highly remunerative. I eventually became a partner and was lucky enough to do that for about 20 years and then I eventually sold out my shares and retired at the age of 50. Then I'm also an investment advisor rep with A&S Capital Management. My partner in the website, Robert Sluis, runs A&S and he's been doing portfolio management for over 25 years. The good news is I retired at 50. The bad news is then the crash came in the Fall of 2008. October 10, 2008, is a date I'll never forget. It was like rats jumping off a ship. They were selling everything, willy nilly. Nobody knew who would maintain their dividends, who would cut and slash and then so on. |
| | I was fortunate enough to be in a position to buy some stocks that were yielding 20% and they never cut their dividends, but I started thinking about it as the market progressed for those months. I said, "Gee, I'm doing all this research. Maybe I could help some other people." Sometimes in life, you get lucky, so I started double dividend stocks the week of March the 6th, 2009, the market bottomed. You remember what- |
| Brian: | Nice. Let me know when the next time is you start a business. |
| Robert: | Pardon me? |
| Brian: | Let me know when the next time is you start a business and I'll- |
| Robert: | If you're into numerology, guess what the price of the S&P was at the bottom. Any idea? |
| Brian: | It was 666, wasn't it? |
| Robert: | Yeah. 666. I'm waving a head of garlic and I got an iron cross now just thinking about it. |
| Brian: | It went up from there, so that's good. |
Disclosure: This article is for information purposes only. Comments made by my guests do not necessarily represent the views of Brian or Investor in the Family. There are risks involved with investing including loss of principal. Brian and Investor in the Family make no explicit or implicit guarantee with respect to performance or the outcome of any investment or projections made. There is no guarantee that the goals of the strategies discussed by Brian and Investor in the Family will be met.
Disclosure: I/we have no positions in any stocks mentioned, and no plans to initiate any positions within the next 72 hours.
I wrote this article myself, and it expresses my own opinions. I am not receiving compensation for it (other than from Seeking Alpha). I have no business relationship with any company whose stock is mentioned in this article.