Stocks discussed on the in-depth session of Jim Cramer's Mad Money TV Program, Tuesday, September 27.
The market has become interested in the big growth names again. Based on how stocks are doing, Cramer has renamed his acronym 'FANG' to 'FAAA'. 'FAAA' stands for Facebook (NASDAQ:FB), Amazon (NASDAQ:AMZN), Alphabet (NASDAQ:GOOG) and Alibaba (NYSE:BABA). As the economy has shown signs of a slowdown, the market has moved to high growth stories that are not interest rate sensitive. "We have to talk about how these FAAA stocks got their groove back in order to figure out what it means for them going forward as we head into the fourth quarter," said Cramer.
JP Morgan has raised its 2017 target for FANG stocks as investors have returned to the group in search of growth. Why are people worried about 2017 when 2016 has not ended yet? "Real growth investors don't particularly care about this year's numbers because classic high-growth stocks always look expensive on the near-term estimates. But if things go right, they will turn out to be very cheap once we get to the out-years," he added.
Alphabet is trading at 19 times earnings which is as much as the average stock of the S&P 500. Cramer finds it extremely cheap considering the growth it has to offer. Facebook, on the other hand, is cheaper than its 30% growth rate. It sells at 25 times earnings which makes it cheap.
Netflix (NASDAQ:NFLX) was upgraded based on their international revenue growth. "I just can't trust Netflix after two consecutive missed quarters until I see some acceleration in domestic sign-ups," said Cramer as he replaced Netflix with Alibaba as it has missed two consecutive quarters and he would like to see growth in domestic sign-ups before recommending it again. Alibaba is near its highs and looks expensive, however the company has the growth that investors want.
Apple (NASDAQ:AAPL) has not been included in the acronym as it has become too large to be considered a growth story. "I think these companies have the ability to grow for years. With the exception of Alphabet's rumored interest in acquiring Twitter (NYSE:TWTR), FAAA represents the complete package," said Cramer. His trust owns Facebook and Alphabet and he admitted that he missed Alibaba. He considers Amazon to be an expensive buy.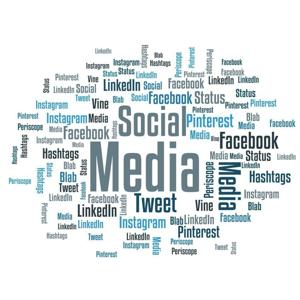 CEO interview - Thor Industries (NYSE:THO)
Thor Industries is the leading maker of recreational vehicles (RVs) and motor homes and it just reported solid earnings. Consumers love their products. Cramer interviewed CEO Bob Martin to hear more about the quarter.
Housing levels are not near 2006 levels, but recreational vehicles have surpassed those levels. Martin attributed the strong growth in recreational vehicles to the increasing number of wholesale and retail lenders in the space. "That, along with just watching the younger buyers flock to the RV lifestyle, it really has helped to give our dealers the confidence to buy more inventory and to sell more at the shows. It has been definitely a positive for us," he added.
As younger users want technology in their vehicles, it becomes a good selling point for recreational vehicles and Thor has introduced new technologies in all of its brands. Younger users are finding new ways to use the recreational vehicles, be it for camping or going to concerts.
They are seeing strong demand from California. "California was 12% of the RV market pre-recession, it dropped down to about 6%. It's coming back," added Martin. For future growth, Thor is considering building factories or buying additional facilities on the West Coast.
"All of our products are looking at expansion. We've got everything geared up for more production, but we think it's going to continue to grow," said Martin.
Know your IPO
In the 'know your IPO' segment, Cramer reviewed newly listed e.l.f. Beauty (NYSE:ELF), that rallied 55% on its first trading day. e.l.f - short for eyes, lips and face - is a maker of low cost cosmetics with a goal of making cosmetics affordable for all.
There is a lot to like about the company. It started off as an online retailer and still has an online bias. It has a strong customer loyalty and social media presence. They also sell through traditional retail channels. The company's revenue growth in the recent quarter was 21% and there is a lot of room for further growth as it can expand its retail channels. They are experimenting with 12 branding locations already.
On the negative side, 62% of the company's stock is owned by private equity which will look to divest by making secondary offerings. "ELF's intriguing, but I would rather wait for a lower level. And while you wait, why not pick up some Ulta Salon (NASDAQ:ULTA), which has pulled back nicely in recent weeks and remains the ultimate non-Amazonable beauty investment," said Cramer.
Bristol-Myers Squibb (NYSE:BMY)
Bristol-Myers Squibb is the perfect stock that is immune to price of oil or the interest rates. The stock went down 16% after reporting failed clinical data in August. Since then, investors are losing faith in the stock. Cramer took a technical view at the stock with the help of technician Tim Collins.
Collins said that the stock is done going down and has formed a floor of support near $55. As the stock fell below its 50-day moving average in August, sellers overpower buyers every time it tries to rise. The MACD indicator is in the positive territory suggesting that the stock is ready to break the ceiling of resistance soon. However, if the stock breaks below $55, there will be more downside. The risk-reward ratio favors the upside.
The weekly chart has made a bullish hook pattern which is regarded as a positive sign. Considering a long-term view, Cramer would buy more of Bristol-Myers as it goes low due to the yield.
The presidential debate
Cramer finds the goal of bringing back American jobs noble, but in his opinion, Trump failed to see the flip side of the argument. "These trade deals that ship American jobs overseas also have an upside for the American consumer: lower prices on just about everything. It's a bargain, some would say an unholy bargain, but this tradeoff is very real and it needs to be explored," said Cramer.
Trump has criticized American automakers for shipping jobs to Mexico. The noteworthy thing is that many automakers from across the world have plants in Mexico. As of 2015, Mexico is the fourth-largest exporter of cars and car parts. They ship 3.5M cars annually which are expected to grow to 5M by 2020.
"Most of this growth didn't exist before the NAFTA which Donald Trump repeatedly trashed and tried to link with Hillary Clinton. But Secretary Clinton didn't take the bait," said Cramer. No one talks about the benefits of NAFTA to American workers. People get cheaper stuff and companies get cheap labor. The average Mexican worker gets $3 per hour and the country has fewer worker and environmental protections and the state provides healthcare.
While arguing, the trade-off should be spoken about rather than just one aspect of the agreement. As American consumers get cheaper goods, it puts them out of work. This means that Americans are ready for higher-skilled jobs, but we need an education system that supports it.
When countries like Mexico and China take away jobs, they have also created pollution and gotten away with it. Should there be a pollution tax on goods? These are the kind of questions that need to be answered in a debate. "It's our loss. I just wish American politics allowed for this kind of rational discussion," concluded Cramer.
Viewer calls taken by Cramer
GoPro (NASDAQ:GPRO): It can work its way higher into the holiday season but Cramer is not a fan.
::::::::::::::::::::::::::::::::::::::::::::::::::::::::::::::::::::
Jim Cramer's Action Alerts PLUS: Check out Cramer's multi-million dollar charitable trust portfolio and uncover the stocks he thinks could be HUGE winners. Start your FREE 14-day trial now!
Get Cramer's Picks by email - it's free and takes only a few seconds to sign up.