Stocks discussed on the in-depth session of Jim Cramer's Mad Money TV Program, Wednesday, September 28.
Banks, retails and restaurants usually go up this time of the year but instead have become toxic. "They are houses on fire, and there is no letting up in the flames," said Cramer. He reviewed each group in comparison to how investors saw it at the beginning of the year.
There were expectations of the Fed raising the rates multiple times in 2016 which led investors to buy bank stocks. The hike never happened and the bank stocks came under pressure. The banks also tried to augment profit by cross-selling and service fees, but after the Wells Fargo (NYSE:WFC) debacle, the group has been in pain.
In Europe, the banks are not in good shape either as Deutsche Bank (NYSE:DB) tries to rescue itself from legal issues. "Deutsche Bank is in dreamland where it somehow believes things are all hunky-dory, despite relatively low reserves and versus their potentially very expensive legal problem," added Cramer.
The restaurants and retailers were expected to perform better due to low gasoline prices and higher consumer confidence. After Sonic (NASDAQ:SONC) and Cracker Barrel (NASDAQ:CBRL) reported disappointing numbers, that theory has been put to rest. The restaurant group is under immense pressure.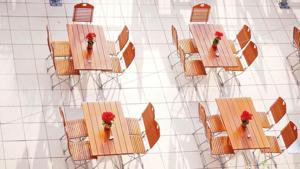 In retail, Macy's (NYSE:M) has been downgraded as it has been struggling. The rest of the retail group is not good with the exception of Amazon (NASDAQ:AMZN).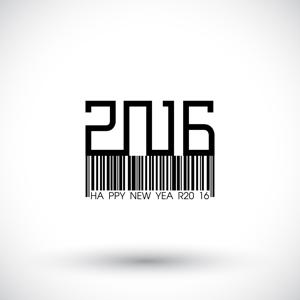 "These stocks have become the third rail of investing. In other words, if you can avoid touching them, I recommend it," said Cramer. The tech and semiconductor stocks are the only ones working.
Newell Brands (NYSE:NWL)
Newell-Rubbermaid and Jarden merged earlier this year to create a brand powerhouse under the Newell Brands name. "That is why I have put my charitable money where my mouth is and bought it for my trust, and it is why I think it would make a great addition to your portfolio, too," said Cramer.
Newell was a great company before the merger and since the deal is complete now, it has become a powerhouse of niche brands with excellent leverage with both suppliers and retailers. Many analysts had feared the deal due to the complexity of integrating companies and the huge debt load taken by Newell to buy Jarden. In Cramer's opinion, the deal has created synergy between companies, boosted earnings and diversified the company's portfolio. The positives outweigh the negatives according to Cramer.
The deal has increased Newell's scale globally which has given it power over distributors and ability to compete overseas. The combined company is 2.2 times larger with its key customers and 2.4 times large in its 12 geographies. Many of the brands of both these companies complemented each other.
The company expects $500M in cost savings which is conservative as per Cramer. The management was confident of the deal adding to earnings once the integration is complete. As old Newell was disciplined and focused, Cramer wouldn't be surprised to see them selling tepid businesses acquired from Jarden.
The way the company has handled the deal, Cramer has no reason not to believe that it's not a complex deal. This shows the credibility and ability of the management to work through this deal. They also expect $50-80M in cost savings for the full year. "That sounds very good to me, and if the commentary sounds similar when Newell Brands reports again a month from now, than I think the bears will need to eat some serious crow," said Cramer.
The stock is trading at less than 17 times earnings with 14.5% long-term growth rate. This is cheap.
Nike (NYSE:NKE)
Despite an earnings beat from Nike, the stock went down 2%. It was mainly due to the downbeat chatter on the conference call. The company's growth came in at 7% when the street had expected 8% and the North American orders growth is at its worst in the last six years. The company has seen its revenue grow from $16B in 2007 to $32B today and seems to be clueless about future growth.
The culprit behind this was the return of Adidas (OTCQX:ADDDF). The management did not admit this in the conference call and behaved as if nothing has happened. If a company's management cannot address and admit issues, investors believe that they will not be able to turn things around. The company cited one-time reasons for declining gross margins and said that future orders are not the correct indicator for measuring future growth.
"Something is not resonating in the U.S. to explain the slowdown and the company's refusal to admit that the slowdown exists makes it a heck of a lot harder to figure out," said Cramer. Nike has always been about performance apparel and maybe millennials and younger generations may not buy performance apparel as much as they used to.
Is the business going to Adidas and Under Armour (NYSE:UA)? There is no justification of the stock trading at 23 times earnings when Foot Locker (NYSE:FL) is available at 14 times earnings. "Until Nike admits the slowdown is for real, they can't solve it," added Cramer.
CEO interview - Paychex (NASDAQ:PAYX)
Cramer interviewed Paychex CEO Martin Mucci, who reported an earnings beat with lowered guidance for 2017. The management cut numbers due to a change in accounting policies and tax issues and they expect service revenue growth to come in lower at 3-4%.
"I think it is really fine tuning. We had guidance out there at about 4% and when you look at the year, we lost one payroll day this year compared to last year. We refined it to be 3-4 %, and we try to be on the conservative side of making sure there are no surprises and we are very transparent," said Mucci.
Mucci feels confident about the company's growth with a portfolio of new products and their ability to compete. New rules from the Fed on overtime make it important for businesses to track time and attendance.
He also feels that the East Coast region is getting strong while West Coast remains flat. In the mid-section of the country, there is a slowdown due to energy and strong dollar impacting manufacturing.
Viewer calls taken by Cramer
Solar City (NASDAQ:SCTY) and Tesla (NASDAQ:TSLA): Tesla is a cult stock and consumers love their Tesla. The opinion of analysts on Solar City is not good.
Fluor (NYSE:FLR): It's a big infrastructure play but also has oil and gas exposure. Martin Marietta Materials (NYSE:MLM) is the stock to buy for infrastructure exposure.
::::::::::::::::::::::::::::::::::::::::::::::::::::::::::::::::::::
Jim Cramer's Action Alerts PLUS: Check out Cramer's multi-million dollar charitable trust portfolio and uncover the stocks he thinks could be HUGE winners. Start your FREE 14-day trial now!
Get Cramer's Picks by email - it's free and takes only a few seconds to sign up.